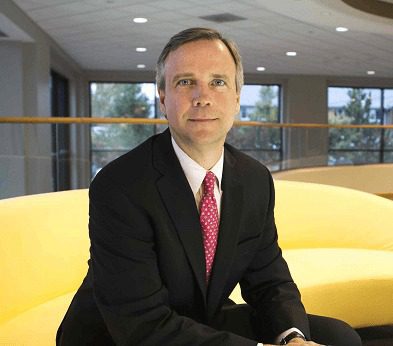 Many of you are likely familiar with the old investment warning, "past performance is not necessarily indicative of future results." As we round out 2016 and begin talking and thinking about successful category management for next year, it is important to keep this adage at the center of our conversations.
Conducting business as usual is frankly not going to work anymore. If you're looking to win over and keep today's shoppers, you need to not only be innovative but agile. In other words: take what you thought you knew about category management and blow it out of the water. Outlined below are a few things to keep in mind when thinking about your company's category management process.
Start With Private Brands
Whether it's due to lack of innovation, a decrease in quality or the failure of traditional mass marketing efforts, the popularity of national brands around the globe is declining. This leaves a prime opportunity to take a fresh look at your plan for category management and how it involves private label brands.
The role of private brands is evolving. Initially, private brands were seen as the generic option — providing a cheap inferior choice to their national counterparts. Then they were seen as the national brand equivalent — for higher margins. And now these private labels are really being seen as exclusive products that drive brand loyalty. As private brand strategies and assortments continue to evolve and develop, and focus shifts from financial performance to customer retention, your thinking around category management should also evolve.
When stocking your shelves, consider starting with private label instead of using it as filler. I can't stress how revolutionary this idea is when you look at how things have been done historically. Think about the basic or core assortment that you need versus the additional items that are unique or innovative — this will help deepen the relationship with your shoppers and drive distinction in the marketplace. Next, selectively add in national, specialty and tertiary brands — with this strategy, you'll be taking a bold step towards an increase in margins and delighted customers — a win-win.
Once you have the shelf position down, why not consider having a launch plan for your new exclusive premium line? Think about promotions or even product demonstrations to give an added boost to your brands.
Report On More Than Analytics
Data is becoming increasingly important across the retail market; and in category management, it's easy to focus strictly on reporting and numbers once you're in the review stage of the game. However, if the behavior you're looking to drive is shopper loyalty (which it should be), look outside of traditional reports to get the best overall picture of how your program is doing. Take a step back and try to refocus around the basics — customer insights and feedback, shopper experiences and stories and industry trends.
When armed with these unique and personal insights and data, you'll really be able to differentiate yourself from the competition. Supported by your new data pieces, you can embark on the next phase of the category review with the following actions:
Having an exclusive assortment of products (particularly private brands)

Executing well-managed categories and shelves (the right products at the right price)

Bringing the products to life (through in-store promotions and product demonstrations)

Providing great customer service experience (with trained and engaged store associates and in-store sampling)
Again, business as usual will no longer work here. You have to think (and look) outside the box in all aspects in order to make the shopping experience unique and memorable.
Always Ask: "How Can We Improve?"
Retailers sometimes shoot themselves in the foot by reviewing their category management strategies only a few times a year — or worse, only once a year. In an industry where change is constant, retailers should be constantly evolving. By reviewing results intermittently, any improvements will be outdated before they can be implemented.
I like to encourage our teams to learn how to adjust on the fly based on reporting, trends and the data pieces previously mentioned. Be agile, be flexible, and always be thinking of what the best version of a process or situation can look like. Sure, you can spend time on a fancy strategy, but I suggest focusing more on execution, implementation and educating your employees on your plan. If the strategy is not executable, it's not worth spending the time creating.
Looking ahead on the year, this is a really exciting time to be in retail! Thanks to the rapid growth of category management, many opportunities have opened up for business goals to be achieved. Keep looking ahead, and remember that being different is the way to win.
---
Jim Holbrook is currently Chief Executive Officer and a member of the board of directors of Daymon Worldwide. Daymon Worldwide is a global consumer retail leader in building successful private brands, and delivering high-impact experiential consumer marketing and in-store services. For more information, please visit www.daymon.com.