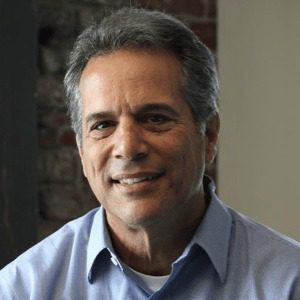 They say absence makes the heart grow fonder. With gift cards, however, "out of sight, out of mind" more often prevails. They've been the most-requested holiday gift nine years running; yet an estimated $44 billion in gift card value has gone unredeemed since 2008.
Contrary to popular belief, businesses don't profit when gift cards go unredeemed. But they do still have to account for some of this potential revenue on their financial statements.
So where does all that money go? And are gift cards still a good option for retailers and shoppers?
The short answer is yes. Gift cards are still a terrific opportunity for profit, even after the winter holidays are over. Last year, Valentine's Day sales were expected to top $19 billion, with at least 10% of that going to gift cards. 2016 is sure to surpass that.
But to capitalize on gift card profit potential, you need a strategy that charms your customers and adds value to your business beyond cash.
For Retailers, Breakage Accounting Is Far More Painful Than A Broken Heart
Many people assume that the 6% to 10% of gift cards sold but not redeemed turns into a pleasing profit boost for businesses. But in fact, the opposite is true.
Gift cards must remain valid for five years after they're issued, thanks to federal regulations passed in 2010. Some states forbid expiration dates altogether. As these gift card dollars dangle in the air between business and consumer, retailers have to account for this potential (not actual) revenue on their earnings statements. That's called breakage.
Up until this year, there was no formal reporting standard for breakage. Big box stores could list it one way; mom-and-pop shops could list it another.
That's all about to change. Effective 2016, the Accounting Standards Update No. 2014-09 will normalize breakage reporting on financial statements. The new guidelines should lighten the heartache for accountants, but there's another twist in the story.
If a gift card goes unredeemed past five years, the government will try to pocket the unused funds through what's called escheatment. The money is considered abandoned and becomes property of the state. And that's not something businesses or consumers will love.
You're selling gift cards to drive sales. Now how do you make sure they're redeemed?
To Fulfill Your Business Desires, Gift Cards Need Value Beyond Cash
That gift cards make up 10% of Valentine's Day retail sales proves their influence. The holiday founded on sweet nothings and small gestures has become a major gift-giving event.
And that's a major opportunity for retailers. Shoppers typically spend 38% over the face value of their gift card, so ensuring it's actually used seems like a foolproof way to grow your profits.
Consider these three tactics to boost gift card redemption:
Connect gift cards to your loyalty program. Doing so can turn a one-time customer into a frequent visitor. It also encourages customers to keep your card in their wallet, giving you premier "advertising space" at a fraction of the cost.

Sell gift cards as punch cards that can be redeemed for services. Running a spa or yoga studio? Incentivize return visits and gift card use by preloading money onto a card to be used across multiple visits.

Trade plastic for digital. Launching an app that tracks purchases and rewards (looking at you, Starbucks!) keeps you directly connected to customers. On the flip side, offering a virtual or e-gift card improves chance for redemption — it's just a simple click away.
Before you make any changes, remember: Your program should reflect your brand identity and your customers' behavior. When those two components drive your strategy, you're on the road to gift card redemption.
Elevating Gift Card Sales Requires Fresh Strategy — Today, Tomorrow, And Always
Regardless of the red tape, our relationship with gift cards is still going steady. But that doesn't mean it won't continue to evolve.
CEB TowerGroup researchsuggests that retail, entertainment, and technology companies are quickly migrating to e-gifting practices. And at Clutch, we've found the same: In Q4 2014, customers purchased virtual cards two to one over physical cards, and loaded them with nearly double the amount of physical cards.
Moving to e-gifting enables customized communication between brand and customer. It also decreases chances for breakage. When you see that app every time you unlock your phone, you're reminded of the gift card burning a hole in your pocket.
Ultimately, businesses and consumers both play a role in preventing breakage. Retailers can show consumers some love by adding elemental value to cards. And pairing customer insights with your gift card strategy is a perfect match for retail success.
---
Jerry Shinfeld is the Vice President of Finance at Clutch. He oversees all financial aspects of Clutch's operations. Previously he was a partner at EisnerAmper LLP and also owner of Jerome Shinfeld and Associates, PC. Shinfeld is a graduate of The Pennsylvania State University and has his MBA from Rutgers University.