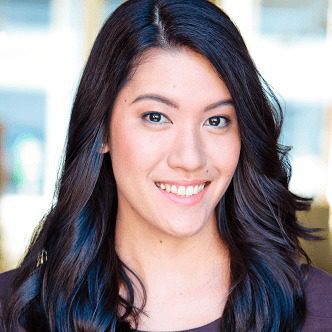 Finding ways to lure people into stores isn't as big of a challenge as some retailers may think. After all, there isn't a shortage of ways to drive in-store traffic. There are plenty of tactics — including the use of loss leaders and PR stunts — that can lure customers into stores.
But these things, while effective, aren't always sustainable. And this is where the real challenge lies. Any retailer struggling with improving in-store sales should go beyond gimmicks and short-term gains, and instead focus on strategies that can not only bring people in, but also get them to stay and come back.
One of the best ways to do this is to provide more compelling in-store experiences that shoppers won't find anywhere else. In this post, we'll talk about the ways that you can do this. Go through the points below and see if you can apply them to your operation:
1. Offer Convenient And Relevant Services
In-store services can add tremendous value to the shopping experience because they enable customers to not only purchase products, but also get things done while they're at it. That's why if it makes sense for your business, consider offering relevant services in your location.
Take a page from the playbooks of cosmetics retailers such as Mac and Sephora. These companies provide on-site makeup services so customers can shop and get a makeover in one place. Such initiatives open up opportunities for sales while giving consumers more reasons to visit their stores.
Also note that the services you provide don't necessarily have to be offered on-site. Some retailers are now taking their services to the customer. For instance, The Container Store now offers an in-home organization service that allows customers to work with professional organizers and come up with customized design and organization plans. Furniture store West Elm offers design and installation services for customers who need help with sprucing up their homes.
Action step: Why not do something similar in your business? Figure out the tasks that your customers need to do when they buy your products (i.e. what do they use your products for?), then offer to do it for them.
2. Start Educational Initiatives
When making purchase decisions, shoppers don't want to get bombarded with ads or get followed around by salespeople telling them things they already know. Rather, they want information they can actually use. This is why in-store initiatives that educate customers (instead of just selling to them) work so well.
One example of a retailer doing this well is Home Depot, which offers free weekly workshops on home improvement. These classes cover various topics, from basic tasks such as faucet installation to more extensive projects like building your own storage ottoman.
Action step: If you have the space and resources for it, hold a workshop or class in your store. Ask your customers if there's a particular skill or task that they'd like to learn, then have your staff (or invite an expert to) conduct a class for them.
3. Incorporate Tech…With Care
It's no secret that technology can enhance the shopper experience. The key is ensuring that retailers implement the right technology.
A good way to figure this out is to zero in on the pain points of your customers and then see if there's a tech-savvy way to address them. For example, are lines disrupting traffic flow in your store? Consider untethering your POS system and letting associates ring up sales from anywhere in the shop. Or see if you can offer mobile ordering and pick-up services that enable shoppers to get their hands on their purchases quickly.
Also determine your customers' objectives when they come into your store, then figure out a way to use technology to fulfill them.
Pharmacies such as CVS and Walgreens have done a great job at this. These retailers knew that refilling prescriptions is one of the main purposes for people's store visits, so they found a way to make refills easier with technology. Customers can now use CVS and Walgreens apps to refill and manage prescriptions simply by scanning the barcodes on their prescription bottles.
Action step: Identify the pain points or purposes customers have, and then figure out how to use technology to address them. For best results, test the technology before rolling it out across all stores. Do a free trial of a particular solution first, or test it out in one store prior to implementing it in your entire operation. This will allow you to iron out bugs, gather feedback, and determine whether the technology is worth the investment.
---
Francesca Nicasio is a retail expert from Vend, a point-of-sale, inventory, and e-Commerce software that helps over 15,000 retailers manage and grow their businesses across multiple channels. She's also the author of "Retail Survival of the Fittest: 7 Ways to Future-Proof Your Retail Store," a practical guide to modern-day retail success.