Eighty-four percent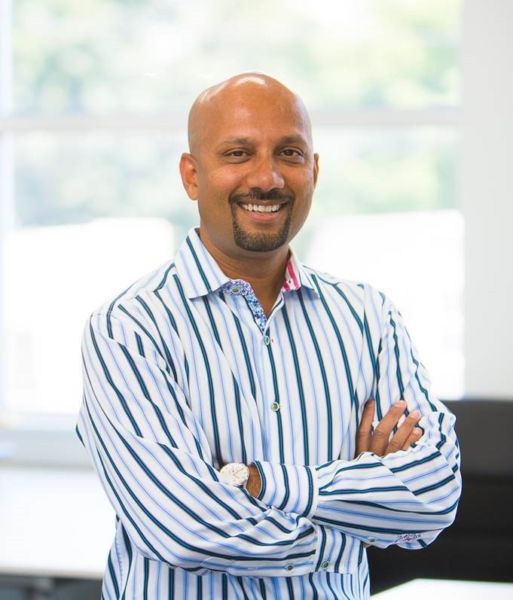 of consumers say being treated like a person, not a number, is very important to winning their business. However, there is a clear frustration amongst businesses in driving ROI, as 80% of marketers are on track to abandon personalization efforts by 2025. 
This doesn't mean businesses should deprioritize personalization. On the contrary, retailers are looking to gain and retain customers in the challenging economy of the COVID-19 pandemic, and personalization is the best way to achieve this goal.
Many retailers rely on market segmentation — the division of customers into groups based on demographics such as age, ethnicity, gender, zip code, income level or education level — to understand customer needs. The method has been a focal point of retailers for many years but it yields a more generalized customer experience, resulting in missed customer engagement opportunities. While this can be a good first step, companies that are serious about providing the best possible customer experience should quickly progress to a more personalized strategy.
By adding artificial intelligence (AI) and machine learning (ML), you can diversify your customer experience through 1:1 personalization.
Build an Audience of One
Brick-and-mortar stores are still vital to many enterprise retailers in a digital world. To drive business to these various locations, they use surrounding socioeconomic market demographic information to build customer segments, which are then applied to the marketing offers sent to customers.
These segments, however, leave out key personal details that can drive deeper customer interaction and paint a more complete picture of each shopper on an individual level. For example, you could have two consumers that share the same age, gender, ethnicity and education level. In a market segmentation approach, these two individuals fall into the same group. But pull up the Netflix profiles of these two consumers, and you may find vastly different interests.
Whether customers enjoy romantic comedies or action movies may not seem important, but it speaks to the larger behavioral motivators of each shopper. Over time, these small details about an individual add up to help you deliver content that speaks uniquely to them.
The principal idea here is the "audience of one" — building your business around each individual customer.
A valuable way to gain customer insights is through an online shopping platform. For example, Mobiquity developed a platform for Vomar, a privately owned Dutch discount supermarket chain, to provide digital ordering and home delivery service. The platform, which can be used by customers on the web as well as on a mobile and tablet app, gives Vomar meaningful data assets on customer shopping behavior.
This data can then be filtered through ML to personalize each customer's experience. Instead of blasting out generalized email offers or direct mail with a basic demographic profile in mind, you can design your digital experience on an individual basis as each customer shops on your platform.
Another example of this is the work that Mobiquity did for a major technology company that hosts one of the largest events across multiple venues in a major U.S. city. Catering to 80,000+ attendees with 4,000+ sessions, the company wanted their event mobile app to be personalized to each attendee. Leveraging Amazon Personalize Machine Learning, Mobiquity created a concept that offered unique session recommendations by using information on attendee interests, location and popularity of sessions.
Even as events are largely virtual, the same insights can be applied to participant profiles to give relevant recommendations on personalized agendas and follow-on activities post-conference.
Building an audience of one is a constantly evolving process that requires investment in the right technology and tools. But with consumers increasingly looking for businesses to provide a personal, differentiated experience, it's worth exploring because it's a determining factor in sustainable success.
Behavior > Decisions
In their use of market segmentation, many retailers try to entice customer groups to make a decision right away, pushing out an offer based on a segment's profile with the goal of driving a quick purchase.
Unfortunately, this approach can have negative consequences. Let's say you post select products on your web page based on the demographic profile of your store's location. On the surface, this seems like an effective way to drive easy purchases that are backed by available data. In reality, you're disrupting the customer's journey by suggesting products that may be irrelevant to the individual customer.
We've seen these tactics shunned by shoppers — 66% of consumers say encountering content that isn't personalized would stop them from making a purchase. Instead of eliciting a decision from customers, retailers should elicit behavior.
Crafting your offers, product recommendations and online displays based on individual customer behavior through AI and ML can drive deeper engagement and create a more diversified shopping experience. A personalized approach also removes any preconceived assumptions on purchase intent that can occur when using topline demographic information.
If you continue to rely on outdated data to engage your customers, you will lose to competitors that offer a more inclusive experience. The age of generalized data has transitioned to the age of personalized data, and consumers are responding to brands that position them front and center in the experience.
AI offers retailers a valuable opportunity to personalize their customer experience, which is vital for building and maintaining a loyal base of customers. Place individual behavior first and make your customer experience truly about the customer.
---
Sree Singaraju is the SVP of AI and Cloud Services at Mobiquity. Blending his experience leading transformations at organizations like Johnson & Johnson, Dun & Bradstreet, Merrill Lynch, and State Street Bank with his expertise in cloud and artificial intelligence, Singaraju spends his time helping companies transform their goals into reality. A true believer in the power of personalization, Singaraju wants to support companies in their journey to create responsible AI. To do this, his work involves creating programs that cater to an audience of one, meaning every single engagement that a user has is personalized to them. Singaraju holds an MBA in Information Technology from Rensselaer Polytechnic Institute and is a graduate of Jawaharlal Nehru Technological University, where he studied Civil Engineering.