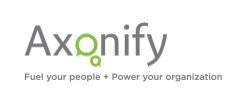 You know that much of your retail success lies in the hands of your associates. You also know effective education is the key to providing a superior customer experience.
Many retailers have implemented Learning Management System (LMS) solutions to deliver online training courses, believing they would improve the ease and effectiveness of their associate education. Unfortunately, these systems haven't helped. Associates aren't learning more, let alone retaining the information they need to know to do their jobs well. And because that knowledge isn't ingrained, they can't apply it in their roles. The result is often inadequate customer service, which not only hurts the retail brand, but the company's bottom line.
Square Peg, Round Hole
Simply put, LMSs just don't flex to a retail world that's characterized by a multi-generational workforce with varying degrees of knowledge and experience, continual onboarding requirements, and a need to get associates quickly trained and on the floor. Lengthy, sit-down, "one and done" training courses mean associates get a ton of information thrown at them all at once, making it impossible for them to remember and apply it when they actually hit the floor.
Add to this the need to keep up with changing product information, promotions and customer demands and LMSs just don't offer a simple way to reinforce the knowledge they must keep in their heads at any given time. These systems also don't provide rich knowledge resources associates can access at their fingertips when they need to locate information quickly to perform infrequent tasks. This old-school approach simply doesn't meet the needs of a modern retail environment.
Go For A Flexible Fit
It's time retailers take a fresh approach to learning that not only engages associates and clearly aligns learning with business outcomes, but also provides flexibility to meet the unique needs of the retail environment.
There are new learning solutions on the market that can provide more effective associate training. These solutions have the following key elements that are more suited for a retail environment:
• Leverage daily microlearning
One of the key challenges for retail organizations is reinforcing the information associates need to learn. If they've attended a classroom training session, for example, it's likely they'll forget all that information once they're back on the floor. Microlearning offers retailers an easy and effective way to provide learning content in short, bite-sized bursts via POS systems, mobile devices or terminals in the breakroom. Associates can take a few minutes of training during downtime or before they begin their shift. Done daily, microlearning reinforces previous knowledge learned, builds up knowledge over time, and keeps critical information top of mind, where associates can access it as needed.
• Tie learning to job performance
It's critical to ensure that you're investing in training that helps your retail organization meet its business objectives. To prove value, you need to have a way to link associate learning to those specific objectives. The key to this is associate behaviors: what they do each day directly impacts their ability to achieve performance objectives. And what they know directly impacts what they do. For this reason, a retail learning solution should allow managers to track and input associate behaviors, link those behaviors to knowledge levels, and identify knowledge gaps that need to be filled for improved performance.
• Provide highly personalized and adaptive learning
Personalized and adaptive learning allow you to benchmark what associates already know, then deliver only the learning they need to perform their jobs well.
Personalization allows you to specify learning for each associate based on position, knowledge needed, seniority level, prior learning, and even methods of learning delivery. Adaptive learning is a sophisticated technology that ensures associates are always progressing towards subject mastery along their own unique learning path. Adaptive learning creates an evolving benchmark of an associate's knowledge, which allows you to deliver learning content that fills knowledge gaps, while recognizing prior knowledge and eliminating content that the associate already knows or doesn't need. While making learning sessions much more effective, it also reduces the time needed for new hire or new position training.
• Provide on-demand knowledge
Associates today need to know far more than they can retain in their heads. For information that associates don't need to access intuitively, a knowledge-on-demand resource allows them to quickly and easily search for short learning chunks on topics of immediate importance, such as how to properly clean up a spill or how to conduct a proper inventory assessment. This gives you the ability to focus daily microlearning on critical-to-recall information — such as proper customer service procedures — while ensuring associates always have easy access to a larger body of knowledge they need to do their jobs well.
• Involve leaders and managers in associate learning success
To truly impact associate job performance — and the bottom line — leading and coaching are essential. The ideal corporate learning solution for retail must give leaders and managers information about associate target behaviors and performance: it must allow them to observe and document behaviors so they can correlate performance to behaviors and highlight where associates need additional coaching or mentoring.
• Make learning fun and engaging
Gamification elements, such as leaderboards, points, rewards and game play, help increase the engagement factor for associates of all ages — changing learning from something that must be endured to something to be enjoyed. An ideal retail learning solution should incorporate these components to encourage participation and achievement ongoing.
• Reaches each and every employee
Retail organizations are made up of employees who have computers, and those that don't. Your solution must easily deliver daily microlearning on a variety of devices, so you can reach each and every employee in your organization. In addition to delivering microlearning content, this type of solution also gives you the ability to push out important communications to all employees: whether about new corporate policies, promotions or safety initiatives, all employees see the information when they log on for their daily microlearning.
• Leverage lightweight Software as a Service (SaaS) technology
Also known as "cloud" technology, SaaS is a software licensing and delivery model in which your knowledge solution software and hardware is provided on a subscription basis by the vendor that owns and is responsible for maintaining the software and hardware. One of the biggest benefits to this is the ability to avoid IT support costs associated with maintaining LMS hardware and software in-house. It also has the added benefit that most of these solutions provide an easy-to-use management interface for L&D staff, and are accessible for users over the Internet.
There's no need for retailers to try to squeeze their employee learning into rigid, outdated LMS formats. There are better solutions for improving the effectiveness of learning, making it more fun for associates, and clearly aligning your learning initiatives with business outcomes. Before choosing your next learning solution, be sure to identify the functionality that will meet the needs of your employees and your business.
---
Carol Leaman is the CEO of Axonify Inc., a disruptor in the corporate learning space and innovator behind the world's first Employee Knowledge Platform — proven to increase employee knowledge and performance necessary for achieving targeted business results. Carol is a frequent speaker, a regular contributor to Fortune magazine and a well-respected thought leader, whose articles appear in various learning, business and technology publications. She also sits on the boards of many organizations, both charitable and for-profit, and advises a variety of high-tech firms in Canada's technology triangle.