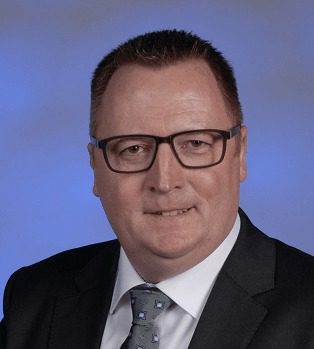 "Smart" products are everywhere, it seems. Tennis shoes are no longer just shoes; today they track fitness levels or alert you when their sole is wearing thin. Your standard refrigerator is anything but standard; now it can now track your groceries and help you prepare a meal based on the ingredients available.
The definition of what makes a product valuable has changed. Consumers now gauge value by the experience or outcome a product or brand can deliver. And retailers are competing frantically to see who can provide the most value and win the customer's loyalty.
So how are retailers keeping up with this new outcome-based economy?
One answer is by delivering products that leverage the internet of things (IoT).The IoT refers to smart devices connected to each other using sensors, software and wireless technology. These devices collect, store, and share data on all sorts of activities including performance, location and maintenance. They can feed raw data to large databases, often based in the cloud.
For retailers, the availability of this raw data is like having a window into your customers' lives. It provides information on behaviors, preferences, actions and more. These insights, in turn, can then be used to deliver more customized experiences and outcomes through marketing, product development and support offerings.
A Connected Run
Here's an example of how an IoT-enabled running shoe adds value to a consumer and delivers a personal experience. Picture this — a busy New York executive joins a runner's group but her work schedule limits the time she has to shop for running shoes and accessories.
This limited time leads to several questions. How does she shop for running accessories or clothing? When it's time to buy a new pair of running shoes, how will she know? Fitness companies such as Under Armour are helping consumers answer these questions.
Our busy executive picks up a pair of Under Armour running shoes and loads the MapMyFitness app on her phone. MapMyFitness enables our runner to use the built-in GPS on her mobile device to track fitness activities. More than 160 million registered users currently use Under Armour apps, with roughly 800,000 users who track their running shoes in the company's system.
MapMyFitness helps our busy executive track her fitness activity, log miles run and even record what she eats alongside her workouts to get a complete picture of her health habits. Based on all this personal data, and aggregated data from other MapMyFitness users, Under Armour can now push custom information back to our runner such as suggested running routes, healthy meal ideas or running apparel.
Research shows that shoes start to break down after approximately 400 miles, and through the app, Under Armour is able to track and alert individuals when they've passed that milestone. Knowing when to purchase new shoes not only safeguards the runner from possible injury, but benefits the brand by creating a tighter connection between brand and consumer.
Smart Shoes
Aside from apps, companies are able to anticipate consumers' needs through sensors and data capture built directly into products, such as "smart shoes." These shoes have sensors that detect and measure shoe pressure based on a user's gait, weight and speed. When shoe tread fails to provide the right support or grip to provide a healthy workout, the shoes can alert the wearer.
Similar to Under Armour, when the tread is wearing thin, our runner gets a notification with access to a dashboard showing the miles run, average speed, distance and calories burned. She's offered a promotional deal for new shoes, redeemable online or in store.
Using the data collected by the wearer's shoes and apps, the retailer can generate cross-selling emails, app notifications or tweets to offer complimentary gear from running jackets and shorts to headbands and socks. Based on geolocation data gathered by the shoe sensors, customized gear can be offered, such as running gloves if she's in a colder climate or raingear if in a wet area.
What Does The Future Hold?
Today's smart sneaker is just one example of how making connections with consumers can drive loyalty and revenue. All this add-on revenue potential is possible only through big data, predictive analytics and nimble marketing associated with smart IoT-enabled technology, device and user-provided data, and past purchases.
The demand is here — consumers want the whole experience. And retailers that embrace digital transformation, smart technology and new customer relationships will be off and running.
---
Ralf Kern is Global Vice President Retail for SAP and leads the global go-to-market strategy for omnicommerce retail.