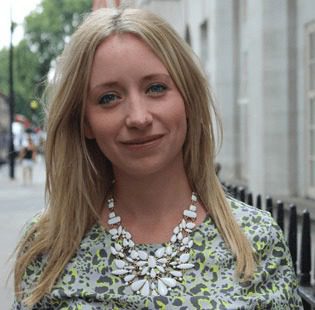 When it comes to cultivating customer loyalty, every business leader ideally wants as many seeds as possible. Omnichannel loyalty allows a retailer to approach consumers through a solar system of interconnected marketing sources where the customer is at the epicenter. In order for the strategy to be successful, all of the online and offline journeys that customers experience need to revolve around easy integration into a customer's lifestyle.
Just as the integrity of a house requires a solid foundation to stand upright and function effectively as a home, an omnichannel loyalty plan must be technically constructed in a way that allows seamless and smooth execution across all channels. Mobile, desktop and in-store campaign components need to all be set up so that they're both technically and graphically optimized for the customer's accessibility and use. Furthermore, it's vital for all channels of the campaign to play off of one another and compliment the content that other channels are distributing, whether email, social media, apps or in-store methods.
For example, a retailer could incentivize consumers to download its app by announcing a points-per-purchase program via social media when users download the company's app. The next part of the strategy may encourage customers to visit the retail location and start acquiring points for online or in-store purchases. A compelling way to do this could start with sending an email highlighting items of interest based on the customer's previous purchase history or browsing behavior. In this capacity, all elements of the omnichannel approach feed into one another and interconnect to achieve the big-picture goals.
Implementing an interconnected, powerful digital marketing strategy can also help brands find new ways to interact with consumers that are more in line with how consumers want to interact with a company. Taking a loyalty program from a basic email campaign and points card system, for example, to a virtual platform in the form of an app with a scanning feature that enables customers to acquire and redeem points digitally can generate customer loyalty within a whole new consumer segment. Younger generations, for example, may want to use apps on their one-stop mobile device instead of handling physical objects, like plastic cards, to complete a brand interaction.
Along these lines, one of the most essential pieces of the omnichannel marketing puzzle lies in carefully crafting the customer journey. Each component of a customer's experience — browsing for products, paying for purchases and receiving shipments — plays a role in the consumer's attitude toward the overall process. As technology exponentially advances and more and more e-Commerce options abound, customers are becoming even more demanding and picky about what kind of processes they'll go through in order to buy products. Consequently, the journey that customers go through — both online and offline — are critical in influencing whether they will return and enjoy the experience again or desert a brand and never come back.
According to a recent comScore study, one aspect of the experience that customers definitely consider in their purchasing decisions has to do with shipping. In fact, 58% have added items to their shopping carts just to qualify for free shipping, and 83% are willing to wait an additional two days for delivery if shipping is no-charge. In light of such information, it would behoove a company to offer shipping incentives right from the start as a part of their fundamental appeal to customers. Yet, cost isn't the only factor influencing customers' loyalty. Other aspects, such as data privacy, can be instrumental in setting the stage for customers to engage and sustain a relationship with a brand.
While employing a method of omnichannel loyalty, letting customers know that their privacy is being honored and safeguarded can be a selling point for more opt-in decisions. In the hustle to establish an all-encompassing plan for garnering customer loyalty and information, companies often overlook data privacy — resulting in a post-strategy execution struggle to maintain the integrity of collected data and mitigate concerns. Investing in data privacy tools and proper staff training for the protection of customer information from the start, on the other hand, will help to create a more manageable system long term. Likewise, it will help customers develop a sense of trust and security toward the company right off the bat. Rather than requiring a company to backtrack and retroactively assuage customer concerns, a positive first impression in the arena of privacy is likely to serve as impetus for a legacy of customer loyalty from the get-go.
Omnichannel loyalty certainly presents particular challenges in the modern age, but it's invariably a powerful way to reach customers and encourage continuous business. Companies need to ensure that different channels are all complimenting one another and working together toward the optimal attraction and engagement of customers. Meanwhile, opening up new channels of interaction — like social media platforms or smartphone apps — can galvanize a whole new market segment. Most of all, it's essential to build the customer journey into one that suits consumer needs and preferences. Ultimately, the more seamlessly something fits into consumers' lifestyles, the more likely they are to make it a regular part of their lives and become loyal customers.
---
Jess Stephens brings an invaluable breadth of marketing and leadership experience to SmartFocus. With an unashamedly enthusiastic approach to data, she knows all about the huge impact disruptive technology has in bringing brands closer to their consumers. As the Chief Marketing Officer, Stephens is responsible for bringing SmartFocus' brand to life and telling the company's unique story globally. Prior to joining SmartFocus, Jess was the Founder and Director at TagPoints and held senior leadership roles at MoneySupermarket Local Deals, Local Daily Deals and Filofax.