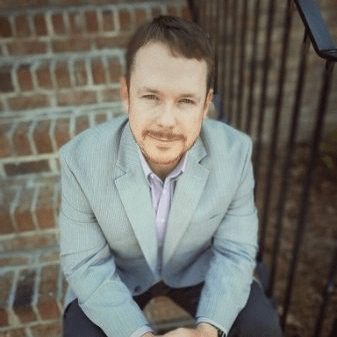 A data explosion has already been reshaping the retail industry as companies bring together point-of-sale data, web site traffic, marketing numbers, transactional data and more. But analyzing all this information is just one part of the technological transformation taking place in the world of shopping. The mobile mega-trend is impacting both consumers and retailers in a big way, and it's happening in stores and out of them — especially when mobility and analytics collide.
As both sides of the shopping equation move towards a more real-time, mobile experience, expect them to fuel one another. Put another way, the move to mobile is really just getting started.
According to Deloitte Digital's latest study, digital interactions were expected to influence 64 cents of every dollar spent in retail stores by the end of last year —- a grand total of $2.2 trillion shopping dollars. Similarly, another recent study showed smartphones and tablets used before and during shopping influenced 28% of in-store sales in the United States alone.
Both these numbers are growing more rapidly than originally expected, and that reality serves as both a cause and an effect with regards to the mobile transformation. Increased accessibility, ease of use and Internet access are all driving the mobile and digital trend from the shoppers' perspective…but they also mean retailers must adjust as well.
When it comes to planning the marketing budget, for instance, retailers have sometimes found themselves prioritizing the old-school print-media cycle simply because that's the way things have long been done. Retail analytics can help companies visualize the marketing channel, though, proving the importance of online ads, search and a focus on mobility. In fact, Deloitte showed that "consumers who use digital while they shop convert at a 20% higher rate compared to those who do not use such devices."
To that end, smart analytics can also help retailers really beef up that conversion rate. They can hone the kinds of deals and language needed to drive pre-sale smartphone shoppers to stores or checkout, for instance. And with the omnichannel boom, customers have grown accustomed to knowing exactly which items are available regionally and when a product may be ready to be picked up at the nearest store.
To further entice purchases, companies are exposing product inventory on web sites, mobile apps, in paid search advertisements and even the exact location of the product down to the aisle and bin at a specific store.
Accurate Inventory Data Critical
While this practice can improve the customer experience, it can also create problems if data is inaccurate. Because inventory data lives in many different places within the omnichannel enterprise, it is critical for retailers to be able to blend and understand that data minute by minute.
That brings us to an important point: Mobile analytics isn't just for employees on the floor. Merchandisers can also leverage real-time inventory data to power automatic replenishments, adjust orders according to sales spikes, and understand the flow of inventory within the company's pipeline.
And with so much at stake, even those working in back offices and distribution centers can no longer rely on desktop paper reports alone. They, too, need data in hand to make on-the-fly decisions about sales, labor demand, on-hand inventory levels, omnichannel supply chain and operational efficiency.
Add it up, and finding actionable insights in the field on a mobile device is no longer just a pipe dream for retailers. Unlike legacy business intelligence systems, modern analytics tools are available at almost all points of decision-making. Working with live mobile data on tablets on a daily — or even hourly — basis is the new normal.
That's the case for the customers too, though, who are also increasingly turning to mobile devices for research and purchases. As these two trends continue to drive each other, the shopping experience will continue to be transformed at an even faster rate than before.
---
Jeff Huckaby is Global Industry Strategist and expert for retail and consumer goods at Tableau. Huckaby strives to enhance how retailers see and understand their data. With over 18 years' experience, he has successfully led analytical functions within both business and IT. His vision and strategy to transform organizations to self-service models centered on visual analysis and advanced analytics resulted in innovative business intelligence applications, drastically faster analytical churns and quantifiable return on investment. Huckaby's vision to progress retail landed him on Information Management Magazine's Top 25 Information Workers (2011) and he received the Business Value (ROI) of Business Intelligence Award (2008).