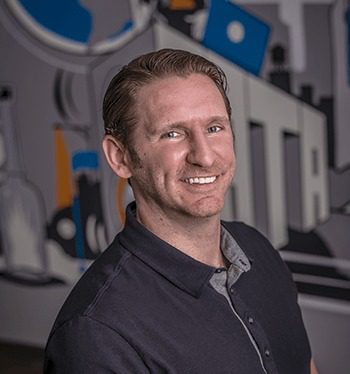 Definitions evolve over time. "Backlog," for example, used to reference the biggest log in a fire during colonial times. Today it means a stockpile of work you still need to plow through. Some phrases in the same era also mean different things to different people. "Going for a whiz" in the United Kingdom means taking your car for a spin. Propose this activity to an American and you won't get the same reaction. Same phrase. Different definitions. But each definition is correct to the user at a specific point in time.
Personalization falls under the same pretense. There are many adaptations of the phrase and all are correct to varying degrees. Most marketers are in different stages of implementation, so right now there isn't one master definition agreed upon by everyone. The way marketers talk about personalization is a reflection of how they are currently executing on the strategy. This interpretation may change as they expand their capabilities.
In time, ideals around personalized marketing will become a more universal concept. To truly personalize marketing, all channels, interaction points and message components must be customized for the individual. This means the right product on the right channel at the right time at the right price. For everyone.
To better understand retailers' views on personalization we conducted a third-party research study with nearly 100 retail marketers. In this research we found that improving personalization was the number-one priority for marketers in the next six to 12 months. The desire to get better is there. We will release the research study in its entirety very soon, but for now, here's a sneak peek of what we discovered when we asked retailers this question:
How do you define personalization?
"Communication by name."
Using a customer's name is a good way to get their attention, but that's really where the personalization ends. After reading the introduction "Hello Rachel," Rachel won't see any more personalized content until the salutation at the end. Personalizing by name only is the most basic form of personalization and may grab someone's attention for a second. There is so much data available nowadays that settling for first name only is putting forth a minimal effort. Combining first name with any other known data about the individual will increase customer engagement, delivering more ROI for the marketer.
"Personalized marketing based on location and demographics."
A more popular and personal technique, demographic segmentation is widely used for two reasons: the data is relatively easy to acquire and very simple to use. Online orders have to collect location information (shipping and billing) and many loyalty programs request data of birth, gender or other basic demographic data. Incorporating birthday, gender or location as a segmentation strategy is a great way to send more customized content to your customers. You can get someone's attention with their name, and demographics will strengthen the pitch, but today's savvy shopper expects more. They know marketers are tracking their behavior and expect some individual attention in return.
"Knowing what product categories a customer purchased or browsed and remarketing based on that information."
Surveyed marketers found the highest ROI from segmenting by purchase behavior. One of the best ways to strike a nerve is to supplement basic data with recommendations for products known to be popular with a customer. Premier platforms that offer data-driven personalization allow you to create segments by a variety of attributes: name, demographics, prior behaviors and purchase history. You can choose to only communicate with customers who live or work near a certain store location and those who redeemed your most recent promotion.
The purchase history component of this marketer's answer is a really important addition to the strategy. Knowing purchase history allows marketers to understand the price sensitivity for a given customer. Perhaps they are a "full price" shopper, or maybe they never buy anything without a coupon. How much of a discount do they need to close a sale? These insights allow marketers to be strategic about the prices and discounts they send to specific segments.
Our research proves that marketers presently have a wide range of definitions for personalization. However, we did notice one glaring omission to these results: no marketer mentioned that personalization must be applied consistently across channels. In order for a customer's experience with a brand to be truly unique, it must incorporate data from all interactions on all channels.
Marketers are finding it challenging to connect data and execute campaigns in real time across channels, so many are focused on a single channel or a few simple data points. But new technologies are supporting advancements each day. Soon, the common definition of personalization will incorporate all channels and reflect a broader usage of relevant data.
As personalization continues to evolve, the definition will evolve along with it. There is no right or wrong answer to the question but there are better and worse explanations. The more basic the answer, the more obvious the need to upgrade to an elite personalization strategy. Satisfying customers will ultimately lead to a better bottom line — a "Win-Win" for retailers in any industry. I think we can all agree on that definition.
---
Matt Diehl is a Senior Content Writer for Persio, a multichannel marketing and decisioning platform built to meet the needs of retailers. Persio helps marketers send data-driven and personalized campaigns across web, email, SMS, mobile apps and other channels. Diehl has more than seven years of professional writing experience and has been with Persio since March 2015.