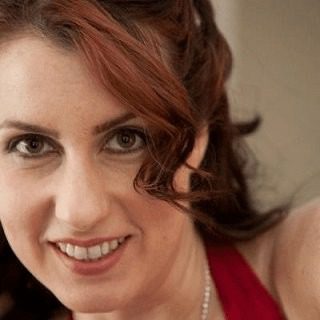 Retail today is about more than selling a product. It's about creating a brand with which customers not only identify but emotionally connect. In such a highly competitive environment, this holistic brand strategy is helping companies grow their base of engaged, loyal customers.
Consumers fall in love with brands that they see as an extension of their personal identity. Die-hard Apple fans want to demonstrate they are cutting-edge, tech-savvy consumers. Harley Davidson owners express their love for the open road and America's heartland by riding Harleys.
These companies don't just sell a product; they sell a brand, an experience and most importantly, an identity. In order to sell that brand successfully, every touch point between brand and consumer needs to deliver consistent brand experience, and by extension, identity. In today's highly connected world, the number of touch points to be considered is constantly increasing, adding to the difficulty of the job at hand.
To add to the challenge, VansonBourne reports that 85% of consumers will abandon a brand after a single bad digital experience. Companies cannot afford to make a mistake; every experience needs to be nearly perfect. Below are a few examples of how some companies are making strides to extend their brand experience across all consumer touchpoints.
Michael Kors
The juxtaposition of "accessible" and "luxury" seems like an oxymoron at first glance, but the strength of the Michael Kors brand is a testament to its mastery of social branding and operational ingenuity. For example, the company's unique approach to its operational management strengthens its brand identity through the Runway 2020 initiative.
As part of the plan, Michael Kors increases the variety of high-quality products it offers — expanding its potential for attracting a wider demographic of customers — while reducing the amount of inventory for each product, making each individual item more exclusive.
Michael Kors' approach is more than operational. The Runway 2020 plan also introduced an omnichannel loyalty program called KorsVIP in which members are treated to personalized style recommendations and in-store appointments and given access to exclusive Michael Kors products and private in-store events.
Members can access KorsVIP in-store, online via the web and mobile site, or through the dedicated KorsVIP mobile app. KorsVIP members with the highest level of points earned even have a reserved VIP phone line, instituting a truly omnichannel approach to personalization and customer experience. Anyone can download the KorsVIP app, and any user who accumulates enough points can receive the highest level of VIP treatment — another example of Michael Kors' mastery of accessible luxury.
Starbucks
Starbucks isn't just one of the top coffee shops in the United States; it's a revolutionary in the quick service restaurant industry. Even with a diverse customer base, Starbucks figured out how to mix digital and physical environments to extend its brand identity and connect with each customer. Its secret? Giving the customer what they want, how they want it.
At the core of Starbucks brand is the belief that coffee isn't just something you drink to wake up; it's something to enjoy and to experience. With an inviting in-store environment with free Wi-Fi and comfortable seating, Starbucks encourages consumers who want to slow down and enjoy their iced latte to see the retail chain as their "third home." This part of the Starbucks brand identity connects with consumers who relish the small moments of life.
If sitting and relaxing for a bit isn't a consumer's prerogative, however, Starbucks doesn't take offense. Its goal is to provide a personalized experience. For tech-savvy, on-the-go coffee lovers, Starbucks customers can order and pay via mobile app, skip the line to pick up their order in-store and head off to work, all while earning rewards with the company.
A big part of Starbucks' success in brand loyalty can be attributed to its focus on digital. The company rolled out its Digital Flywheel initiative last year in an effort to put its core digital focuses into writing. The Digital Flywheel is a four-pronged plan, consisting of Rewards, Personalization, Payment and Ordering.
Focusing on digital is proving fruitful for Starbucks. Its rewards program counts more than 13.3 million people as members. Mobile payments accounted for 30% of transactions in the U.S., and 9% of transactions were completed via mobile order and pay. None of these results would be possible without a strong brand identity and a commitment to extending that brand through omnichannel experiences.
This digital brand identity through personalization extends to the company's web site and social channels too. Starbucks provides a web site experience that is tailored to the needs of specific customers. The company even keeps its brand consistent throughout its IoT integrations, allowing customers to order via voice through personal assistants like Alexa and voice-enabled in-car infotainment systems.
Best Practices For Selling Brand
Starbucks and Michael Kors deliver very different brand experiences, but their success in connecting with customers is built on similar foundations. Other consumer companies can develop high-quality web sites and mobile apps that drive a consistent brand identity by leveraging a few takeaways from Starbucks and Michael Kors:
Know your customers.This means more than identifying standard demographic information. Instead, make sure you know what the emotional pull is to your brand. How do you make your customers feel, and how does that affect their personal identity? Whatever that is should be woven into your digital platforms.
Develop a quality strategy. Consistent brand experience doesn't just mean UI. At the end of the day, quality is king. Internal resource constraints are a constant obstacle to code coverage and, by extension, quality. But if you aren't keeping your finger on the pulse of your customers' experience across all your platforms, you've already lost to competitors that are. Figure out a testing strategy that finds the right balance between development and testing, brings testing earlier into the SDLC, and leverages the strengths of automated and manual testing to deliver to market faster and with more confidence.
---
Rebecca Dilthey's career is built on the foundation that data-driven research and analysis is the best way to connect product to buyer. For over a decade, Dilthey has brought the voice of the customer to product and marketing conversations at high tech B2B companies, providing insight into product roadmap and demand generation strategies. Dilthey joined Applause's product marketing team in October 2017 and has an MBA and a Masters in Information Systems from the Questrom School of Business at Boston University.