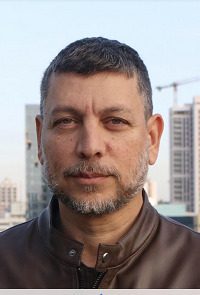 Retail businesses have faced myriad challenges in 2020. First came the COVID-19 outbreak, with a global recession close on its heels. Now, few experts have meaningful advice to offer beyond advising investment in ecommerce. Even so, online sales aren't always enough to keep brick-and-mortar retailers out of bankruptcy. To future-proof your business, you need to think beyond social distancing precautions and reimagine the customer experience from the ground up.
We've already seen that augmented reality and its sister technologies, AI and IoT, can address many of these challenges. In fact, AR's potential for the retail environment is one reason why the AR market is projected to grow to $100.2 billion by 2024 — more than ten times what it is today. It could also be the reason that major retailers like Amazon, Target and Macy's have invested in AR in the past year alone.
While AR has a number of valuable consumer-facing applications, in our current day and age retailers need to focus on tools for improving business operations. After all, to weather the storms of the pandemic and an ailing economy, you'll need to maximize operational efficiencies as much as possible. Let's explore several AR-driven solutions for revamping your back-of-house operations.
#1: AR for Planogramming and Smart Merchandising
When it's finally time for reopening, people won't shop in quite the same way they did before. At grocery stores, for example, we've already seen that customers gravitate to certain products more than they used to. But rather than attempting to physically reinvent your whole store, investing in the right AR technology could cut your work in half.
AR can help at every stage of the merchandising process. It can help save time and reduce costs, while ensuring that teams at remote locations are collaborating efficiently. Here's how it works:
AR-enabled planograms can help your staff visualize product placement before committing to sweeping layout changes
AR renderings of product signage and displays can make your marketing promotions more impactful with less room for error
Smart visual merchandising instructions will allow you to coordinate remotely with other retail locations and ensure store compliance
AR data analytics can give you a clear picture of the flow of store traffic and shopper behavior, allowing you to adjust to new patterns quickly and maximize sales.
Using AR also lets you automate many of your manual planning processes, allowing you to focus on what's important: providing a top-notch retail environment for your customers. When those doors open, you'll be ready to deliver an engaging experience that customers won't soon forget.
#2: AR for Employee Training
As physical stores reopen, even seasoned employees will have to undergo new forms of training to ensure that social distancing and cleanliness guidelines are followed. Of course, this can be a time-consuming process, often requiring leaders or entire teams to travel to different locations and spend large chunks of time away from the business. It's necessary, but can be a burden on businesses already struggling with the economic effects of the coronavirus pandemic.
AR can streamline employee training by providing workers with efficient and engaging programs to familiarize them with new policies and equipment. Here are a few ways AR training applies in the age of corona:
AR-powered training curriculums can personalize the training process, allowing staff to improve their skills at their own pace
AR equipment tutorials put lessons into context, leading to stronger engagement and knowledge retention
AR training content can be conducted remotely, improving the efficiency of remote work and decreasing the cost of updating materials.
If you end up using AR technology in other aspects of your business, you can incorporate these features into your training curriculum and familiarize them with the new platform at the same time. Overall, switching to an AR training system is highly efficient for large-scale operations.
#3: AR + IoT for Eliminating Physical Contact
One of the biggest challenges brick-and-mortar retailers face in the wake of coronavirus is limiting physical touch. But before you even figure out how to help your customers socially distance, you need to think about how to minimize risk for your own team behind the scenes. How many devices do your store managers have to touch just to get the day started? Computers, monitors, thermostats, light switches — the list is exhausting. And while we wouldn't have given these actions a second thought pre-COVID, 2020 is making us rethink everything.
One way to navigate these new risks is to limit day-to-day physical contact wherever possible. That's also something you can do with the right technology in place:
AR can work with IoT-enabled devices to help staff navigate their opening and closing routines and manage systems hands-free
IoT devices such as light switches and thermostats can be activated remotely or managed by an automated system
IoT sensors can alert employees to merchandise depletions, while AR applications can simplify stock room management.
These are just a few examples of how IoT and AR can work together to streamline operations. When you employ a unified smart building platform, the applications are practically endless.
Now is the Time to Upgrade Physical Spaces
Yes, 2020 has presented one challenge after another, but with those challenges come opportunities as well in the new year. Now is the time to think about how you can take your brick-and-mortar stores to a new level of efficiency, helping things run smoothly for employees and customers alike.
Within the next few years, AR, AI and IoT will revolutionize retail operations. The industry will adopt new applications to solve for the most pressing issues of our time, including merchandising, training and hygiene practices. By proactively transforming physical stores into intelligent digital environments, we can ensure the safety of customers and staff and position our businesses for growth.
---
Emil Alon is Founder and CEO of Resonai, an AR and AI company that is powering machines to understand the physical world. An accomplished entrepreneur, Alon also founded Pebbles Interfaces (acquired by Facebook), a VR/AR sensing platform that utilizes 3D sensing technology for human gesture recognition, and Collarity, a search technology company. Alon is the author of 18 patents in the field of search and 3D technology. He holds a Bachelor of Science in Physics from The Hebrew University in Jerusalem.