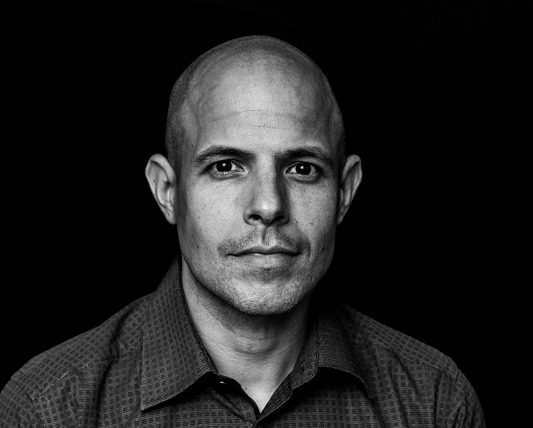 Last holiday season, my friend found herself in a bit of a gift-giving fiasco. A present her brother had purchased for her — a subscription to a "Tea of the Month" club — had failed to arrive by December 25, making her the proud recipient of a printed sales confirmation on Christmas morning.
Because her brother had ordered the gift from a third-party website, he needed to call two different customer service lines, speak to three different agents and give his order number at least as many times just to find out that her gift would be delivered sometime after Valentine's Day. The kicker? My friend doesn't even like tea.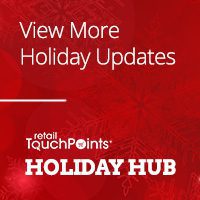 All joking aside, with this year's holiday season rapidly approaching, most retailers understand the importance of having a comprehensive and cohesive omnichannel strategy. Whether you're selling gourmet teas or the latest high-tech gadget, customers expect to skip from screen to store and back again seamlessly and effortlessly. But this, of course, is easier said than done.
In working with some of the world's most prominent retailers — from big-box chains to luxury brands — my team and I have identified a few best practices that may help organizations create a successful omnichannel strategy. Here we've compiled five key considerations that retailers should be aware of as they head into holiday shopping season.
1. Peak Readiness. Most of us know at least one procrastinator who puts off his or her holiday shopping until the last possible moment. They often arrive at a family gathering asking for a roll of Scotch tape and a handful of gift tags. They are the reason that we have the saying, "It's the thought that counts."
The same courtesy does not apply to retailers that are making enhancements to their customer experience. When it comes to a web site update or new in-store kiosks, your customer won't care about the thought behind them. They just want them to work.
To that end, if you're planning any new features or updates to existing channels, it is often best to complete the work by the end of August. This will allow a period of at least six weeks to test the technology and solve for issues before the start of the holiday shopping season.
When implementing a change, it's also important to be aware of how it could affect other aspects of the business. Can you ensure that a new platform won't create fragmentation? How are you working with content distribution managers? How will your shipping channels and in-store pickup be affected? Is your staff trained and engaged to support the changes?
When it comes to commerce systems, we still see retailers struggle every year with readiness. We have a comprehensive program for managing this successfully with our clients well before the start of the peak holiday season.
2. Incentivize staff. Most parents will admit to falling back on the line, "Santa is watching," a time or two each holiday season. Thus, there is something to be said for offering fair and clear incentives for associates. After all, the importance of an effective sales team cannot be underestimated. And with the number of channels sales associates need to work across increasing the complexity of their roles, it's more important than ever that they understand the overall goals of the organization, like credit for online sales in-store.
But perhaps what's even more critical during the peak holiday season is defining and implementing an organizational model across all channels that incentivizes positive behavior. While many organizations have made progress in this area, it remains a problem for others. Part of a good omnichannel strategy involves ensuring that staff understand what the organization's goals and priorities are, and how they can help to achieve them.
3. Pick up the phone. Or tablet. If you're anything like me, then you've probably shopped on a mobile phone. Or at least tried to.
Despite mobile being the leading growth channel for retail, the mobile experience is still not without its pitfalls. Many customers complain about poor navigation or cumbersome payment options. If you're lucky, users who have trouble on their phone will move to another channel, where they usually have to start the process from the beginning.
While many companies are dialing up their mobile experience, it's important to remember that "mobile first" doesn't mean "mobile only." Customers should be able to use mobile along with other channels seamlessly and effortlessly. This truly omnichannel experience will allow customers to move from mobile, to tablet, to in-store without ever having to answer the same question twice.
Unfortunately, when many retailers made their foray into mobile strategy they took what we consider "a Band-Aid approach." The channel was not integrated with the rest of the digital experience, leaving the customer with a disjointed experience. Now is the time to unite the digital experience across all channels.
4. Wow them. It's hardly a shock that very few people enjoy shopping. More and more, it comes down to experience, regardless of the channel. Those retailers that offer customers the best experience — the most seamless, effortless and engaging options — will win the holiday season.
Retailers can "wow" customers by providing new gifting options, including marketplaces to expand assortment to adjacencies and keep customers on their site instead of going to others.
Another route is e-gifting (send a gift notification but allow the customer to change to any equivalent item BEFORE shipping). Thus, the above mentioned tea recipient could have changed to something they perhaps preferred instead of tea.
Finally, one way to improve the customer experience is by adding to it. Whether they're opening your front door or a browser window, customers are expecting more than just the opportunity to buy. They want entertainment. They want information. They want community. Give them what they want. Retailers need to develop a case-by-case basis for how to create a "wow" moment on each channel.
5. Know what they want. Gift giving can be an agonizing process for even the most thoughtful person. So what if I told you that there was a way for retailers to guarantee that a gift would please the recipient? Well, there's not — but thanks to big data, we can at least get close.
Companies have an extraordinary amount of information at their disposal — through past purchasing behavior, social media activity, and even trends and patterns of similar customers. Retailers that use this data in an intelligent and thoughtful way have a huge opportunity to add value to the customer. Unfortunately, while many companies have this data, not all are primed to use it.
The world of big data — and smart data — presents an enormous opportunity to retailers. Those that figure out how to effectively use it first are sure to reap the rewards. Most important with big data is the fact that retailers need to have a solid level of granularity on their customers at this point, and so it may be more about what options the retailers can provide.
Finally, the holiday season is about crowds — and lots of customers. As such, this might present a perfect opportunity for retailers to leverage the increased store traffic to collect better data, drive more traffic to their digital channels with extending aisles and by incorporating more interactive elements. Analyzing all of the data gives the retailer a way to study a more comprehensive set of figures, and provides an occasion for retailers to "personalize" their interactions, so that they might be aware of at least one person who does not want a year's worth of tea!
---
Jem Ripley is Vice President, Retail Lead for SapientNitro's Retail practice for the Northeast, where he is responsible for driving key sector initiatives that include retail innovation, original research, talent development and strategies that guide retailers as they navigate uncertainty, compete globally and connect consumers to their brands in an increasingly always-on world. He also continues to advise senior management of the organization's leading retail clients.