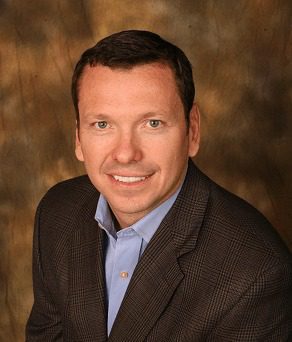 One of the inherent benefits of technology is speed. From business processes to our personal daily routines, the world operates in a blur. Inventory is shipped to stores in hours, products are ordered in minutes via mobile and items are delivered directly to shoppers' doorsteps.
As a result of such immediacy, a new consumer has emerged. Many click their way to purchases, with Forrester reporting that $300 billion of annual retail revenue is generated by e-Commerce. And yet, brick-and-mortar stores are where the bulk of buying still takes place. According to Forrester, more than 90% of the $3.2 trillion in annual retail revenue comes from physical stores.
It's clear, through the blurring of online and offline, that these two modes of buying no longer live in silos.
Today's shoppers research online ahead of time and are highly informed of price, product information and reviews. In fact, 73% of shoppers report that they research products online before entering a store. While this has led to fewer store visits in the past few years, brick-and-mortar retail sales remain steady. Why? Because digitally-influenced shoppers are primed and ready to buy. As a result, stores must rise to the occasion to meet shoppers' high expectations, whether it's through providing superior customer service, offering the ability to test new products or engaging customers with new technology.
As omnichannel drives a new retail landscape forward, with it comes a fresh set of best practices for retailers to remain competitive, keep up with shifts in consumer behavior and stay successful.
Best Practices For Retailers
Engage shoppers early to influence the path-to-purchase: The path-to-purchase starts long before a shopper enters a mall or physical store; shoppers must be engaged from the outset. This means that retailers need to create mobile and web experiences that inform, educate and increase demand. Retailers also should consider using mobile engagement to incentivize shoppers to enter their physical stores, to communicate and educate throughout the shopping visit, and to provide meaningful follow-up. Retailers can do this via their own mobile applications, through third party applications such as shopkick or by offering opt-in services such as in-store Wi-Fi.
Understand store performance in context of market trends: Constant digital innovation means that changes in shopper behavior are inevitable as consumers adapt to the latest and greatest retail features. As a result, retailers must ask themselves, "What is the new reality?" While metrics such as traffic play an important role in operations, retailers need to factor in everything that's going on in the marketplace to effectively run their stores. This includes measuring competitor promotions, understanding how weather affects sales, and identifying shopper demographics in a store's community, among many other components.
Industry leaders will consider trends in combination — not just as standalone stats — to determine how they influence and affect each other on a larger scale. This is done most effectively through data integration and analysis.
To keep all of these stats in focus, retailers must understand how market trends influence their stores' key drivers, including traffic, transaction size and conversion.
Understand shopper behavior; it's all about the customer experience!: Because shoppers have more choices than ever, retailers must provide a seamless customer experience both online and in-store. For example, retailers need to know what drives shoppers to an in-store purchase; is it access to a product expert? Complete inventory? Engaging displays or kiosks?

Once retailers understand what's resonating with their shoppers, they can leverage it across their brand, ensuring that a high quality experience carries across all channels.

Keep in mind, when a shopper is in the store, they're there for a reason. Make sure to sell them something! Retailers should leverage shopper traffic through a variety of conversion strategies; whether it's looking at the optimal shopper-to-associate ratio (STAR), staffing up for power hours or trying mobile POS devices to keep lines short.
Change management as an organization; it's as much about the culture as it is about data: Simply measuring traffic isn't enough. To influence conversion rates, retailers must analyze and take action on the data they collect.

With fewer people coming through the door but more coming ready to buy, successful retailers will pay attention to how they are influencing shopper behavior. A large apparel retailer with more than 1,000 stores recently used ShopperTrak's People Counting solution to better understand when shoppers were coming to their stores. As a result, the retailer reallocated its labor coverage to power hours and implemented a very effective change management program, holding everyone from regional directors to store managers accountable. This resulted in 3.2-point increase in conversion and a 14.8% increase in sales, despite declining traffic.

Then, once retailers ensure they're analyzing the correct data in their stores, they must create a results-focused culture that the entire company embraces.

This means showing value to store managers, incenting the right behavior and holding employees accountable for results. These strategies must be deployed throughout the corporate ladder, with operations and marketing working in tandem.
Don't tie your business to one technology: A bewildering array of new technologies is now available. When it comes to selecting the right tools, retailers must pay attention to long-term stability.

To build a measurement strategy with staying power, retailers should ensure their technology and analytics partners offer a wide variety of different technologies and are well versed in many different types of analytics. This means not jumping at what's sexy and new, but keeping long-term plans in mind.

Thoughtful research and planning ahead of implementation is also crucial if retailers want to ensure the technology works for their business. Retailers need to determine what they want to accomplish with a certain tool before moving to the testing and installation phase; this ensures the technology has a purpose and is being used efficiently to achieve a specific set of goals.
A Final Word
The lines between online and brick-and-mortar aren't blurring; they're disappearing. All channels must complement each other to create the best customer experience possible and work as one to deliver powerful results. Strong business analytics and data-driven retailing are at the core of this convergence, giving brands the insights they need to drive their businesses forward.
---
Kevin Kearnsis the Chief Revenue Officer at ShopperTrak, where he oversees global sales, professional services and marketing. He previously served as the Chief Sales Officer, and was responsible for leading global sales and engagement services. An accomplished senior executive and sales expert, Kearns is the author of Escaping The Price Driven Sale, published through McGraw Hill in 2007.