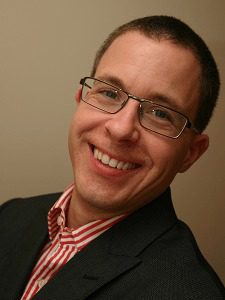 You can now buy laundry detergent with the touch of an Amazon Dash Button. You can order a designer dining room table on Pinterest with a Buy It button. You will be able to search for a t-shirt on Google and see an option to buy one of the results.
Tickets to see your favourite team advertised on Twitter will be instantly available with a click. Facebook and Shopify are experimenting with buy buttons, using them as calls-to-action for Facebook users.
By linking consumer profiles to products, the buy button is compelling to both consumers and retailers as it helps get towards the magical segment of one, but will it work? E-Commerce analytics form Jirafe says buy buttons will "greatly increase the 1.5% of web traffic now flowing from social to merchants."
Perhaps. Selling via social media is every retailer's dream, but few are prepared for an influx of orders and even fewer will be able to handle the payments. And social media/search sites may not be ready for all retailers either.
According to technology news site Re/Code: "Among the challenges these Goliaths face is integrating inventory and payments systems from retailers big and small that have little experience selling stuff outside of their own storefronts."
From large department and chain stores to tiny independent boutiques, most retailers are used to managing inventory in their own environment. Having a sales presence online is new enough for many to manage inventory-wise; the possibility of a run on stock thanks to a "buy me" campaign could completely flummox the unprepared retailer.
Smart retailers, particularly those leveraging smart technology to provide visibility of real-time inventory would have the advantage here — but research from RSR Research shows that while 93% of retailers understand the value of this type of visibility, only 45% believe they have a lot of visibility.
That is just part of the issue; retailers are already experiencing difficulties in collecting and analyzing the Big Data that arises from their operations. According to a study by Vanson Bourne, real-time analysis of data is a distant dream as 84% of retailers surveyed said that their operational processes take too long.
Payments are another hot button issue, so to speak. When a customer hits the buy button, something has to happen to trigger a secure, frictionless payment. In other words, "buy" has to be integrated with "pay."
Despite the issues that face retailers, there are some interesting applications that could come out of the buy button trend. Take the Pinterest button, for example. If a particular fashion "look" has items from multiple retailers, one day a buy button could have the items collected together and sent to your home to re-create that look for yourself. The UK's Daily Mail already has a "buy now" button on certain celebrity pages, where readers can get "the look" of what a star is wearing.
Today a buy button looks like a great idea, and the ones that are already working appear seamless. But retailers are like swans on a lake, they look like they are serenely gliding along but in actuality their feet are paddling like crazy under the surface. Buy buttons open a new channel which means retailers need to paddle even faster.
There are great expectations from both retailers and consumers, so strategic technology investment is needed to ensure real-time inventory situations are understood, and the complex processes involved in new channels are orchestrated correctly to ensure customer promises are kept.
---
Oliver Guy is Retail Industry Director at Software AG. Oliver is tasked with helping Retailers understand how Software AG's solutions can help grow sales and drive efficiency as the industry transforms. With over 12 years focused on Retail Oliver has worked with major global retailers such as Edcon, John Lewis, Ahold, Dixons, Metro, Best Buy, Morrisons, ICA, Panda, Vodafone, O2 and Boots improve their business through the use of innovative technology solutions.