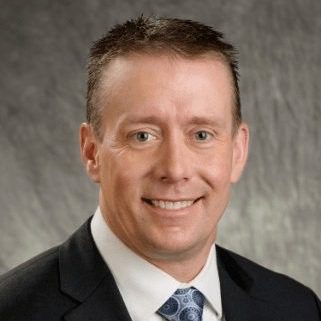 Subscription-based business models are penetrating every facet of our daily lives, and altering consumers' shopping habits with major players, like Netflix and Amazon, leading the charge.
Consequently, 80% of companies today are noticing a modification in how customers access and pay for goods, while 50% are working to better fit the needs of shoppers by adjusting pricing models. However, before jumping on the subscription bandwagon by slapping a low monthly price on a commercial service, understand how this trend is shaping the industry and what can be anticipated in the future.
1. Attracts Modern-Day Customers
Subscription billing company Zuora estimates that 15 million companies in the U.S. and Europe are already using or could embrace a subscription model. This dramatic rise is unswervingly correlated to the innumerable advantages exhibited by subscription-based businesses that methodically fit closely among shoppers in today's post-recession, tech-driven world. By eliminating large, upfront costs, it enables consumers to experiment with a wide range of offerings without the financial responsibility.
Netflix, which has subjugated the video on-demand marketplace, is just one subscription-based company that illustrates why the value proposition is desirable worldwide. In addition to being extremely cost-effective, it also boasts the capabilities to personalize a customer's usage and disposes of agitated cancellation systems. It is to be expected that this upward trend in subscriptions could move into new sectors, potentially putting an end to ownership collectively.
2. Heightens Customer Value
Customer relationships are invaluable in today's businesses. With consumers consistently seeing more value through the experience than a product, business models are adapting by being more flexible to appease demands. Auspiciously, the subscription economy has consistently focused on the experience of value and not the value derived from the customer, allowing for stable processes to be maintained and nurtured in the marketplace.
Offerings such as intuitive e-Commerce channels, flexible shipping schedules and robust communication activity are just a small sampling of precedents that ultimately contribute to happy and more loyal customers. As more subscription-based businesses penetrate the marketplace, the craving for affirmative experiences across all customer touch points will only intensify, and establish a new baseline shoppers will expect all brands to adhere.
3. Impacts Revenue Streams
While this new sector of commerce is fluently turning one-time shoppers into brand loyalists, it is also allowing companies to better methodize and allocate resources more cost-effectively. This is due to its capability to inaugurate a steady stream of evangelists who subsidize reliably.
Subscription models typically are based on a fixed payment for a specific period, allowing businesses to predict revenue through recurring sales. Furthermore, it allows a company's worth to multiply vastly in comparison with businesses without a substantial revenue flow, making it one of the most compelling factors in the company valuation. Revenue predictability in the marketplace also means expenses can be managed more precisely, allowing infrastructures to be managed more resourcefully and without friction.
4. Pressure For Brands To Adapt
Instead of ownership, customers want access, with 80% of today's consumers demanding new consumption models. However, fostering these dynamic business alterations requires more than incorporating a "subscribe" button to the checkout process. The transformation brings organizational change that affects all lines of business, including product development, marketing, finance and sales. First, determine if the changeover is appropriate for the business structure, as well as evaluate if the product is something remarkably worthwhile that customers would demand replenishments for on an ongoing basis. If so, undergo a marketplace analysis to ensure sustainability.
Furthermore, successful subscription companies add value outside of the solution itself to provide better opportunities for custom acquisition and retention. Finally, remain profitable by keeping costs low for customer acquisition and retention, while also managing the automated processes that are satisfactory to customers. These will all contribute to a justifiable recurring-revenue business
---
Mike Bornhorst is the CEO of DirectBuy, where for over three years he has been transforming the savings club's member experience to enhance lifestyles through savings, selection and service. As a trusted and decisive leader, Bornhorst's years of executive leadership have centered around the establishment of sustainable growth opportunities and operational excellence.