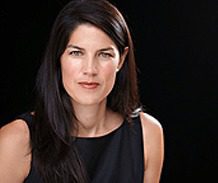 Quick quiz: which of these retail locations will drive more sales? At Ernie's Emporium, shoppers have to look long and hard to find an associate for help with a question or a size — and when they finally do, the answers they get are vague, impersonal, and often inaccurate. At Beth's Boutique, customers are greeted warmly at the door, then left alone as they browse — until the moment they're ready for assistance, when the associate returns to guide them smoothly through their final selection and checkout.
Okay, so it wasn't a very hard quiz. But you'd be surprised how often retailers create virtual stores that more closely resemble the Ernie's experience. That's one of the main reasons that e-Commerce conversion rates remain frustratingly low, even as consumers flock in ever-rising numbers to web and mobile storefronts.
According to PwC, 54% of customers buy products online weekly or monthly, and consumer e-Commerce sales grew an average of 15.9% in 2015, far outpacing brick-and-mortar growth. While brick-and-mortar stores drive conversions at a robust 20% to 30%, though, e-Commerce rates have stalled at an anemic 3% on desktop and only 1% on mobile.
If you had a physical storefront where unhelpful associates were killing sales, you'd be there in a flash to change a few attitudes and make sure you had the right staff in the right places. The same principle applies online.
While some retailers continue to see the goal of e-Commerce as reducing costs by avoiding actual customer interactions, your virtual store isn't doing you any good if it's not moving product. Your investment in a better e-Commerce experience will be repaid quickly through online conversions closer to your brick-and-mortar rates — and even more importantly, you'll build a more effective outlet in the fast-growing sales channel that's redefining the way people shop today.
Here are four ways you can provide the kind of virtual shopping experience that drives sales and brings customers back for more:
1. Greet Customers As They Arrive
This is a simple but powerful way to build engagement right from the beginning. Your home or landing page should include a friendly welcome and a design that makes it simple for people to begin browsing the items they're most interested in. As much as 98% of mobile traffic never makes it past the first page of an e-Commerce site, often due to unclear navigation. A moment of personal attention — provided at no additional cost to you — can be the first step to a successful visit.
2. Help People Find What They're Looking For
You already know the struggle points that your customers can encounter. They need help finding a shirt in the right size, or the headphones they want seem to be out of stock, or they have a question about the interest rate on a line of credit. Sure, you've got a Customer Service page with an 800 number on your site, but be realistic — how many customers really feel like getting on the phone? Isn't it much more likely they'll bounce to the nearest competitor's site and hope for better luck?
Instead of expecting customers to place a call, or to send an email with no idea when a reply might come, offer proactive assistance right in their current context. This doesn't have to involve a live agent — it can be triggered automatically and intelligently. You've already got plenty of data to understand the nature of the customer's issue — their previous purchases, the pages they've visited in the current session and the time they've spent on each, the links they've clicked and the ones they've backed out of, and so on. Use that information to offer proactive assistance with a popup sizing chart or a short explainer video.
If it's an inventory issue, make it easy for them to tap into the inventory on your retail shelves by telling them where they can find what they're looking for today, or make that fulfillment happen on the back end so they can complete the transaction from your site. Fundamentally, show the customer you really care about their needs, and are doing everything you can to provide satisfaction. That's the kind of experience that drives loyalty and repeat business.
3. Take Cues From Shoppers' Behavior
As you offer that proactive assistance, make sure you're not becoming the digital version of that pesky salesperson we all dread. The wrong kind of help — wrong time, wrong information, wrong amount — can be just as annoying as no help at all. To avoid interrupting a productive shopping session, provide the right help in the right way.
In a retail store, you can use visual cues and eye contact to identify customers who are ready for assistance, and their location gives you an idea of what kind of help they might need. Online, you've got all that data we talked about in the previous point, and you also know the most common paths followed by your successful shoppers. When it becomes clear that someone is stuck — they're spending too long on a page without clicking anything, or following a circuitous path that isn't leading anywhere — that's the right time to help them get un-stuck. Offer suggestions for what they might be looking for or where they might be trying to go, or open a chat window for live answers within their current context.
The same data can help you provide a more personal experience for return shoppers. Why not greet your best customers with an acknowledgement of their most recent purchase — "We hope you're enjoying that massage chair" — or an offer of a refill or a complementary product?
4. Make It Easy To Check Out
Is anything sadder than an abandoned shopping cart next to a checkout line? Don't let a payment issue stop a transaction in its tracks. Make it as easy as possible to check out on whatever device people use. Reduce the number of steps, forms and pages people have to make it through. Take advantage of mobile payment technologies like stored cards and one-click checkout. If the coupon code or PIN they're using isn't working, offer another code that's guaranteed to work so you don't lose the sale entirely. You've made it this far — the cart is full, the wallet is out. In the retail world, a friendly associate will swipe or tap your card for you if you're having trouble. Make your virtual experience just as helpful.
Your virtual store will only grow in its importance to your business as retail continues its move online. By designing your e-Commerce customer experience around the same guiding principles that drive your brick-and-mortar sales, you can make it every bit as successful.
---
Tara Sporrer is VP Marketing at Moxie. She brings over 15 years of business experience as a customer operations and marketing professional in the enterprise software industry. In her role with Moxie, Sporrer is responsible for delivering corporate communications and marketing programs to positively impact the company's market presence, revenue achievement, and profitability. Prior to joining Moxie, Sporrer served as Director of Worldwide Customer Operations, Alliance Management, and Web Marketing at Talisma Corporation. Before that, she was responsible for Customer and Sales Operations at eAssist Global Solutions. Additionally, she managed several key retail accounts including Deal Time, Esprit, and Estee Lauder as Account Director of Web marketing companies Epidemic Marketing and Double-Click. Follow Tara at @Go_Moxie @TaraSporrer.