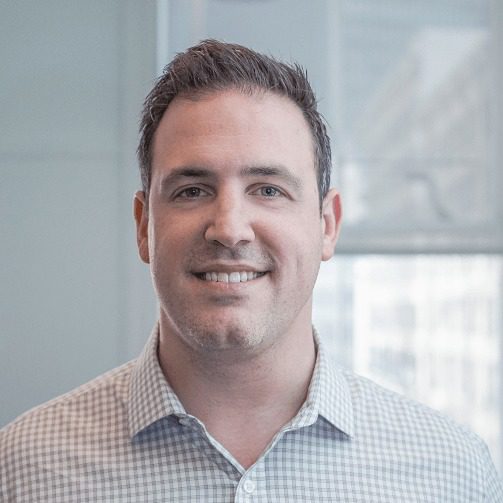 Social media has forever changed the way we interact with one another, as well as the way retailers interact with their customers. Through social networks, customers have the ability to both benefit and harm brands more than ever — all within 140 characters or less (or well, 10,000 characters or less).
While this presents a living forum for customers to interact with a brand, it also allows for unscripted statements and real-time feedback. Today's consumers have no problem sharing frustrations when it comes to shoddy service, lack of inventory, or terrible return policies.
With numerous digital outlets available for customers to express their positive and negative experiences, many retailers have plans in place to manage negative online customer reviews. But what if you could intercept and thwart someone from writing a negative review altogether, before any damage was done to your brand? Through a combination of location data and social media insights, retailers can do just that by enhancing customer interactions and providing a level of service that can circumvent the all-too-common bad review.
Here are a few steps retailers can take to prevent bad reviews:
1. Leverage Location Data As A Filter
Location-based consumer engagement (tracking where and when customers are in a retail location) is one of the best ways for retailers to identify issues with their customers before they bubble up and become fodder for a bad review. With location data, retail brands can cut through noisy social media environments and identify customers who feel they have been mistreated or are unhappy with their service. And more importantly, using location data combined with real-time follow-up, retailers can immediately correct customer service problems before any damage is done to their brand.
An added bonus is that using location data also allows retailers to identify influencers in real time. We all know that influencers can cause a domino effect on social media, so courting influencers and keeping them happy can also prevent a "bandwagon" of negative opinions.
Today's customers continually expect higher levels of convenience and service, and location data provides another avenue to enhance their overall experience. In fact, retailers failing to leverage location data and social media insights for customer support to mitigate bad customer experiences could see a huge hit to their bottom line. According to a Temkin Group report, a slight improvement to the customer experience at a $1 billion company can produce an additional $262 million to $272 million in revenues over three years.
2. Personalize Interactions In Real Time
Retailers can do a lot to ensure that the first impulse of a customer is NOT to write a negative online review by personalizing customer interactions in real time. By leveraging social media, brands can personalize how and when they engage with customers through publicly available profiles. By leveraging real-time social media analysis, retailers can identify a customer's interests and act quickly to offer them the products and services they want when they want them.
It goes without saying that this type of personalized interaction can insulate against negative online reviews. In addition, by further analyzing this data, retailers can identify trends for future real-time engagement with their customers. Admittedly, it is a major push from a business perspective (60% of marketers find it difficult to personalize content in real time), but retailers who successfully do so are setting themselves up for future success — especially with younger customers. Almost two-thirds of Millennials claim they stay updated on brands through social networks, and 51% say social opinions influence their purchasing decisions.
3. Surprise and Delight Your Customers
With a heavy emphasis on personalization and interacting with customers at the best time and place, retailers can further avoid bad reviews through surprise-and-delight tactics. Through social media analysis, retailers can tailor special offers to fit a customer's exact profile. This not only bolsters a strong strategy for mitigating negative interactions and reviews, it can provide the impetus for unexpected positive online reviews. If you surprise your customers with great targeted offers or opportunities, they, in turn, might surprise you with a glowing review.
4. Keep Your Ear To The Ground To Keep Customers Happy
Retail marketers who capitalize on the marriage of location data and social insights will be better positioned to alleviate any negative customer experiences, improve brand loyalty, and enhance overall customer engagement. As brand interactions continue to evolve, retailers need to continue to use all the tools at their disposal to better understand their customers' likes and dislikes. By leveraging technology and social engagement, retailers will have a deeper understanding of what customers need and can quickly act to meet those needs.
---
Tony Longo is the co-founder and CEO of Ground Signal, a location-based technology platform that gives brands the power to understand and reach local audiences and individual influencers anywhere in the world. Ground Signal fosters innovation and empowers users' ability to extract valuable data and insights. Reach out to Tony and share your ideas via LinkedIn or Twitter.