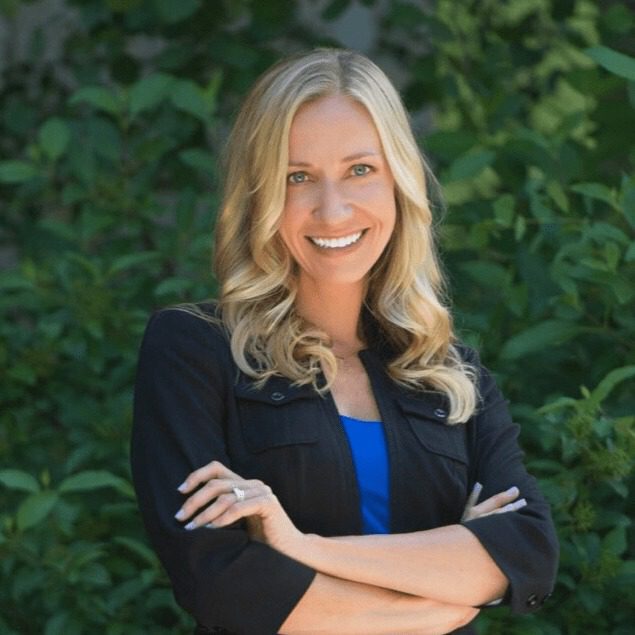 "To the best ladies' night ever! Thanks MatchesFashion!" The six women raised their champagne flutes on the garden rooftop and took a quick selfie, before proceeding into the SoHo loft in NYC to shop for $3,000 Chloe dresses and get their hands on the season's hottest Aquazzura pon pon sandals. The line defining their shopping excursion versus their social outing had completely blurred, but what was evident was they were having a memorable (and brag-worthy) experience at the exclusive MatchesFashion Residency.
It is a concept brands have been attempting to get right with sports and entertainment marketing for years: becoming completely entwined in a consumer's experience and elevating the impression of their brand, and customer spending, in the process. But in the past, that touchpoint occurred in the front row at Madison Square Garden or courtside at the AT&T Center. In order to attract and create loyalty with millennial shoppers, retailers are now flipping this concept on its head and bringing the experience directly to their customers. There are plenty of definitions out there of Experiential Retail, ranging from virtual reality to store layouts, pop-up shops to in-store cafes. But for those retailers who are truly getting it right, I'd define it as this: blending the act of shopping with the art of experience, and using data to simultaneously understand and create a sense of delight for their customers.
Social Shopping
Millennials make up about 25% of the U.S. workforce and spend about $200 billion a year, according to a recent Intelligence Group study. By 2020, their annual spending will have doubled. This $400 billion a year in spending will look quite different, as millennials recast the expectations of what it means to shop.
Arthur Martinez, Abercrombie & Fitch chairman, was recently quoted in Business Insider saying of millennials, "A greater share of their money is going to, I'd say, two things. Number one is technology: iPhones, iPads, iWatch, whatever it might be. And the other thing is — I'd call it experiences: dining out with friends."
Millennial shoppers are more social than any generation before them, both online and offline. Women between 18 and 34 consider shopping to be a social activity, shopping twice as often with friends or family as non-millennial women, according to research by Jeff Fromm, president of FutureCast. She may not be willing to spend money on a handbag covered in logos, but she adores sipping a latte with a friend on a shopping outing, glancing over to see her crush enjoying a concert beside her and grabbing a last-minute flight to join her girlfriends on a weekend getaway. And rest assured, she will be posting all of these #YOLO moments on Instagram and Snapchat.
In speaking with Ron Offir, Founder and CEO of Offir Consulting and retail trailblazer who most recently served in executive roles at Michael Kors and The Jones Group, he offered further clarity on the "experiences over things" social trend. He said, "Instagram-worthy moments are so important. When you brag about what you bought, you don't get likes. When you talk about who you are shopping or having coffee with, it increases those likes."
In order to create these crave-worthy moments, Adam Silverman, former Forrester principal analyst and new SVP of Marketing for experiential retail startup Theatro, says retailers must 'bring back the joy of shopping.' He tells me, "Purchasing of goods, especially luxury goods, was historically seen as the ultimate manifestation of buying power. As retail organizations have made shopping nearly immediate, and in some cases ongoing (such as Amazon Subscribe and Save), the notion of shopping has moved from an experience to a simple task. Although this makes acquiring the latest gadget or week's supply of groceries much easier, it has created a void of experience in the shopping process. Retailers must bring back some of the joy of shopping, or risk becoming a commodity that can be easily replaced with a click on a competitor's website. In order to win back the experiential share of wallet, retailers will need to develop new offerings (products, services, even business models) that go beyond replenishing an empty ketchup bottle."
Authentic Experiences
Leandra Medine, author, taste-maker and founder of fashion blog Man Repeller spoke to a group of VIP customers at the MatchesFashion New York residency event putting into words the exact challenge retailers are facing with the millennial generation, "We are violently averse to inauthenticity."
Offir points to the intersection of dining and shopping as one way in which retailers are creating this authentic experience. "What we are seeing is that people crave places to congregate. They don't necessarily see going to the mall as an activity that they enjoy, but they still want a place to congregate. Cafés, restaurants and coffee shops have become that moment. And the best retailers are weaving it in naturally to the experience they are creating for their shoppers."
Indeed, Urban Outfitters has opened coffee shops and even pizza cafes inside some of their stores, and the brand's Terrain Garden Café, housed inside an upscale garden supply store in Westport, Connecticut, is one of the hottest table reservations in town. Macy's New York Flagship recently began offering upscale food and cocktails, as well as a place the brand hopes shoppers will congregate, and Saks Fifth Avenue recently opened its terrace at the flagship NYC store to the public with a pop-up extension of the retailer's Café SFA.
Data-Driven Customer Understanding
At the heart of this new experience-driven reality is the retailers' understanding that there is no "millennial shopper." There are numerous consumer sub-segments made up of fiercely independent individuals who are not only setting the new shopping trends but are heavily influencing the generation before them and after them. In order to build authentic relationships with these individuals, retailers must embrace at all levels of the organization that data holds the key to unlock the millennials' hearts and wallets.
Having the ability to access, sync and take immediate action on customer data across channels is vital for retailers to be able to anticipate the products, experiences and type of communication their customers desire.
"That is the level that today's consumer expects," says Fromm. "You should know who I am, why I'm here and inform, engage or inspire me."
Retailers who are edging towards creating this data-focused, fast-acting, customer-first approach are those who have taken some key steps, such as:
Syncing data across channels (merchandising, marketing, inventory and returns, as well as digital and physical stores) to understand who their most loyal and profitable customers truly are, what motivates them and how to predict their needs all while selling at full price;

Shifting their loyalty programs to not be solely frequency-based, but to have unique benefits that feel truly valuable and create a positive, emotional reaction (joy, excitement) in the customer;

Looking at personalization in a holistic sense – What is the customer's personalized experience from first touch (marketing engagement, store associate or the flagship store that is the digital experience) to final interaction (shopping bag in-hand, box opened on the dining room table, experience with returns)?
Great retailers who will form long-term relationships with millennial shoppers are those who are expanding their viewpoint beyond Amazon and their competitors to determine what will genuinely motivate their customers. Rather than getting stuck in the free-shipping, discounting addiction retail spiral, they are looking to their customers' data and behavior to formulate strategy. From Sephora's Tinder-like "swipe-it, shop it" mobile campaign to Cole Haan offering Uber delivery of their hottest new styles, to Ralph Lauren taking the stress out of the dressing room with virtual mirrors acting as assistants and stylists all-in-one, the opportunity has never been greater to enable social shopping, create authentic brand experiences and leverage data to bring science to the art of millennial shopping.
---
After spending 18 years building some of the world's most notable brands, Sarah Engel joined DynamicAction, where she serves as the Senior Vice President of Global Marketing. As the brand guide and chief storyteller for the Silicon Valley-based retail technology leader, she heads up marketing strategy, content marketing, digital, lead generation and communications.
Sarah previously served on the executive team and led marketing for a leading private digital marketing agency, Range Online Media, to the point of acquisition. She then took the reins on all marketing for the parent company iProspect. Prior to DynamicAction, Sarah was the founder of Elegant Disruption, Inc., a boutique strategic marketing and communications firm. A regular voice for technology innovation and female executives in the industry, she has been featured in publications ranging from Women's Wear Daily to Forbes and was on the founding board of SLC |SEM (Salt Lake City digital marketing association).