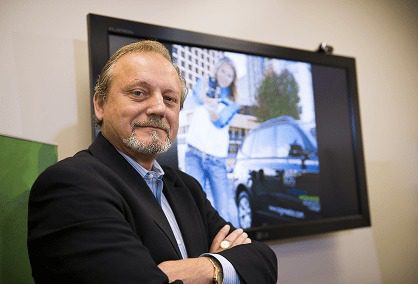 As the Millennial generation moves out of budget-constrained youth into their higher earning years, their buying prominence will change, but not at the expense of how they interact with the market. This is a culturally savvy demographic that is not as easily motivated as prior generations. Today, traditional marketing is being replaced by newer, more relevant methods, and companies that want to stay ahead of the curve will need to change with the times.
Spam To Smartphones Will Be Replaced By Proximity Marketing
Text message-based advertising will begin to fall off in effectiveness since Millennials are quicker to dismiss SMS ads as spam. This has produced interest in close range proximity marketing, either as an application-based system like iBeacons or through a no-app-required, direct-to-smartphone system like iSIGN Media's Smart Antenna. Proximity makes a difference in how marketing messages are perceived. For example, Millennials would likely dismiss an SMS ad for sunglasses from a seller half a country away as spam, whereas they would perceive an ad for the same product available in their immediate vicinity as a modern twist on traditional store signage.
This is the power of proximity marketing — not only is it perceived differently by the recipient, but it makes getting a relevant message to shoppers while they are close enough to act on it possible, which can significantly elevate sales. Successfully marketing to millennials means delivering relevant offers when they are close enough to participate — and in a format that they'll accept.
The Need For Apps Is An Obstacle
iBeacons are very inexpensive, battery-operated transponders that alert the correct smartphone app to their presence. For merchants that use iBeacons, this means that if the Millennial shopper is within 150 feet, the store's app could be triggered to present an ad. However, there are serious drawbacks to an iBeacon strategy. It can't work without an app, meaning the user would need tens to hundreds of different apps if they want to receive proximity offers at all the stores where they shop.
This requirement for multiple apps also violates the Millennial's practical sensibility. As far back as January 2014, marketing consultant Rich Meyer noted that 75% of mobile apps are deleted within three weeks of being downloaded. The latest research from Catalyst shows that the rate of app usage on smartphones dropped — 26% in 2015, and monthly downloads of apps cratered, dropping 52% —while the rate of apps being purged jumped by more than 29%.
At this point, 46% of apps are quickly trashed, making apps the key obstacle to an iBeacon strategy. Retailers either need to use a generic app that does not create the rich experience Millennials crave and thereby risk getting deleted quickly, or invest in developing and maintaining customized apps for iOS, Android and Windows that will keep shoppers from deleting it. Using a no-app-required approach multiplies the audience by several orders of magnitude.
Privacy Is Key
Millennials are not averse to signing up for loyalty programs in exchange for clear, valuable benefits, but asking them to surrender personal data and credit card details to an app store just to download a store's free app is a non-starter. This process is required for iBeacons to work, making the gathering of personal data combined with iBeacons' ability to "track" the user a serious objection for Millennial shoppers. Even an app that reads QR codes can easily gather details about shoppers that can then be tied back to their identity, which can make potential customers reluctant to download it. A direct-to-smartphone system maintains user privacy since it does not need an app and does not require personal data just to use the service.
These are a few examples of how the common methods of advertising and customer engagement have become outdated. Being in tune with the new shoppers' "terms of engagement" is the only way to ensure that marketing efforts stay relevant to the changing customer base.
---
Alex Romanov is CEO of iSIGN Media, a North American multiplatform advertising solutions company that utilizes Bluetooth, Mobile, Wi-Fi and Location-Aware technologies to deliver rich media, permission-based messages to engage consumers more deeply and cost-effectively.