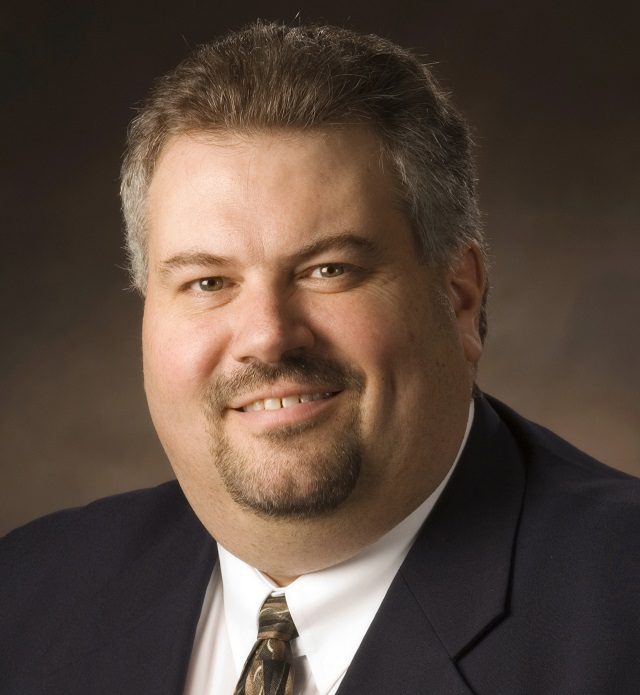 Retailers worldwide are focusing on omnichannel strategies to provide a seamless shopping experience across in-store and online channels. They are also implementing cross-channel fulfillment strategies such as ship-to-store and in-store pickup to further gain an advantage against online-only retailers.
These strategies are paying dividends. Nearly 50% of retailers surveyed by Forrester Research reported an increase in online revenue after enabling ship-from-store fulfillment, while 41% saw an increase in in-store revenue after enabling enterprise-wide inventory visibility on their web site.
To maintain this momentum, store employees must understand the programs and policies for supporting an omnichannel experience. This understanding requires new technology for training and communicating that is timely, trackable, and easy to use for store employees.
Engagement Reduces Churn And Saves Money
Employee engagement is more than just a by-product of training. It is the emotional commitment employees make to the organization's goals. In his book, Employee Engagement for Everyone: 4 Keys to Happiness and Fulfillment at Work, author Kevin Kruse points out the following:
"When employees care — when they are engaged — they use discretionary effort. In other words, they are willing to go the extra mile."
For example, engaged employees ensure that a customer returning an item bought online is received with a smile, shown options to replace the returned items, and provided great customer service. They offer the ship-to-store customer an option to view additional accessories or services that will enhance their purchase and increase store revenue. This engagement creates a sense of pride and a shared vision of success within the store employees.
Replacing an employee has real cost impact. A $10 per hour store associate can cost $3,000 to replace according to industry statistics. In an industry with a greater than 50% turnover annually, this adds up.
Engaged employees are far less likely to change jobs if they are contributing, participating, and feeling appreciated. This also helps reduce churn by creating a positive work environment for co-workers.
Where We Fall Down Is In The Communications
But engagement requires communication. Seven in 10 employees say they would rather work in a small-to-mid size company because the communications and collaboration are better. They feel more connected to the company leadership.
In fact, 64% of workers say that communication bottlenecks negatively affect productivity. For example, not knowing how to handle the return of an online purchase will create a negative situation for both the customer and employee. And the biggest problem is not misinformation, but rather what is not communicated. Nearly 40% of associates hear about new programs after they are launched because the information is not readily available, and they don't know where to look.
Using digital media can speed up the process and improve the results. Traditional communication is top to bottom and usually stays within silos of groups, teams or divisions. There is little in the way of idea sharing and cross-functional knowledge sharing.
In the new omnichannel world, retailers need to provide information in a continuous stream that employees can consume using the most appropriate method and devices for their situation. Content needs to be created with the goal of sharing; having something go "viral" is a good thing. In particular, employees sharing information with their peers builds teamwork and leads to enhanced customer care.
The information also needs to be informative rather than authoritative. It should lay out the vision and show how a certain program, policy or procedure will make the employee and the store more successful. Store managers, department leaders and employee peers should be comfortable spreading the word broadly. Creating a culture where employees expect timely and concise information, and where they are comfortable sharing and contributing to the message, inevitably will increase the success of the organization.
Entertainment Versus Education
Walt Disney said "I would rather entertain and hope that people learned something than educate people and hope they were entertained." Content doesn't need to be silly, but it should possess an entertainment or engagement factor that will draw the viewer into the message and have a greater impact. Some call it "edutainment."
There are many factors to consider when planning the education message. Here are just a few keys to creating successful messaging:
Keep the content short and available in "bite size" chunks. If creating a video, keep it under seven minutes (under five is even better). If creating a static visual, make sure the viewer gets the primary message within the first two-three seconds of viewing.
Don't be afraid to inject humor — everyone enjoys an appropriate amount of lightheartedness and it will make your message more memorable. Don't let the humor overshadow the message.
When displaying the message (video or static) for multiple days or weeks, consider having alternate versions of the content so that viewers see something fresh or changing. This will increase the likelihood of multiple views and improved retention.
Creating engaging content does not necessarily require large production budgets and external agency support. With today's common tools (e.g. smartphone, tablets and standard PC software) employees and managers have the ability to create visually engaging messages on their own.
Cutting-edge retailers are even using grassroots, user-contributed content from employees and customers to enhance their content pool. Creating contests and encouraging submission of employee-created content can create an engaging message, using "real" people to help make the point. This further reduces the costs and greatly enhances the appeal of the content.
As retailers expand programs and in-store services to build an omnichannel experience for consumers, do not forget to inform, educate, and motivate the face of the company — the front line employees.
Organize the messages so they can be delivered consistently and timely. Create content that is intrinsically sharable among employees, with the goal of providing information, not commandments. Encourage employees to submit content using their smartphones or other handheld devices. Develop an ongoing engagement between the employee and the company to reap the benefits of commitment and loyalty from highly motivated and talented workers.
Employees won't easily leave a company where they feel involved, appreciated and supported. Get the in-store teams involved and they will feel part of the greater organization and be less likely to change jobs randomly. When they hear from senior leaders on a regular basis, they develop a sense of pride and a connection. They will work more effectively for a leader they feel connected with, rather than a disconnected faceless name on an email message or posted letter. Let them see the passion and the vision and they will join the quest to grow the business.
Provide regular updates with information about new programs, tools and processes. Make sure they know before the consumer knows and they will be more confident and effective in their job. This employee confidence will result in improved customer service and satisfaction scores. Improved customer satisfaction will result in more recommendations and higher volume of business.
Employee engagement is critical in today's fast paced retail environment. It will help increase revenue, reduce costs and improve the customer experience.
---
Mike Tippets is Vice President, Hughes Media Group, Hughes Network Systems and can be reached at mike.tippets@hughes.com.