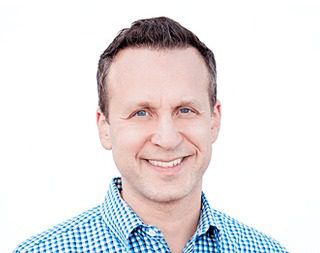 In this digital age, consumers are increasingly turning to mobile technologies to engage with brands and accept timely offers. As new and old methodologies meet, the couponing world has seen a renaissance of innovation, allowing brands to attract fans with highly personalized discounts. From surprise and delight tactics centered on customer acquisition to coalition deals and electronic rebates, these are not your grandma's coupons.
While older generations fondly remember clipping coupons from Sunday fliers, 34% of U.S. mobile users always use devices to search for deals prior to shopping, especially ahead of the back-to-school and holiday seasons. For travel, retail, restaurant or CPG marketers, there's no shortage of ways to enhance their couponing game and reward fans with relevant offers. Here are some of our favorite ways to get in on the action.
The Rise Of Smart Couponing
What's better than getting a discount at your favorite store or a product you've had your eye on? Getting a discount hyper-targeted to your preferences. At the first wave of digital couponing, many brands got in the habit of offering customers frequent, blanket offers of discounts off purchases. Due to the recurring nature of these coupons, shoppers often hold off on buying products at full price, knowing the next "flash sale" was just around the corner.
Smart couponing introduces a more strategic means of discounting, granting offers based on customers' regional locations, what's in their individual baskets and the time of their visit. If a Miami-based shopper is historically careful with her skin, purchasing ample scrubs and moisturizers, she may be presented with a coupon for $5 off sunblock during an early morning visit.
By leveraging real-time consumer data to inform a print coupon, smart couponing successfully blends new and old marketing tactics to engage with consumers in a meaningful way. POS systems like ones from Verifone take things a step further, integrating with digital signage to provide shoppers with real-time offers based on regional purchase trends — like sunscreen on a sunny day.
Based on shopper trends, brands could also use POS systems to match specific items together. If this same store notices that the customer often buys soda preparing for a day in the sun, they may offer a special combo discount upon checkout. With 45% of shoppers favoring in-store mobile couponing from their favorite brands, these hyper-local, personalized deals address consumer preferences while providing them with greater value.
Coalition Loyalty & Electronic Rebates
Coalition loyalty programs and electronic rebates have also taken center stage in recent years, encouraging shoppers to adopt specific shopping habits to qualify for offers. Coalition loyalty offers incentives to customers of two or more businesses, allowing consumers to collect currency across brands. For example, with Plenti, consumers can get points for buying gas at Mobile/Exxon, shopping at Macy's and buying cosmetics at Rite Aid.
Electronic rebates give customers money back once they register for an offer. Through rebate programs online or via mobile apps, a customer may get two dollars off when he purchases a six-pack of Anheuser Busch and Doritos together at participating retailers. Upon checkout, participants would be asked to validate with proof of purchase and then receive the cash rebate back on their digital account.
If a customer is in the market for a new pair of sneakers, instead of going directly to a retailer, they can register with rebate websites like eBates to score cash-back deals across various brands, including airlines and travel sites. Depending on the brand, deals can also include extra credit card rewards, supplementary discounts and free shipping, offerings that are especially attractive during peak shopping seasons. Money garnered from rebates can be received via PayPal or in the form of gift cards, delighting customers while simultaneously exposing them to relevant offers.
The Move To Mobile Wallet
Mobile wallets have drastically streamlined how consumers interact with coupons, with 82% of smartphone users finding digital coupons more convenient than print offers. Mobile wallets are utilized by 32% of smartphone users and adoption is only on the rise — by 2017, more than 9 in 10 coupon users will redeem a coupon or code via his or her mobile device.
Though mobile coupons have traditionally been shared via email or mobile web, offers are difficult to find once a consumer closes the page. Mobile wallets like Apple Pay and Android Pay give shoppers a safe place to store coupons, while opening a direct communication channel for brands to update the offer, send timely reminders and alert users when they're in proximity of a brick-and-mortar store.
The more personalized a coupon is, the better — 94% of mobile wallet users are likely to save personalized offers. Not only is this a massive benefit for consumers, but in leveraging offers, brands are granted valuable insights about users, helping them build more complete shopper profiles in time for the holiday shopping season — and devise more meaningful discounts down the line.
Looking Ahead
Despite these innovations, couponing still has room for improvement. The next few years will reduce friction throughout the mobile and in-store journey and grant consumers access to offers that are even more tailored to their location, purchasing habits and personal preferences. Mobile wallets have seamlessly integrated with beacons and geofencing to create more timely, accessible offers while the emergence of Streak Couponing, which offers customers a discount of increased value each time they make a purchase in a set time span, incentivizes repeat visits to stores. Though we've come a long way from in-store printers and weekly fliers, coupons continue to hold an important place in the hearts of consumers, fostering stronger bonds with the brands they love while presenting them with the value they deserve.
---
Russell Zack is the SVP, Products and Solutions, at digital marketing solutions company HelloWorld. He has more than 20 years' experience of software product development, management, sales and innovation experience. In his role at HelloWorld, he is responsible for overseeing product development and product marketing, ensuring that the company continues to innovate and develop at a pace ahead of market needs. Prior to his role at HelloWorld, Zack served as General Manager, EMEA, for video platform company Kaltura, overseeing its business in Europe, Middle East, and Africa from Kaltura's London office.