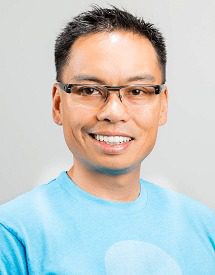 I know, the holidays seem so far off, but trust me: They are approaching full speed. For e-Commerce companies, the holidays are a black train in the night –– but one for which you've already bought a ticket and are excited about the destination. You know it is coming, you know it will be on time, but the anticipation, the necessary preparation –– well, those are a bit less exciting than the benefits of the trip itself.
When it comes to the holidays, e-Commerce benefits more and more year-over-year. In total, the 2014 holiday season saw a 7% increase in e-Commerce sales –– bumping up the total revenue to $100 billion. For individual days, though, the increase was much more significant with the biggest year-over-year gains in e-Commerce spending being Thanksgiving Day (32%), Black Friday (26%) and Cyber Monday (17%).
The Blessing And Curse Of Too Many Sales
While online and mobile shopping continue to dominate the retail industry, especially during high-volume shopping periods like the holidays, an online store's biggest concern isn't that they won't make any sales –– but that they will make too many.
Inventory issues abound, especially for brands that have gone from startup to making more than $1 million in revenue in a very short time period. For these brands, though, even inventory isn't the biggest issue. It's uptime. Which is why they are increasingly choosing SaaS platforms so they don't have to think about issues like site security, PCI compliance, maintenance or any number of other headaches that come with hosting your own e-Commerce business.
With a slew of new visitors hitting their site thanks to promotions often unexpected (think of publication gift guide roundups from Mashable and the Huffington Post, to name a few), many online stores simply are not capable of handling the load.
The 'On-Premise Handicap'
This is especially true for sites utilizing on-premise, self-hosted or built-in-house e-Commerce solutions. These types of solutions are used by most of the major brands you know –– after all, they can afford the teams and development hours necessary to build functional e-Commerce technology from the ground up.
But, as the Internet continues to democratize information, commerce is seeing a revolution of sorts — akin to what the publishing industry saw a few years ago when blogs began competing with legacy brands like The New York Times. (You'll notice it was once startup blogs themselves referenced earlier in this article –– now full-blown publications in and of themselves.) Today, startup brands like Warby Parker or Birchbox are capable of selling online and outcompeting the bigger names like Luxottica or Sephora. In a few short years, it's likely you'll know e-Commerce sites Flash Tats, Man Crates or Grace and Lace just as well.
There is a difference though –– these latter companies, due to their smaller size and need to allocate funds efficiently, have opted out of the traditional e-Commerce technology needs and gone with SaaS platforms instead. Then again, so have Beyonce and Fader Fort. Samsung, too, is testing it out. Even the team at Duck Commander is forgoing the older, expensive technology in favor of the newer cloud-based options.
E-Commerce Economics: A Business Case For Renting
Why? Well, because doing so can save you upward of $60,000 per year on maintenance alone –– all while achieving 99.9% uptime in the form of an SLA. This means when it comes to high holiday traffic, or maybe just high traffic from an appearance on Shark Tank or a product mention in your new documentary or TV show (referencing Beyonce and Duck Commander here), all you have to worry about is converting those new visitors, rather than if your site will be able to handle the increased load.
The numbers here are stark: With an on-premise solution, even the bigger brand sites go dark due to higher-than-expected traffic surges that they didn't prepare their servers for. With an SaaS solution, the SaaS company mitigates the risk for you. In fact, for the 2014 holidays, many SaaS e-Commerce companies had 0% downtime during the heaviest trafficked days (i.e. Thanksgiving, Black Friday and Cyber Monday).
In all, there is a massive democratization of e-Commerce movement going on. In the past, the cost-to-entry was incredibly high –– and few stores outside of the big box brands could open their own online stores. It is why boutiques have for so long been brick-and-mortar only. It is why platforms like Etsy and Amazon have done so well –– because facing a $60,000 cost of deployment, with a similarly high recurring yearly cost for maintenance, hosting your products on marketplaces was the only affordable option.
Now, it is equally affordable to own your own site, to use powerful branding and marketing to increase your revenue and brand awareness, to become one of those two million small businesses advertising on Facebook, and then to become one of those once-startup brands seriously disrupting the retail industry.
This is no longer a rare story. Online retailers are increasingly pushing bigger brands aside in the consumer mind. In fact, some journalists even think that these bigger brands will need to acquire the smaller guys to stay ahead. After all, it is the smaller guys who are more nimble, and better able to react to new age consumer needs and wants.
Welcome to the age of e-Commerce democratization –– where every day people can start up a store, market authentically, build a loyal community and then beat out big box, chain retailers at their own game.
All for less than a $1,000 a month. Now that is truly a game-changer.
---
Ron Pragides is the SVP of engineering at Bigcommerce. With more than 20 years of experience in the technology industry, Pragides leads Bigcommerce's engineering teams across its San Francisco, Sydney and Austin locations to build its world-class e-Commerce platform. Previously with Twitter and Salesforce.com, Pragides was one of the first employees in Bigcommerce's San Francisco office and has since established its engineering team. You can follow him on Twitter at @mrp.