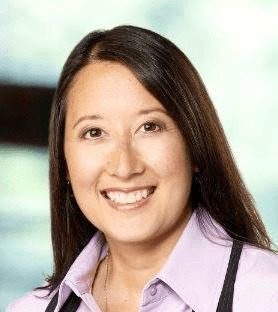 Retail marketers, take note; this is a pivotal time. B2B or B2C, there is an audience challenge everyone has in common. Although Baby Boomers still earn the most, that market is shrinking and with 42% of Millennials earning more than $50,000 annually, they now don't look so bad (Quad/Graphics, 2014). Millennials have surpassed the Boomer population by more than 7.7 million (U.S. Census Bureau, 2015) and are now the largest workforce of all generations at 53.5 million (Pew Research, 2015). Anyone who sells a product or service must know how to sell to Millennials.
While it is true that Millennials spend a lot of time on the Internet and social media, that is not necessarily the best place for advertisers to get their attention. There are plenty of experts advising marketers how they should be spending marketing dollars, but it is important not to rely on assumptions or misguided advice. Some may claim that because Millennials spend so much time on the Internet, more money should go towards digital media; but the Direct Marketing Association (DMA) reports that Internet display ads and social media generate the lowest response rates among seven different kinds of media.
So what makes Millennials sit up, take notice and make a retail purchase?The answer may come as a surprise.
The Power Of Print
According to Quad/Graphics' Millennials: An Emerging Consumer Powerhouse, a new report detailing Millennial consumer shopping habits and media preferences, Millennials still pay close attention to and engage with traditional print media. In fact, the study found that 82% of Millennials read direct mail from retail brands, and 49% took print coupons with them to the store in the past 30 days. More than half (54%) even look forward to receiving hard copy retail catalogs in the mail.
Although Millennials are "more connected" and known for their heavy use of digital media, the mindset that only the Internet and social media drives engagement and in-store purchases is actually a myth. Millennials mainly use these platforms for socializing and entertainment. They often are numb to digital advertising, with nearly half saying they ignore ads on the Internet and in email. Compare that to print direct mail; only 15% of Millennials say they ignore these forms of advertising. Despite the fact that 62% of Millennials read content on a mobile device, 45% ignore mobile text advertising.As a result, marketers must recognize that the amount of time spent online may not always translate to offer relevance.
Developing A Multichannel Approach
Ultimately, it is not a question of marketing to Millennials with either print or online tactics, but rather how to effectively combine these channels to have the most influence and success.InfoTrends, aleading worldwide market research and strategic consultingfirm, reported in their study, Micro to Mega Enterprise: Trends in Business Communications that print-only campaigns outperform mobile-only and social-only campaigns. That same study also revealed that multichannel campaigns that include print, email, mobile and social outperformed single-channel and two-channel campaigns.
Millennials are multichannel consumers who still shop using retail inserts (62%) and direct mail (82%). In addition, they capitalize on offers from popular digital media, such as mobile and email. For example, 49% of Millennials take print coupons with them to the store, followed by mobile coupons (37%), retail inserts (24%), direct mail (23%) and email (20%).
Brand loyalty and rewards programs also matter to Millennial shoppers. More than half (53%) say they will stick with a brand they like and nearly as many (52%) would gladly switch to regularly used brands if they had a coupon. Since 38% report they use loyalty cards every time they shop, it makes sense to reward and retain them with coupons and offers. Personalized print can create a deeper impression on the brain and help steer consumers to online platforms to ensure that the brand will stand out in a digital world.
With a keen understanding of Millennial shoppers, retail marketers can paint a more realistic picture of this unique demographic and build multichannel marketing campaigns that effectively cater to their unique preferences and needs.
---
Linda Antos is a Corporate Market Development Analyst for Quad/Graphics. With 30 years of experience in the retail, telecommunications, entertainment and print industries combined, she leads Customer Focus® Research analyzing consumer media behavior as it relates to shopping for products and services across numerous industry verticals. Linda earned a bachelor of science degree in marketing and consumer behavior from Amberton University.