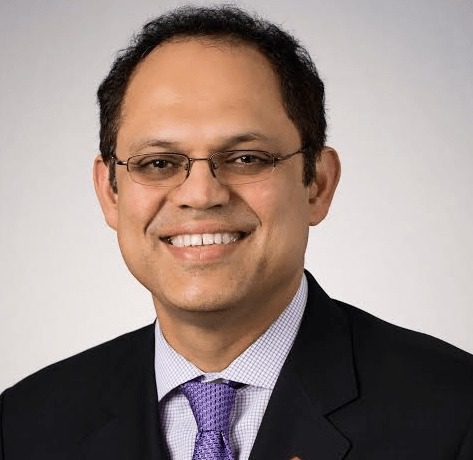 Retailers understand that the key to higher sales is insight. They need to know what their customers, both current and potential, like, want and expect. This is now possible due to advances in technology whereby purchasing behavior can be tracked across retail channels and analyzed. However, this kind of omnichannel intelligence remains a seemingly monumental undertaking for many retailers.
Unifying retail data and the shopping experience across consumer touch points will indeed require time and money, but the result — that all-powerful insight — will be worth the effort. Below are guidelines for where and how to start.
Justifying The Cost
In the recent Forrester study, Consumer Desires vs. Retailer Capabilities: Minding the Omni-Channel Gap, some significant statistics make it clear that omnichannel is a worthwhile investment:
1. Consumers Expect A Great Deal
69% of consumers expect store associates to have a mobile device in order to look up product information and check inventory.
50% of consumers expect to buy online and pick up in-store.
2. Retail Has Not Yet Arrived
Only 39% of retailers have enabled their sales associates to look up product information, although half of all consumers who visit a physical store expect this capability.
Only 33% of retailers have operationalized even the basics, such as store pickup, cross-channel inventory visibility and store-based fulfillment.
3. Half A Trillion Reasons To Act
Multichannel consumers spend 82% more per transaction than customers who only shop in-store.
Forrester predicts $1.8 trillion in online and web-influenced retail sales in 2017 — up from $1.3 trillion in 2013.
This study reveals that retailers are lagging behind customer expectations, but the flip side of that bad news is the good news: There is still time to rise above the crowd to leverage an omnichannel approach for differentiation and a tangible competitive advantage.
Breaking It Down
Omnichannel implementation can be broken down into three primary initiatives:
Integrate: The most important retail data types need to be integrated, including product information (detail, inventory, pricing and promotions), customer information and order/transaction data.
Collect: Make data collection machines of all your customer touch points and create a segmentation strategy that leverages business logic to create a highly personalized shopping experience.
Mobile First: Because mobile devices can deliver all retail customer touch points nowadays, start with a "mobile first" user interface strategy and work backwards to ensure optimization and consistency across all devices.
Though all of these initiatives are eventually necessary, it isn't necessary to begin all three of these initiatives at the same time. What follows is a practical, step-by-step approach to create and execute a plan that will help you achieve your brand unification goals.
1. Mobile First Mindset
The first goal is to make in-depth product information available to consumers and store associates and equip consumers with the ability to easily purchase any item from your full product assortment. Mobile devices make it possible to buy anywhere – at home, on the go, or even from a competitor's store. Design all your touch points with a "mobile first" approach in mind. The quickest approach to maintain a consistent brand and user experience is by using Responsive Web Design (RWD), which offers a quick, low-maintenance way to use one code base to provide an optimal experience on any size screen. Changing over a current website to be fully responsive is a two- to four-month project depending on the complexity level, but once it's done, it's done.
2. Let Your Data REST
What makes a purchasing experience memorable and individualized is the ability to provide the appropriate product at the right price and time to a particular customer. A Customer Relationship Management System (CRM), a Product Information Management System (PIM) and an Order Management System (OMS) are the cornerstone technologies on which the omnichannel vision is built. The problem is that all this relevant, related data resides in many disparate systems. So, getting your data warehouse in order is critical for success. Representational State Transfer (REST) and REST-based API layers can enable you to quickly accomplish data integration with minimal disruption and cost. Using a RESTful API layer lets you leave your data where it is and integrate it using two-way data synchronization.
3. Use In-Store Mobile Devices
You always think of your customer as your audience, but employees are an important audience as well; both must be considered when mobilizing your store. For customers, there are two primary ways to offer a differentiated mobile experience: mobile kiosk and in-store mobile native or web app. The mobile kiosk, like the one used at Nordstrom, offers customers the ability to use a tablet to augment their shopping experience. The in-store app for consumers can take many forms, from a couponing vehicle to more complicated functions like mobile self-checkout. You will need to determine what functionality will provide an optimal level of service to stave off competing apps being used in your store.
Using mobile devices, employees are able to have a consultative dialog with customers anywhere in the store — perfect for high-touch retailers. Another popular mobile device being used in the store is tablet-based point of sale (POS) devices. The mobile POS enables employees to move into the aisles where the customers are making purchasing decisions. The portable nature of the mobile POS allows for purchases to be made outside the store, such as sidewalk sales.
All these retail mobile devices need to be registered with a Mobile Device Management (MDM) system to be able to track and respond to breakage or theft. The harsh reality for retailers that don't invest in mobile today is that they will soon find their stores transformed into showrooms for Internet retailers and their direct competitors.
4. Send Out A Beacon
A beacon is a small transmitter that exchanges data with mobile devices that come within range. Think about improving the in-store experience by using beacons to present offers and information to shoppers based on their exact location in your store. You can accurately determine the customer's location in the store and deliver offers based on customers' proximity to items they might be interested in. Or, make it easier for shoppers to find what they're looking for by letting them search for items and get directions to the right department, aisle or rack.
5. Segment Your Customers
If you want to get extremely detailed insights about personal behavior, preferences, likes and dislikes of mobile shoppers, integrate personal data with transaction history and in­store and online browsing behavior. This will require further data clean up and analytics to make it possible, but it can be worth it. 75 percent of consumers say they will switch brands if they receive a personalized offer on their mobile device.
Every retailer wants to reach the Shangri-La of personalized offers, but it is not the place to start. The place to start is segmentation. If you've cleansed and pulled together personal data, transaction data, browsing history and other information, you can analyze the data to create a customer segmentation model. The model can help you understand who your most valuable customers are, when and why they buy, and what motivates them. Based on this information, you can create offers that will increase the frequency and size of their purchases. By the same token, you can identify customers that you're in danger of losing and take steps to build satisfaction and loyalty.
Toward Omnichannel Advantage
Forrester's research makes it clear that consumers want, prefer and expect a quality omnichannel experience throughout the purchasing journey. This is due primarily to the advent of mobile, which retailers can use to their advantage. Data collected from mobile devices and then analyzed will help to provide the experience consumers are looking for, improving both customer loyalty and sales. Creating this experience does require time and money, but it can be implemented in stages. Retailers who act now will gain the competitive advantage over those who are still trying to figure out where to begin and whether it's worth it.
For a fuller exploration of this topic, read the white paper here.
---
Sam Ganga is Executive Vice President of the Commercial Division at DMI. Under Ganga's leadership, DMI's Commercial Division has developed the world's most comprehensive set of Mobile Enterprise Solutions, including mobile strategy, mobile managed services, mobile app solutions and integrated vertical solutions for retail, financial services and healthcare. The group has more than 500,000 mobile devices under management, and has developed more than 400 mobile applications in the last 12 months. DMI Commercial Division also offers Big Data Insights solutions that provide better insight, for better decisions, and better performance to leading Fortune 500 companies. Prior to joining DMI, Ganga was the founder and President of Leverent Consulting, a professional services company that provided technology solutions to commercial and government clients.