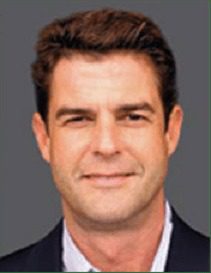 With San Francisco adopting legislation aimed at helping part-time workers achieve work-life balance and other cities considering similar laws, retailers are challenged with maintaining predictable schedules for their employees while balancing business needs for fairness in hours and sales opportunities.
The Retail Workers Bill Of Rights
The Retail Workers Bill of Rights in San Francisco took effect July 3, 2015, and requires that certain retail stores, restaurants and hotel chains in San Francisco post employee schedules 14 days in advance and give workers extra pay for changing a schedule without the required notice for certain "on-call" hours, or for sending an employee home early in certain circumstances.
The legislation also requires that some retailers provide part-time workers the same access to scheduling and employer-provided time-off as full-time employees, and to first offer additional shifts to existing qualified part-time employees before hiring new employees.
In accordance with many of the Retail Workers Bill Of Rights provisions, HCM (Human Capital Management) solutions and practices must allow for:
Online employee access to real-time schedules to manage their availability, review their work schedule, submit requests for time off and post, pick-up, and swap shifts;

Manager ability to post open shifts for employees to pick-up through self-service before looking for additional headcount or temporary workers;

Automatic premium pay for employees called into work on short notice; and

Proactive engagement with employees through use of mobile capabilities, allowing employees to access schedules from any device and receive immediate notification of any changes to their schedule.
Predictability And Fairness With Call-In Practices Is A Dichotomy
Hourly employees want, need and desire predictability in their work so they can manage their life. In fact, a recent study by WorkJam1 found that 26% of hourly workers quit their last job because their schedule was inconsistent and didn't fit with their other commitments. This means that outdated and inconsistent scheduling practices are taking a toll on the bottom line, and retailers that are still leveraging legacy solutions cannot support today's needs.
Labor laws and legislative responses typically are reactive, and in this case they attempt to address a symptom or characteristic of the real issue. Retailers that utilize call-in practices are simply trying to fill a gap resulting from poor planning. Instead of calling in employees on short notice, retailers should focus on improving planning for activities in the stores. Even if a retailer never practiced call-ins or is dropping the practice, a concerted focus on matching employees' skills with coverage needs will benefit all retailers.
Retailers that haven't revisited and scrutinized their workforce planning and scheduling practices in the past year or two should take the time now. Intelligent labor forecasting takes into account the natural ebbs and flows of business; it focuses more on predictability in conversion and compliance parameters. With employee input, prepared retailers can produce real-time schedules that are accessible, transparent and fair, resulting in a more balanced approach that takes the needs of the business and the individual into consideration — with greater accuracy – which reduces or eliminates contingency call-in practices from being a part of the planning and reactionary process.
3 Questions To Consider And Address
1. Does the Retail Workers Bill of Rights have a chance to become more widely adopted?
With more cities, such as Minneapolis2, considering similar laws, and heightened media and political conversation on the topic, it's very possible that more retailers will be addressing this type of legislation. And, with every legislative rock we throw at retailers, such as the minimum wage and the Affordable Care Act, there is a real cost and impact to their margin. So, from a retailer's standpoint, the stores will need to make up the difference.
The ACA was challenging since it redefined a full-time work week and a large business in ways that were significantly different from common understanding and acceptance. Minimum wage and ACA both place false market pressures onto the retail marketplace.
However, predictability and fairness are more than reasonable workplace objectives. Retail employees who experience ongoing life disruptions due to work unpredictability or unfair working conditions deserve an employer with a commitment to planning.
While I believe similar employee bills of rights will be adopted on a wider basis, it's important that the good intentions do not result in poor outcomes. The intent to improve employee work-life balance through a predictable, fair work schedule can be achieved through better retailer planning instead of legislation. Retailers could even offer a premium for employees that volunteer to be "flexible" and part of a call-in plan. This approach would support certain retail environments, such as theme parks, that are affected by weather or other dynamics that simply can't be predicted. If we rely on legislation to completely address scheduling practices, certain retailers will be penalized for circumstances beyond their control.
2. What are the key takeaways for retail employers when it comes to managing their workforces if they have locations in affected cities/regions?
Retailers need to address the root cause of the problem, not the characteristic or symptom. Better initial planning will eliminate the need for the call-in practice. Many retailers do not properly plan for traffic levels or know their service level measures and commitments. Through improved foresight, evaluation of shopper-to-associate ratios, and assessment of proper coverage during perishable demand times or power hours, the need for unpredictable scheduling practices — and most of the bill of rights issues — goes away.
3. What are some of the solutions that can help retail employers manage the root cause of unpredictable schedules?
Retailers need a solution, like Dayforce HCM, that provides strong planning for all areas and components of the store's operation and fiscal constraints or targets. Within the solution, service level models are built and coverage needs are defined to account for all required work.
By reducing over- and under-scheduling by 87% on average, the Dayforce solution streamlines the process while providing visibility, greatly improving labor spend, and balancing the business' needs with the associate.
We have also seen that enhanced mobile access enables retailers to better engage with the associate as an integral part of the planning and scheduling process.
With associates involved and participating (e.g. requesting time off, changing availability, initiating shift swaps and posts, etc.) they don't get lost in the numbers, and their interests, wants, and desires are better met.
1http://www.businessrecord.com/Content/Default/-All-Latest-News/Article/Report-examines-high-turnover-in-U-S-service-industry/-3/248/70755
2http://www.mprnews.org/story/2015/09/22/work-schedules
---
John Orr is Senior Vice President of Retail at Ceridian, a global human capital management company serving over 25 million users in more than 50 countries. Our offerings include Dayforce HCM, a single application cloud solution for Workforce Management, Payroll, Benefits, Human Resources, Talent Management, Document Management, and Analytics — providing retailers with real-time visibility across all areas of the business.