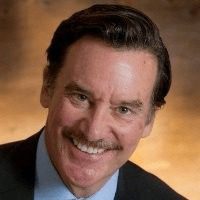 Digital goods sales are surging, and most physical goods retailers have recognized that it's imperative to add eGift cards, eBooks, eTickets and the like to their product lineups if they want to win the loyalty of digital-centric Millennials and capture a share of this $80 billion market. If they don't get in the digital goods game, merchants will not only lose a chance to capture this potential revenue stream — they also run the risk of becoming irrelevant to their customers in the face of nimbler competition.
But retailers can't expect to build a successful digital goods business by relying on their existing systems, staff and processes. Selling digital goods introduces a brand new burden — exposure to the extraordinary risk of what's becoming known as "fast fraud" — which can have serious implications on merchants' operations, resources and staffing.
Facing Off Against Fast Fraud
With fast fraud, criminals take advantage of weaknesses in online and mobile commerce fraud prevention systems. Instances of fraud are rising in proportion to sales of digital goods. In fact, e-Commerce fraud cost retailers $32 billion in 2015, more than double the 2014 rate, according to market research firm Javelin.
Digital download products such as gift cards, e-tickets, streamed content and online games are most at risk of fast fraud, because their immediate delivery leaves little time for merchants to evaluate transactions. Unlike physical goods that always offer the buffer of a delay before shipment, allowing extra time to check a number of telltale data points, digital goods reach the consumer right after they hit the buy button. Fighting this type of fraud is not easy, especially for merchants relying on fragmented fraud prevention systems or those built to support physical goods sales.
Striking A Balance Between Risk And Revenue
Before leaping into the digital goods arena, merchants will need to weigh all costs involved in launching and sustaining digital goods offerings. If they don't, the business may not generate sufficient ROI to counterbalance the overhead of managing new forms of risk.
Here are just some of the issues merchants entering the digital goods realm need to consider:
Sophistication. Physical goods fraud operations are typically inadequate for managing the higher level of fast fraud incurred by digital goods. For every 1,000 e-Commerce transactions in Q4 2015, there were 27 fraud attacks related to digital goods, a staggering 215% increase from Q1 of that year.

Scalability. As digital goods transactions and sales volumes grow, merchants can expect increased demand on their internal payments and fraud support systems. They'll need to "scale up" their operations in both size and scope to recruit, secure, train and manage the attrition of internal teams and external vendors.

Alignment. Payments and fraud teams in most merchant organizations are frequently siloed and viewed as non-core operational centers. But the best strategies to combat fast fraud depend on the alignment and integration of these two functions. Merchants will feel mounting pressure to manage and grow traditionally disconnected teams in a cost-effective manner.

Supplier relationships. It can become complicated and costly to oversee multiple relationships with separate vendors managing fraud operations, payment processing, order review, risk management, customer service, risk system, data analytics and chargeback management functions.

Seasonal impact. Digital goods sales, like physical goods, are at the mercy of seasonal sales volume. It's hard enough to secure internal support during normal time periods, but merchants can expect even more difficulty during peak periods around the holidays.

The cost of remaining competitive. Merchants should anticipate intense competition in the digital goods space, particularly as more retail players expand their offerings. They'll need to modify their operations to respond not only to new mobile purchasing and payments trends but also to the different tactics deployed by fraudsters.
To address these issues, merchants will need to strike the right balance between addressing risk effectively while building and maintaining a frictionless customer experience that enables continued revenue growth.
Grabbing The Virtual Brass Ring
For merchants, it's no longer a question of "if" but "when" to start selling digital goods. Satisfying the demands of large consumer segments such as Millennials and Generation Z will be key to staying competitive. But at the end of day, that's a costly proposition for merchants, as they'll need to significantly bolster their payments and fraud operations to address risk and preserve the seamless experience that these customers want and expect.
Merchants will face a clear choice: Should they get into the business of fighting fraud — which will increase their operational costs — or should they outsource and focus on their core business of winning customers and selling goods?
---
As CMO, Tom Byrnes leads Vesta Corporation's global marketing, communications and strategic business development operations. With more than 25 years of experience in business development and developing integrated B2B branding systems, loyalty programs, digital retail and social platforms, and integrated multi-channel communications strategies, Byrnes brings a results-oriented approach to driving sales and revenue.