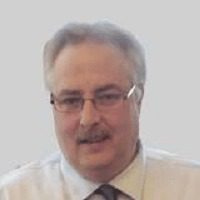 With every new season, product line and technology adaptation, we have seen the retail market rapidly change. Retailers that fall behind the fast-moving demands of omnichannel and millennial shopper expectations risk leaving up to 10% of revenue on the table. In order to address these consumer demands, retailers across the globe have been expanding purchasing channels, also known as "omnis." Today's retailer has to now sell online, in brick-and-mortar stores, via e-Commerce and even from apps in an effort to stay competitive.
With new omnis in play often intersecting with one another, the need for well-trained, knowledgeable and customer-centric retail associates is amplified. Whether in a store, via live online chat or over the phone, shoppers today expect the same customer service no matter the purchasing channel.
Associates: The Point Of Success…Or Failure
Success in retail, no matter the channel, starts with empowered employees. Retail stores and manufacturers can introduce a breadth of new technologies and processes to achieve omnichannel success, but without employees that are empowered to utilize the technology supporting it, the implementation is set up for failure.
With the added purchasing channels that come with omnichannel, it's essential to entice customers to come back for future purchases by providing top-of-the-line customer service, no matter how or where the purchase was made. To do this, retailers need to ensure each customer has a positive shopping experience — from the first greeting to product knowledge, with the checkout process and finally, if successful, with a personalized greeting for returning customers.
One example of ensuring customer service comes from click-and-collect purchases. Today's omnichannel solutions often support a smooth process for customers to make purchases online and pick the items up in a store.
In this scenario, if an associate is based in a brick-and-mortar store and a customer is picking up an online order, the associate should adopt the same customer service values as if an in-store purchase was made — even if there is no commission earned. On the other side, if an associate is supporting e-Commerce sales via the phone, that associate should have the same product knowledge and customer service practices as an in-store associate.
Training Best Practices
With the breadth of purchasing channels and the growing retail landscape, customer loyalty in an omnichannel world can be challenging. If retailers train employees how to delight customers, then they have the opportunity to increase each customer's average order size and lifetime revenue. Below are some training best practices to keep in mind to ensure retail associates are retailers' best assets:
Improve onboarding instruction: Often from the point of hiring, retailers are overestimating their employees' understanding of the company culture, technology and customer service practices, while underestimating the true power of training. To circumvent any issues from the start, proper training while onboarding is essential. It's also important to maintain training beyond the first few days and through each stage of employment. This enables associates to grow within the organization or learn about new procedures, such as a new customer loyalty program or product line.
Invest in training and your associates: On average, loyal customers are worth up to 10 times as much as their first purchases. By investing in corporate learning strategies that underline customer service, product knowledge and brand best practices, retailers can help turn each customer interaction into a potential loyal customer. In addition to this, it's imperative for retailers to empower associates to incorporate the techniques learned in training so that they become true brand ambassadors. This in turn helps reduce turnover and enables associates to build long-term relationships with customers, increasing the chance of customer loyalty. In fact, according to Harvard Business Review, 70% of companies that align learning with business priorities are able to improve company revenue.
Develop your strategy and learning initiatives together: In order to engage employees in a learning initiative, it is beneficial to align your learning program with the brand strategy. For example, if a retailer is working toward moving to a mobile-friendly customer experience strategy but traditionally relies on paper-based training materials (e.g. textbooks and training manuals), it can be difficult to engage employees. In today's tech-savvy world, paper-based materials and a tech-forward strategy just don't mix. In this instance, developing a training program on tablet devices to match the new customer service strategy will help engage employees in the learning process.
Keep training consistent: With brands turning to omnichannel retail it is essential for associates, whether they are based in a brick-and-mortar store or at an e-Commerce hub, to have access to training that is relevant to the channel and how they interact with the customer (i.e. online chat versus in person). This ensures a consistent customer experience when it comes to product knowledge, best practices and brand values. One way to ensure consistent training is through video segments available online or on mobile devices — enabling all associates to leverage the same tools no matter their location. One tactic is to develop short videos, cut into small self-contained learning objectives that can provide just enough training in the appropriate amount of time, increasing retention while providing cost-effective training.
Education Ensures Success
The retail industry will never slow down; there will always be new technologies and procedures to keep up with and customer demands to meet. As omnichannel retail continues to be the dominating trend, it's imperative that associates are trained to ensure the best possible customer experience, no matter the location or scenario. With the proper training in place, retailers can ensure associates are engaged, customers are happy and omnichannel programs are operating efficiently.
---
Doug Stephen is Senior Vice President, Learning Division, CGS. He has been deeply involved with learning since 1992. Over the years, Stephen and his team have created one of the first software as a service (SaaS) platforms dedicated to providing hosted learning systems to Fortune 500 companies, in addition to technology that allowed end-users to create their own content that could be developed once and displayed on desktops, smartphones and tablets — without the need for any technical knowledge.