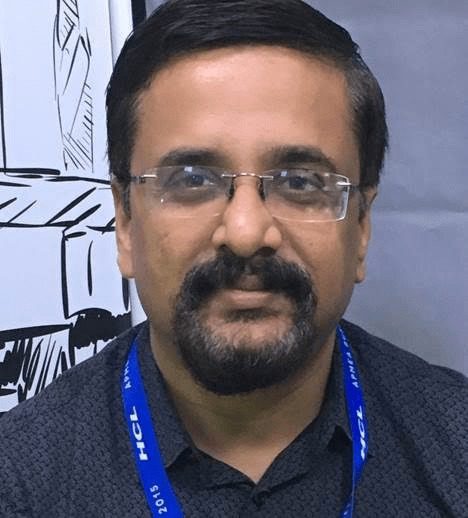 Today's connected consumer is accustomed to the advantages of leveraging both online and offline channels for an effortless, economical shopping experience. While multiple points of service have historically been the standard — retailers are looking at a uniform platform, ensuring consistent presence across touch points. This article studies the rationale behind the move, and the benefits that could accrue to the enterprise from it.
In a recent digital report1, optimizing customer experience has been highlighted as an area promising 'the most exciting opportunity' for 2016. More than half of the retail respondents see customer service and experience as the primary driver of competitive differentiation over the next five years.
With the growth of customer-focused businesses and the constant influx of competitive product options, retailers are finding it difficult to attract, or retain, their highly connected customers. The key to survive, then, is to craft a consistent shopping experience, across channels and touchpoints.
How do retailers work towards achieving this, irrespective of the channel of interaction?
Mapping Changes In Consumer Purchase Behavior
Retailers have experienced tremendous growth over the last few years. According to recent predictions, in 20162, store counts are expected to rise by 5%, and store remodeling instances by 4%. Even after the rise of e-Commerce, 90% of the purchases are made in-store3, and 65% of all purchases made in-store are heavily supported by the retailer's efforts to create adequate digital awareness. It is therefore essential for retailers to evaluate all the consumer touch points and create a unified seamless shopping experience.
Retailers need to integrate the existing architecture, applications and scattered data across various applications and legacy systems. They are also required to align IT and business processes with emerging customer requirements, and improve decision making with a consolidated view of operations. The limitations of disparate technology environments increase the risk of unsatisfied customers, which in turn lead to escalating costs and revenue leakage.
The Solution: Creating A Single Point Of Commerce
Retailers plan to increase their IT spending for the coming year (FY 2017). For example, enterprise IT spending is slated to grow by 4.6%4, and store IT spending is also expected to rise by 3.9%. In the front-end, retailers would reap substantial benefits if a unified platform is available to consolidate point of sale (POS), e-Commerce, mobile touch points, and call centers/customer care centers into one interconnected and consistent system. This translates to reduced IT costs, empowered store associates who can drive upselling and cross-selling, and obvious economic benefits.
In order to consolidate consumer information, manage transactions, and facilitate immediate communication and action, the first step is to integrate existing back-end systems. This includes centralizing enterprise resource planning (ERP), order and inventory management systems, customer relationship management (CRM), and accounting applications and systems to bolster the shopping experience delivered in the store.
If a consumer has initiated the purchase by browsing online before visiting a store, and then opted in via a mobile device, the retailer would be able to pull up his/her virtual shopping cart. This can be leveraged to inform the subsequent in-store journey, and facilitate the customer's decision to purchase an item by providing additional advertising or offers. The process can work the other way as well.
Breaking Barriers between Channels: Reap Tangible Benefits
Implementing a single platform to integrate various legacy, siloed, or homegrown business applications would ensure several benefits:
Mold a consistent digital experience: Digitalization within the store, with advanced product search capabilities and consolidated shopping cart across channels, will prove the retailer's desire to constantly innovate. The merchandising, marketing, promotional, and loyalty initiatives can then be deployed effectively.

Optimize operations and drive bottom lines: Store management can be monitored by defining real-time KPIs in areas of sales, inventory and pricing. A single view of the customer will enable retailers to fix glitches in the different consumer channels. This increases efficiency, lowers costs, and arms store associates to enhance customer interaction and increase conversion rates.

Architect a robust omnichannel strategy and innovate further: Retailers would benefit hugely if they are already supported by a unified platform, which offers a strong foundation to manage data and associated functionality related to customers, product, price, inventory, orders and content across channels. It also offers information that can drive powerful insights, enabling retailers to constantly innovate, discover exciting business opportunities and attract a loyal customer base.
The Integrated Future Of Retail
As consumers transition freely between online and offline shopping channels, the number of touch points keep mushrooming. In the not too distant future, with emerging technologies such as wearables and other IoT-enabled devices, the customer journey (from product discovery and selection, to purchase) will grow even more complex and involve additional touch points. To keep up, retailers need to harness the modern commerce infrastructure, and build a sustainable business that runs better, and grows faster, and most importantly — is built around the customer.
1Econsultancy and Adobe, Quarterly Digital Intelligence Briefing: 2016 Digital Trends
2IHL Services, 13th Annual Study with RIS News: Brave New World of Unified Commerce
3AT Kearney, On Solid Ground: Brick-and-Mortar is the Foundation of Omnichannel Retailing
4Boston Retail Partners, The Present and Future of Unified Commerce: 2016 Annual Ecommerce Survey
---
Amitava Sengupta has over 21 years of experience spanning key consumer-facing industry verticals, including Retail, Consumer Goods, Manufacturing and Publishing. He has worked across functions such as logistics, warehousing, inventory management, multi-channel strategies, mobility and field sales, and market entry strategies, pricing strategies, distribution management and market research. He holds a Master's degree in Computer Science and Engineering, from Jadavpur University, Kolkata.