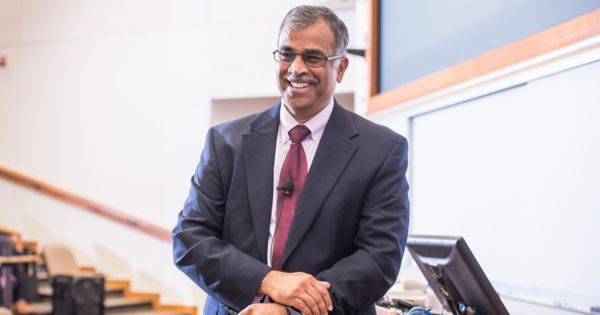 With the ongoing retail apocalypse, we all knew this day was coming and it has happened much earlier than expected due to the pandemic. As more retail chains file for bankruptcy and close more stores amidst the ongoing pandemic, Amazon is looking for opportunities among the ruins. 
Amazon recently announced that it is in talks with mall operators such as Simon Property Group to convert the vacant store space left by the closure of big department stores into warehouses and fulfillment centers. Many of these stores are over 100,000 square feet in area, and while they may be able to accommodate the full-size warehouses and fulfillment centers that Amazon generally operates, they may be ideal for smaller versions of these.
Amazon had already been converting large malls, which were shut down prior to the pandemic due to offline demand shifting to ecommerce, into full-fledged warehouses. Now, as the big-box retail chains are closing stores, Amazon and other ecommerce retailers are competing for these spaces to use as small-scale fulfillment centers.
How does the move into the malls fit into the overall retail expansion strategy of Amazon? The most important benefit is that it brings Amazon much closer to where the customers live and their neighborhoods. The so-called "last-mile fulfillment," making up the final leg of delivery to customers' homes, becomes much faster and much cheaper once the items that are commonly purchased by customers are stocked in these mini-warehouses.
With forecasting of the demand for these items at a granular geographical level becoming much easier with customer recommendations, AI and machine learning algorithms, it enables Amazon to anticipate what customers are likely to order and stock them for faster delivery.
The location of the malls also affords Amazon the advantage of easy access to its mini-warehouses for the items from the third-party sellers it supports on its platform. The malls are usually located among well-accessed roadways and highways, rendering the logistics to be very smooth. All these translate to sustainable advantages over the competition and strengthening their already dominant position in retail.
While the above benefits materialize immediately for Amazon, it is the option value they have in these retail spaces that are even more valuable for them — and frightening for the competition and smaller retailers. Getting hold of these prime locations in the malls closer to their customers opens the door for future opportunities.
For example, when the pandemic subsides and customers start going out to the malls (there will be a huge pent-up demand for such visits), Amazon can turn these spaces into showrooms to showcase items that can benefit from having the "touch and feel" option. Amazon can display larger items, on which return rates are high, and which can benefit from such showrooming. They may not necessarily stock these items at these showrooms and fulfillment centers, but they can be ordered using Amazon mobile apps, websites and kiosks. These mini warehouses can also be used to stock items for pickup by customers as they come to the mall to go to gyms or have a bite to eat, catch a movie and so on.
Amazon also has plans for a foray into retail grocery, a model quite different from that of Whole Foods. If this were to materialize, then they could use the space for their grocery stores. Such options are all about providing conveniences for customers — quicker and cheaper deliveries, convenient pickup of items, showrooming of specific items and grocery options.
The development of such a web of distribution and logistics capabilities encompassing large geographical markets cannot be very comforting for Amazon's competitors. While larger retailers (e.g. Walmart and Target) can push back with their own omnichannel, warehousing and delivery options, the smaller retailers are in danger of losing more ground to Amazon.
With a larger assortment, quicker deliveries and cheaper products due to economies of scale, Amazon will further strengthen its prominence online as the "go-to" place for commerce, product recommendations and quick deliveries. As customer traffic concentrates at Amazon, smaller retailers will have a tough time gaining the attention of customers on their own. In fact, some will have to sell their wares online at Amazon as a third-party seller rather than try to reach customers on their own as their acquisition costs will become very high!
All this leads to the phenomenon that I call "Amazon becoming the Google of Retail.". Google has become the "go-to" place for search for many users — so much as so that even if they want to visit a website that they know exists, they use Google search rather than typing the website URL. This allows Google to make money for just showing the way to the website and forces these websites to invest in paid search.
Similarly, smaller retailers will have to become sellers on Amazon's platform to avail themselves of the attention from a large number of customers to increase their revenues. This could lead to higher retail market concentration and lower competition.
So are all these developments good for consumers? In the short-run the answer is definitely "yes." In the longer run, it remains to be seen.
---
P. K. Kannan is the Dean's Chair in Marketing Science at the Robert H. Smith School of Business at the University of Maryland. Dr. Kannan has extensively researched how businesses can best harmonize physical and digital experiences, specifically examining the in-store and online experiences in the retail industry. His work includes consulting experience with Frito-Lay, PepsiCo and Black & Decker. His current research stream focuses on digital marketing — mobile marketing, attribution modeling, media mix modeling, new product/service development and customer relationship management (CRM).