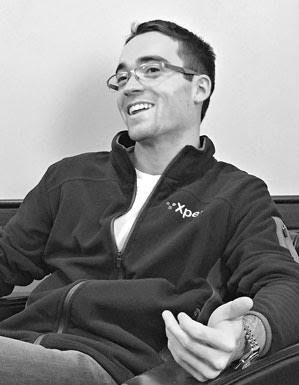 With Sports Authority adding itself to the list of distressed retailers joining the order of bankruptcy, it is definitely safe to say we are amid a time of rapidly-shifting retail trends. In fact, having followed many of the Boston Consulting Group (BCG) consumer retail and luxury market outlook reports published over the past few years, retailing is almost a misnomer. The same products of before can no longer simply be presented to consumers — brands must draw consumers in with engaging content in addition to products alone. Filing for Chapter 11 bankruptcy protection on March 2nd, Sports Authority offers us a more intimate glimpse into the paradigm shifts in retail sales.
Let's analyze the case of Sports Authority more closely, as I see it.
Store Positioning
A great volume of work from institutions across the globe, from MIT's Sloan School, to the School of Economics, offers us insight into how vital store positioning is for retailers. When it comes to grocery stores, the store retailing "radius" (the geographic proximity in which most shoppers will be drawn from) conveys the need to locate stores where target buyers are located. In the case of Sports Authority, there is a case of competitors encroaching upon one another — Dick's Sporting Goods, for example, having many stores located near Sport's Authority locations. Geographic positioning often offers consumers that much more of an ability to quickly switch stores and purchase elsewhere, all the while fueling a need to differentiate on more than price.
Ultimately Dick's Sporting Goods did not face the debt obligations ($1 billion over the next couple years) of Sports Authority, nor the level of liquidity that enabled Dick's Sporting Goods to more ably weather the whims of consumer discretionary spending amid rougher macro-environmental trends. The battle of positioning extends across traditional borders into online channels.
Omnichannel Foray
Where Sports Authority failed to capture value and differentiate itself: Online. Being a traditional brick-and-mortar retailer of sporting goods and apparel, Sport's Authority for much of its tenure ignored the undercurrents of a growing e-Commerce channel. Considering the plethora of industry peers consumers could choose from, having relatively commoditized, un-differentiated items did not bode well for the chain, further exacerbated by a near absence from the "clicks" side of retailing.
As an online encroachment goes to show, Sports Authority was too late, too little to join the intensifying competitive landscape in the cyber world where behemoths like Amazon have made the price competition that much more difficult. Facing higher inventory costs and the need to maintain a selection within physical stores, margin erosion is seemingly inevitable, I think, when coupled with the need to localize SKUs to certain regions. Football gear may be very popular in Houston stores, while hockey gear may not sell nearly as well leading to stagnated items and lower turn.
The rise of in-store "showrooming" (where buyers go to a physical store to test and view products before purchasing them elsewhere, usually online) also serves against the fact Sports Authority lacked differentiated offerings. With no private labels to refresh the brand, and a trend for shoppers to head onto the web to complete their purchases, Sports Authority's viability to embrace a sales strategy marketing to online buyers failed to take shape. Today a digital-physical fusion is nearly a must for players dabbling in traditional stores to supplement a consumer trend of embracing online buying.
This isn't an isolated case. We can also look to Linens 'n Things which folded as its market share went gradually to competitor Bed Bath & Beyond. Being 'Number 2' is a hard pill to swallow — especially in a saturated market. Sports Authority lacked that "unique" factor of offering trending fashions, while also leading us to a third factor of demise: Customer Experience (or a lack thereof).
Customer Experience Falls
Having shopped at a Sports Authority location a handful of times, I never had the vibe of an experience that would draw me back again and again. In a setting where direct-to-consumer commerce is taking out the personal interaction with many shoppers, the retailers still involved in front-line positions with consumers must ensure shoppers feel an experience that actually is customer-driven.
Sports Authority surely has a vision initially, but the follow through of employees conveying that vision and being engaged with consumers is where I believe another root of the downfall emerges. Selling me a golf club is one thing — explaining its features and showing me why that item is a good fit is another.
Along with the experience focus for many millennial buyers today, a brand image that is well-known and synergistic with what consumers are looking for is a must. Sports Authority lacked the brand equity and social capital that many firms that are managing to hold their footing in traditional retail have. Looking to outdoor "super-stores" such as Cabela's there is an active, and interactive, environment equated with a strong brand, an experience where you can shop and test out new things, take classes on topics like fishing pointers, and even find something the whole family can enjoy. Sports Authority had the nameplate lettering above the entrances to its stores, but it lacked the experiential elements or brand association to fuel solid (repeat) sales.
The bottom line: Sports Authority's case is not a new phenomenon. Rather, it is a culmination of a growing preference for online retail from buyers, a need to embrace multi-channel selling, and to offer customers more than an undifferentiated product, but a value-add experience. The landscape is shifting; those failing to embrace the change may share a similar fate as Sports Authority.
---
Daniel S. Williams is currently an Advanced-Standing senior at Boston College, majoring in Management with a concentration in Finance in the Carroll School of Management. He also is actively involved with SaaS startup Xperii as the Head of Business Development. He is HubSpot Inbound Certified as well Google Analytics and AdWords Certified, writing on topics of small business, retail, and startups.