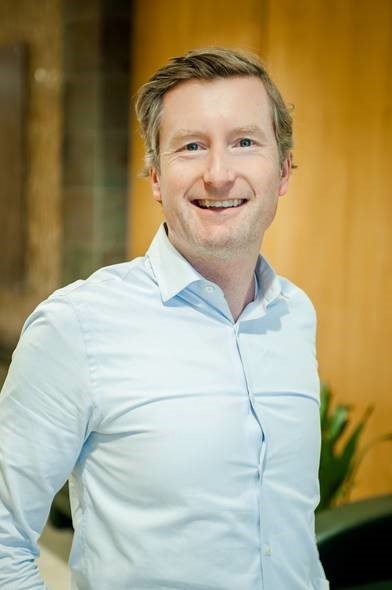 Retail businesses, warehouses and distribution centers around the world are facing new challenges as the business environment has shifted in the wake of recent global events. Just as consumers grew accustomed to two-day, next-day and even same-day shipping, the entire supply chain shifted. Now, with consumers demanding direct-to-consumer, in-store and curbside pickup, businesses must perfect omnichannel fulfillment to survive. The challenge of omnichannel and fulfilling across retail, web and warehouse sites has historically been out of the reach of most retailers.
With fewer people than ever heading to brick-and-mortar stores, the ongoing warehouse labor shortage and the challenge of tracking and moving inventory between fulfillment nodes, many retailers are left struggling to meet customer demands.
Retailers must find creative solutions to improve efficiency and keep a loyal customer base in order to bounce back from these difficult times and be ready to operate in the new world that will emerge. The key is tracking data points across the entire supply chain.
A recent study conducted by Peerless Research Group (PRG) found that one-third of warehousing respondents currently use or are evaluating robotic solutions. Specifically, many warehouses have implemented collaborative robots to improve fulfillment accuracy, reduce labor requirements, increase safety and expedite fulfillment operations.
What Is A Collaborative Robot?
Collaborative robots, by design, are robots that work alongside and interact with a human counterpart, as opposed to operating independently. Rather than taking the place of an employee, collaborative robots are tools to enhance their work and allow them to be more efficient and precise with each task, especially as they relate to fulfillment operations like each-picking.
When deployed in a warehouse, collaborative robots use artificial intelligence, machine learning and state-of-the-art sensors to understand and continuously learn new, optimal paths throughout the aisles, avoid obstacles like boxes and racks and slow down when equipment or people are in their area. These solutions are essentially the self-driving cars of the warehousing world.
The best collaborative robots do not require any infrastructure adjustments and can be used on all types of fulfillment and distribution center floors, including rack-supported mezzanines. Thanks to their use of intelligent sensors, they do not need stickers, wires or cables to navigate the warehouse. While other automation solutions can also offer improved efficiencies, they cannot match the flexibility of collaborative robotics.
What Can Collaborative Robots Do?
Collaborative robots can be highly versatile in a fulfillment or distribution center environment. They can be designed and programmed to perform any number of tasks, from delivering products to a workstation to working alongside humans as they go about executing various order fulfillment tasks. They can also handle material transfers from storage bins to sorting stations or integrate with picking arms to automate a preferred pick strategy. By assisting with these tasks, collaborative robots can provide five main benefits:
1. Flexibility Of Solution Design
Collaborative robots are the most flexible and scalable solution because they can integrate with any existing warehouse management system, and many do not rely on any external hardware, making implementation and deployment a quick process. They can be put to work in different settings without trouble, unlike other automation solutions that require full warehouse restructuring. They can even be relocated to other warehouses as needed. A retail operation has the flexibility to shift its collaborative robots from supporting their retail stock to supporting their each picking for e-Commerce or in-store pickup orders, depending on where demand is highest. Because of this level of flexibility, warehouses can also increase or decrease the number of robots they have on their floor based on consumer demands. For example, during global crises or peak holiday seasons, a warehouse can deploy more collaborative robots to increase productivity and get more orders out the door faster.
2. Better Productivity And Throughput
The most important part of a retail fulfillment strategy is getting goods to customers. When it comes to order picking, robotic solutions can boost productivity by 2-3X. In warehouses that don't employ collaborative robots, associates must walk to the picking area, identify and retrieve the SKU(s) to be picked and then walk back to sorting stations. This back and forth increases the overall time spent on picking tasks. With robots, travel between various areas throughout the picking process is automated. Not only can they speed up the picking process by handling the tedious task of moving products around, but some can guide associates by navigating to inventory locations, displaying the items and quantities to pick and directing workflows.
The robots can determine and follow optimized picking routes and are particularly valuable in facilitating zone or pick-and-pass picking methodologies as well. They can also pick items for multiple orders at the same, reducing overall travel time through the warehouse and increasing the number of orders going out.
3. Improved Fulfillment Accuracy
Human employees are prone to fatigue, distraction, stress and other effects from physically demanding or repetitive manual tasks. These effects predispose them to make errors that could result in accidents, damaged inventory and shipping wrong or incomplete SKUs to customers, among others. Since collaborative robots are computer-controlled systems, they are not vulnerable to these factors.
Oftentimes, they employ simple and easy-to-understand graphics and even have built-in quality control measures. like barcode readers and pick- or put-to-light technology, to ensure all fulfillment tasks are being completed accurately. Because these features are so easy to understand, training associates, particularly seasonal or part-time workers, to achieve service-level proficiency with the use of collaborative robots should only take minutes or hours, rather than the weeks or months that other automation solutions require, so warehouses can expect the same level of throughput and accuracy from every associate.
4. Reduced Labor Requirements
During times with limited staff count, whether it be in the wake of a world event or due to labor shortages, collaborative robots ensure productivity remains high in the warehouse.
Collaborative robots strengthen and empower the warehouse's existing workforce. Because most use simple visual cues and have easy-to-use controls, employees of all levels can complete picking tasks. Language and physical limitations are no longer a barrier to entry, so naturally there is a broader candidate pool for open positions. Many employees and prospects are drawn to the opportunity to work with new technologies and remain more engaged than they would in a physically demanding setting, reducing turnover rates.
5. Increased Safety
By implementing collaborative robots, retail fulfillment centers are reducing the physical workload for associates, thus minimizing strain on their bodies and lessening the chance of injury. They also reduce the risk of injuries caused by traffic and congestion in aisles by eliminating unnecessary walking.
Why Choose Collaborative Robots?
During times of uncertainty, and especially in today's rapidly changing environment, retailers need to turn to solutions that are both flexible and can help them maintain business in a cost-efficient manner. The implementation of collaborative robots can result in an ROI in as little as nine months and requires no additional investments other than the robots themselves.
While there are many options for automation on the market to help retailers manage the storage, movement, sorting and shipping of their inventory, not all warehouses should turn to solutions that require massive overhauls with expensive hardware. Collaborative robots are the perfect first step to automating your fulfillment and returning to "business as usual," no matter what the new normal brings.
---
Fergal Glynn is VP of Marketing at 6 River Systems, Inc. (6RS) where he is responsible for demand generation and branding. Before 6 River Systems, Glynn was a member of the leadership teams at Docurated (acquired by Quark Software), Veracode (acquired by CA), and BlueNote Networks (acquired by Aspect Software). Earlier in his career, Glynn was a C++ programmer at Fidelity Investments and Oracle. He holds a B.Eng in Computer Engineering from the University of Limerick in Ireland and an MBA from Babson College. https://www.linkedin.com/in/fergalglynn/