In this age of empowered, always-on consumers, loyalty is the ultimate signifier of a customer's relationship with a brand and is a testament to a winning customer experience. In turn, real loyaltytranslates into the customer becoming a valuable advocate for the brand.
But what is "real loyalty" and how can a brand tailor programming to catalyze it? Following our extensive proprietary research, we explored the context behind why and how the approach to loyalty is shifting, analyzing brands on the forefront of loyalty programs that garner results and distilling our findings into actionable suggestions for brands to incorporate into their own strategies.
Evolving Loyalty from Transactional to Experiential
The pioneer efforts in loyalty programs of the early 1900s were characterized by discounts and material rewards. Consider the iconic Betty Crocker box top program. This system was based on the premise of the more you buy, the more you save and get. The rewards are explicitly tied to the quantity purchased. Moving forward in time to the 1980s, American Airlines ushered in one of the first mainstream loyalty rewards program with its frequent flyer program, essentially rewarding consumers based on how much they flew, beginning the ongoing shift from straightforward and transactional to experiential.
Over the last 10 years, we've entered a new era of multifaceted loyalty —a shift from a functional approach to something richer and more valuable for both companies and customers: an experiential approach to loyalty. The premise of this new approach is that engaged customers are loyal customers. Looking at our value equation for success, success for modern loyalty begins with designing a program that encourages and rewards meaningful engagement by design.
Diagram 1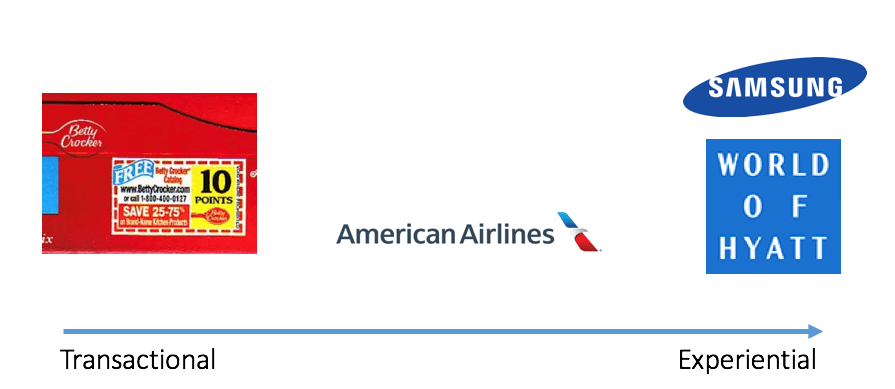 Whereas loyalty historically focused on customer retention through repeat purchase, the new model of loyalty strategies hasevolved to encompass the entire customer lifecycle rather than just the transaction. With these shifts, "spend" therefore becomes just onecomponent of loyalty, opening the door foradditional relevant measures such as engagement to enter into the equation.
Modern Success Stories: Using Technology As An Engine Of Change
Hyatt Makes it About the Journey
Hyatt — with its recently launched "World of Hyatt" loyalty program—is an example of a company leveraging technological advances to push the needle on the travel category's approach to loyalty. Much of Hyatt's earn/burn model is tablestakes for the category: earn points for staying within their network/partners and redeem points for discounts/free nights, etc. However, we see a slight shift in the mechanics of the program that nods to approaching loyalty more broadly. The very notion of Hyatt's "World of Understanding" campaign seemingly speaks to the shift we need to make, from loyalty living within organizations' programs or departments to understanding the customer and seamlessly and naturally fitting into his or her world.
Diagram 2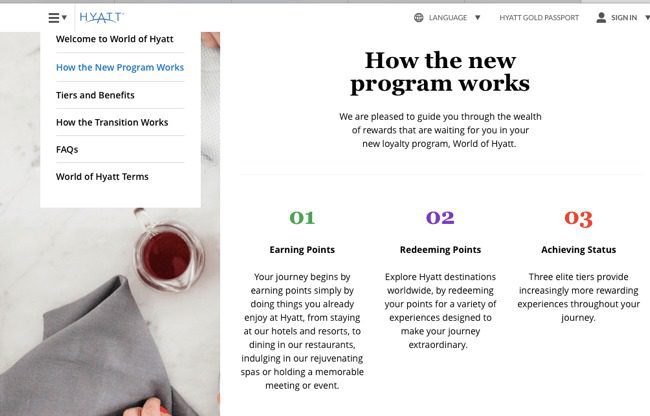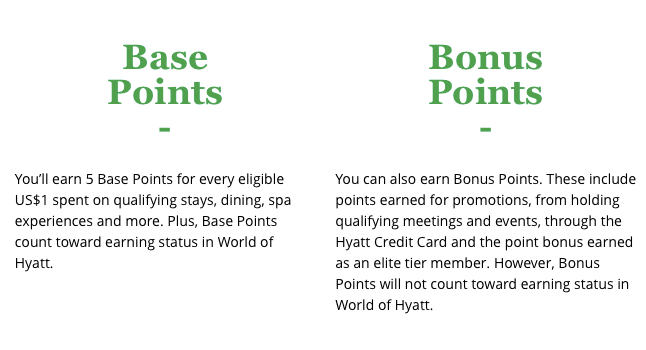 Starbucks: Personalization and Multi-Dimensional Dimension as a Differentiator
Starbucks blends loyalty, convenience and services through product- and experience-related benefits such as customized beverages, free upgrades, members-only happy hours, seasonal "surprise and delight" offers and "jumping the line" perks. The next-generation mobile app is easy to use and fluidly creates a personalized customer experienceintegrated with mobile payment. Consequently, Starbucks loyalty members spend 3X more than the average Starbucks customer.1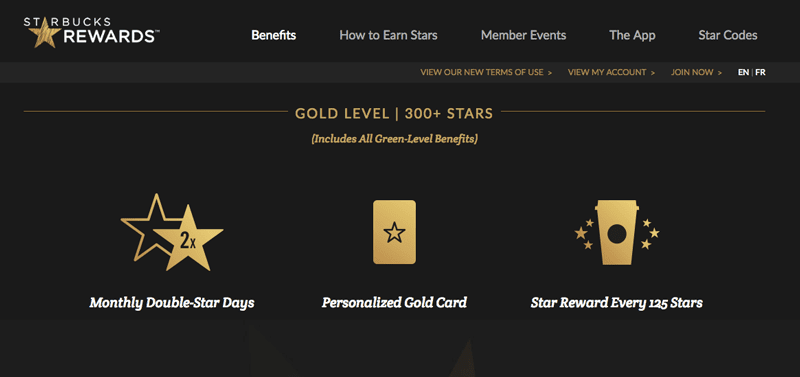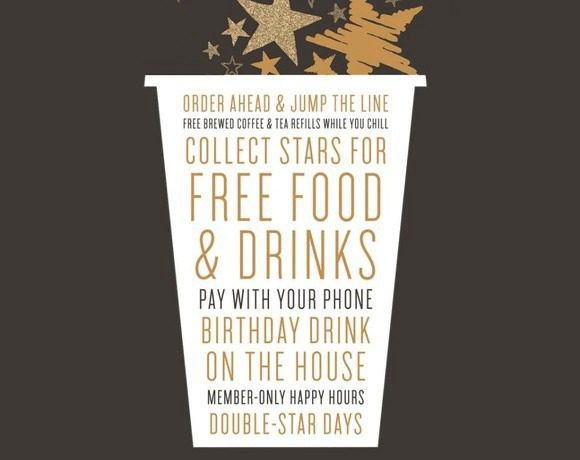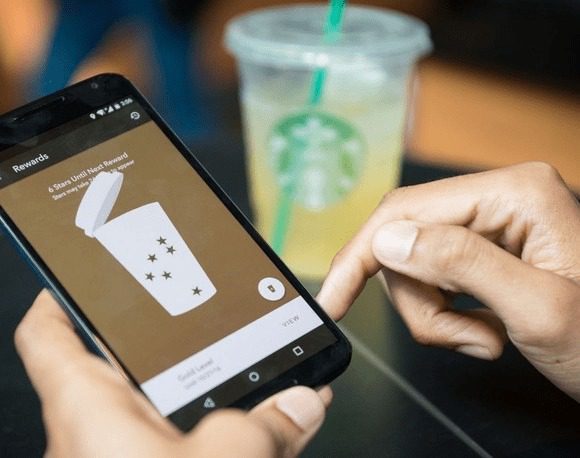 Domino's: Paying Dividends to Consumers, Literally
With their "Piece of the Pie" program, existing and new Domino's rewards members were eligible for a chance to receive 10 shares of Domino's stock every month until November 2017. Additionally, Domino's rewards the spending behavior they want to encourage by giving loyalty members a free pizza for every six digital orders placed totaling $10 or more. Loyalty members also are rewarded based on engagement—those who spread their love for Domino's on social media are eligible for up to $10,000 each in store profits!2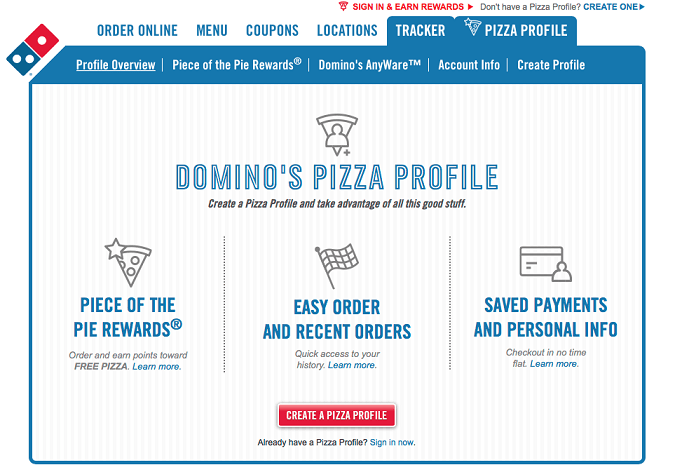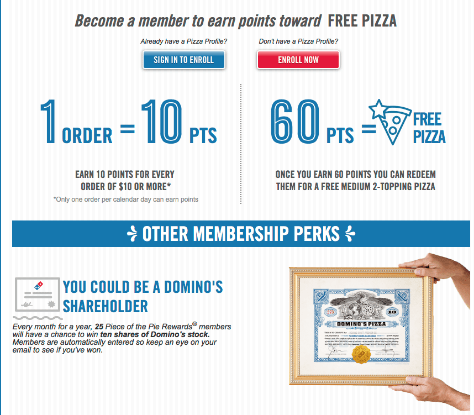 Creating A Loyalty Program That Resonates
The following represent the distillation of our findings from examining several industry leaders in the space and isolating the common factors that set their loyalty programs apart.
Engage customers with participatory experiences that are meaningful. Encourage participation by treating customers as partners, not targets, of the experience.
Create a loyalty experience that reflects customers' needs, not the organization's structure. Anticipate and predicate customers' wants and needs by taking a flexible, human-first approach that learns and adapts to the customer, responding with personalized, relevant offers.
Design a consistent and connected experience. Be multi-dimensional and seamless in constructing programs, weaving loyalty throughout your customer's journey—using the right touchpoints at the right moment — and creating a natural and fluid world for the customer.
Free loyalty from the confines of a program or department. A good customer experience spurs engagement, which cultivates loyalty — the two elements are interwoven.
Recognize and support brand advocates. Think beyond spending to recognize and reward on-brand behavior. Once your company is in the customer's inner circle, these loyal advocates will be more likely go to bat for you, even in challenging times
What's Next?
There is a huge market opportunity to improve the customer experience, foster engagement and build brand loyalty. Many companies recognize the importance of their loyalty program, but don't understand how to harness its full potential. Evolving the approach to loyalty is about a shift in perspective and application to focus on engagement, per the principles outlinedabove. Value is reciprocal when it comes to modern loyalty, and brands' returns will be directly correlated with how they define and build an engaging experience for their audiences.
Article produced in collaboration/consultation with Kathy Battle, Joey Wilson, Chetna Bansal and Oksana Hickok.
---
Katherine Parsons is a Senior Marketing & Consumer Insights strategist at SapientRazorfish. Her focus is on brand, innovation and thought leadership for SapientRazorfish's Marketing Modernization practice. Parson's prior work experience includes McKinsey & Company, Faith Popcorn's BrainReserve, Interbrand, and IDEO. She has worked with leading brands in the food & beverage, CPG and financial services industries.
As Chief Brand & Marketing Strategy Officer for SapientRazorfish, Darren (Daz) McColl's primary role is to help business grow by bringing insight through strategy and inspiration to creativity. He is also co-author of the New York Times best seller Storyscaping; Stop Creating Ads, Start Creating Worlds. Over the span of almost 30 years, McColl has been involved with both the client and agency sides driving innovative marketing and effective consumer engagement at every turn.
---