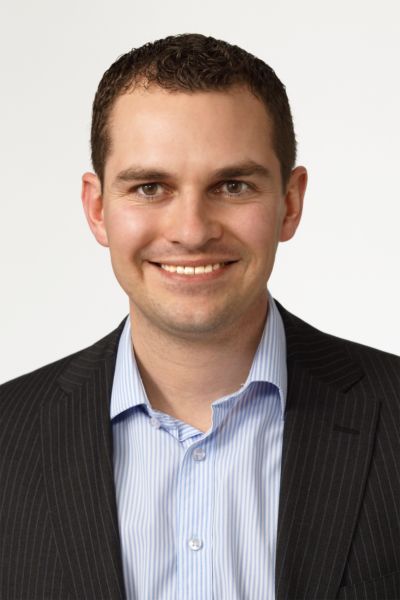 The impact of digital technology on the retail industry has been nothing short of profound. In recent years, bricks have morphed into clicks and taps as consumers have embraced the convenience of online shopping. Still, nothing could have fully prepared retailers — both online and in the physical world — for COVID-19.
Suddenly, as shopping malls shuttered and showrooms closed, brands that weren't accustomed to selling online found themselves facing huge hurdles. While low consideration purchases like an Instant Pot or a printer cartridge is simple and straightforward online, many shoppers have yet to embrace online exclusively for higher consideration purchases, which typically exceed $500 or would traditionally be purchased in a lustrous showroom environment with guidance from a seasoned (and commissioned) sales associate.
How can retailers continue to adapt to this high-tech, low-touch online environment? In addition, how can businesses navigate the permanent changes in behavior that the pandemic will produce? Amid all the turmoil, one thing is clear: COVID-19 is simply a catalyst for adopting digital retailing technology. It has lit a fire on a trend that was already in place.
A New Reality Emerges
In recent years, artificial intelligence (AI), augmented reality (AR) and the Internet of Things (IoT) have changed the face of retail. Buying straight from smart speakers and digital assistants like Siri and Alexa has gone mainstream, smartphones scan barcodes and compare prices, and AR allows consumers to try on clothing and makeup virtually.
At the center of everything is convenience and value for customers. Consider how the best AR apps transform a limited — and often frustrating — online task into a pleasurable shopping experience. Online furniture store Wayfair, for example, has turned the disadvantage of selling sofas and nightstands online into an advantage. Its AR app, Wayfair—Shop All Things Home, lets customers snap a photo and see exactly what the furniture looks like in their homes or businesses — wherever they are.
Wayfair wasn't the first furniture retailer to introduce AR. However, it took the concept to a new level with features including visual search and algorithmic style detection. So now it's possible to not only virtually view a product in a person's living room or bedroom, but users also can quickly cycle through fabric styles or colors and even zoom in on textures. Wayfair is also using advanced 3D modeling and rendering tools like Adobe Substance to develop better-than-real imagery for their web site and catalogs that help customers decide how the various products might fit their lifestyle.
Meanwhile, a cosmetic app from Sephora, Virtual Artist, scans a user's face and applies eyelashes, lipsticks, and other items as they would appear when they are actually put on. Gucci has introduced an AR app that lets consumers try on shoes virtually. And Toyota lets potential buyers see the shell of its cars as well as the motor, drive train and internal mechanisms through its AR MY app.
With the right investment in content and a laser focus on building exploration and configuration tools that are intuitive and delightful to use, the experience of buying high consideration products online can eclipse the analog face-to-face, touch-and-feel brick-and-mortar experience.
Connecting The Digital Dots
AI, AR and high-resolution imagery can deliver enormous value to customers, but to ensure they aren't just bells and whistles, these tools should reside within a broader ecosystem of a retailer's digital features and capabilities. That's because for many buyers, the appeal of online shopping revolves around fewer steps and reduced friction. The flashy images and experiences may get people in the digital door, so to speak, but it's also increasingly necessary to integrate apps with smart speakers and voice technologies, barcode scanners, and image recognition tools — and tie everything into a straightforward digital payment technology such as Apple Pay, Android Pay or PayPal One Touch — to help ensure they buy.
Another way for retailers to distinguish themselves is through online communities. Similar to the way a flagship store allows shoppers to hang out with like-minded people, an online community lets consumers engage with others — and even aid in answering questions and solving problems. Sephora does this well, with its Beauty Insider community, where users can talk with each other and Sephora beauty experts, share tips, tricks and photos, and join smaller groups based on their personal beauty passions.
While connecting your customers to real people is important in digital, there's also a need for chatbots and virtual assistants that can direct shoppers to the right place and the right information. This can lighten the support load while reducing customer wait times for agents.
Finally, top e-Commerce firms usually offer flexible shipping options, along with a high level of transparency about shipping and product delivery. A big selling point for Amazon is its ability to show exactly when a product will arrive — sending text updates along the way to delivery. There's no guessing and little need to constantly check tracking data online. For companies that don't have deep visibility into their supply chains and third-party logistics, an option is to use Amazon's robust fulfilment network.
Make no mistake: Retailing in the time of the novel coronavirus is no simple task. The stakes for doing business online have risen, and the complexities of e-Commerce continue to multiply. In the end, what distinguishes top-tier online retailers is the ability to deliver configuration tools that deliver a personalized experience along with a seamless shopping and buying process. Those that get things right — and deliver greater value to shoppers — are positioned for success far beyond the current pandemic.
---
Peter Sheldon is Senior Director, Commerce Strategy at Adobe. He is an established industry expert in e-Commerce and omnichannel technology, having previously served as Vice President and Principal Analyst at Forrester Research. In this role, he spent more than five years leading Forrester's global research on digital commerce technologies, helping to challenge thinking and serve as a change agent for e-Commerce executives undertaking major digital transformation and commerce technology programs. Today Sheldon leads commerce strategy for Magento, an Adobe company and the leading provider of commerce innovations to merchants and brands across industries.