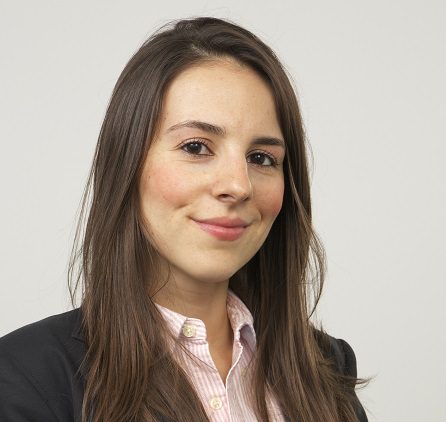 As retailers continue to harness the power of their data and invest in the infrastructure necessary to support internal analytics and customer-centric decision-making, more and more merchandising executives are struggling with the decision of whether or not to move to a localized assortment model. While numerous retailers have been very successful with localizing their merchandising operations and many are now experimenting in this space, a number of myths still plague the retail community.
Although the transition to a localized model can be a momentous undertaking, retailer hesitation often stems from a lack of true understanding. Here are the five biggest myths surrounding localized assortment:
1. It only makes sense for big retailers: One common misconception amongst retailers is that localizing assortment is only important for the larger, national players that operate in different climatic and cultural clusters. When in reality, customer needs can differ greatly in two locations only 50 miles apart.
The key to a successful localization strategy is to understand how localized your merchandising needs to be in order to deliver value. For example, just because two department store locations are both over-performing in the women's suits category, when compared with the chain's average, it does not mean that the assortment in both stores should be identical. Every location must be optimized for its shoppers' specific attribute preferences around price-points, brands, sizing, fabrics, colors, patterns, etc.
Competitive pressures cannot be controlled on a regional level, so organizations (big and small) must work to optimize the positioning of each one of their locations – and assortment is a major element.
2. There's no need thanks to online channels: Online sales are expected to account for 9% of total retail sales this year, and according to recent forecasts, this number will grow to 11% by 2018. Shoppers are becoming more comfortable with online shopping, and this is great news for retailers who wish to offer a broader assortment without increasing their actual store footprint.
However, making an item available online shouldn't result in a product being cut from physical stores. While it is true that certain categories, such as books, do boast relatively high e-commerce sales, when it comes to other verticals, such as housewares and apparel, having the ability to see, touch, or try on an item prior to making a purchase is critical, even if the final sale actually does take place online. It's imperative that the right assortment is available in store for an excellent customer experience.
3. Less purchasing power: Another myth about making the transition to a localized model is that doing so will inevitably result in less purchasing power with vendors. While localizing assortment may mean carrying more of a certain SKU in one store than another, overall, total quantities seldom drop significantly enough to result in less favorable terms.
4. Inefficiencies within the organization: Realistically, the shift away from national assortment planning requires complex analytics, testing, and operational expertise, and the process itself takes a minimum of 12 months to complete. However, the results are worth it.
An empowered organization, where team incentives are aligned and everyone down to the store manager plays a key role in the merchandising process, drives stronger results. Customers are happier because they are much more likely to find the items they want, and store managers are pleased because they find themselves moving inventory faster than before.
5. A poor or inconsistent customer experience: Before making any assumptions about a localized model and its impact on overall customer experience, retailers should take three factors into consideration:
Customer experience is driven by a myriad of variables, including store design, customer service, and brand positioning. Tweaking assortment across stores would do little to diminish the consistency of the customer experience.
With localized merchandising, only a percentage of merchandise varies across locations, so the overall experience remains largely unaffected.
In most cases, stores exhibiting the highest degree of variation are rarely in close proximity of one another. Keep in mind that shoppers actually expect to see minor differences in assortment, especially when it comes to the various needs of specific towns or locations. Remember, consistency is important, but relevancy is key!
Merchandising teams grappling with the localized assortment dilemma must first consider the importance of leveraging customer data, while carefully thinking through their business needs. After all, a localized assortment strategy that's well planned and executed can drive category uplifts of 3% to 10%. Not too shabby for retailers operating in an age where every penny counts.
---
Genia Chechersky is a Manager for emnos U.S. at the firm's Chicago office, empowering retailers to make better merchandising and marketing decisions through expert consumer behavior insights. Contact her at info@emnos.com.