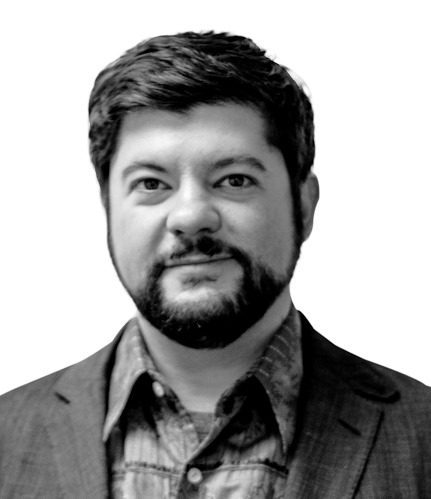 In the increasingly competitive retail e-Commerce battlefield, shoppers are truly demanding a more personalized experience and retailers are struggling to determine which move to make in order to deliver a successful solution. Customers expect brands to keep up with their personal shopping preferences across all channels — online and in-store.
Digital Trends found that 73% of consumers prefer to do business with retailers who use personal information to make their shopping experience more relevant, while Infosys found that 78% of consumers are more likely to be a repeat customer if a brand provides them personalized offers. These trends have huge implications for retailers looking to enhance their personalized digital marketing strategies.
Understanding the consumer demand for a more personalized customer experience is one thing, but delivering on that need can be challenging for retailers. According to Gartner, 89% of brands plan to compete on "customer experience" within the next year, but less than 10% of brands feel they are effectively personalizing. They're faced with limited resources, siloed customer data, an abundance of marketing tools to master and implement and pressure to deliver immediate results. Accenture found that nearly 60% of retailers admit that they have a hard time deploying the massive amounts of data they collect in a meaningful way that impacts the customer experience.
Retailers initially latched on to trending buzzwords like "big data" and "omnichannel marketing" to combat the personalization challenge. However, promises made by vendors to "unify" all channels and drive one-to-one marketing proved expensive and cumbersome, if not impossible.
In the wake of broken promises and unrealized omnichannel dreams, the practice of contextual marketing has emerged. Contextual marketing can be defined as using customer behavior and information to drive personalized experiences. It offers a scalable, crawl-walk-run solution for delivering increasingly more personalized customer experiences that drive improved conversion and loyalty.
Here are five contextual behaviors you can leverage to engage customers in a personalized way:
Purchase Abandonment: Purchase abandonment occurs any time a consumer begins the purchase process but doesn't convert. For example, a shopper may add something to their cart but abandon the site without purchasing until they decide whether they'd like to buy. Brands should always re-engage these consumers in near-real time, with an email featuring the specific products they viewed and a clear call to action. After establishing this basic but essential program, you can amplify it by adding new sub-campaigns, such as notifying someone when an item in their cart has dropped in price.
Site Abandonment: Quite simply, this represents anyone who visits your web site and leaves without purchasing. For example, a shopper could spend significant time browsing a handful of products or a brand on your site, but ultimately leave without purchasing. Every shopper who spends time on your site without purchasing should be re-engaged. Consider automating an email program that re-engages these shoppers a day after abandoning. The email should contain the product(s) they engaged with, as well as additional merchandised products based on that engagement.
Repeat Product Engagement: You can also automate a campaign that recognizes customers who engage with a product multiple times but do not purchase. For example, if a customer continues to visit an out-of-stock item, the retailer should send a triggered alert to that customer when the item is back in stock.
Price-Based Behavior: If you're collecting behavioral data and retaining it (which you should be), you can create an automated campaign that isolates customers who routinely shop at certain price points. For example, using both behavioral and historical data, you can identify customers who appear to most often, or exclusively, buy items that are on sale. You can use this knowledge to target these individuals more specifically with promotions and/or when items they like go on sale.
Personalized Web Site Experiences: Because a consistent and fluid customer experience is crucial to conversion and loyalty, you can leverage all of these behaviors to tie your email and web site experiences together. For example, if someone browses a category on your site and then abandons, they should receive a follow-up email featuring the products they browsed with additional potential products of interest. If that customer clicks through your email, you can transform home page assets, like the hero image or ad tiles, to display similar content to what was featured in the email. Tying these experiences together is shown to increase conversion.
Overall, customers are demanding increasingly personalized experiences and contextual marketing is the scalable answer to meeting this challenge. In fact, in a recent study Forrester found that retailers using contextual marketing technology can increase revenue by 15%, improve conversion rates and generate more repeat business. Retailers cannot afford to fall behind in the race to deliver a personalized customer experience. The time to capitalize on contextual marketing is now.
---
As CEO and President of SmarterHQ, Michael Osborne oversees and assists in business development, investor relations, organizational strategy and growth. SmarterHQ is the contextual marketing technology brands use to drive conversion and loyalty. The company leverages brands' existing marketing technologies, combining real-time behavior recognition with historical consumer data to power email and web site campaigns that deliver the relevant experiences customers demand. By combining real-time interactions, consumer data, segmentation, personalization and automation, SmarterHQ provides a simple, scalable and powerful solution to the challenge of relevance for top brands.