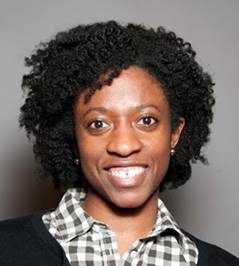 COVID-19 has changed our behaviors, including the way we make purchases. It has accelerated retail trends, especially the surge of online shopping and the waning of physical retail. An Astound Commerce survey conducted in May found that 60% of consumers made online purchases weekly or more often since the onset of the pandemic.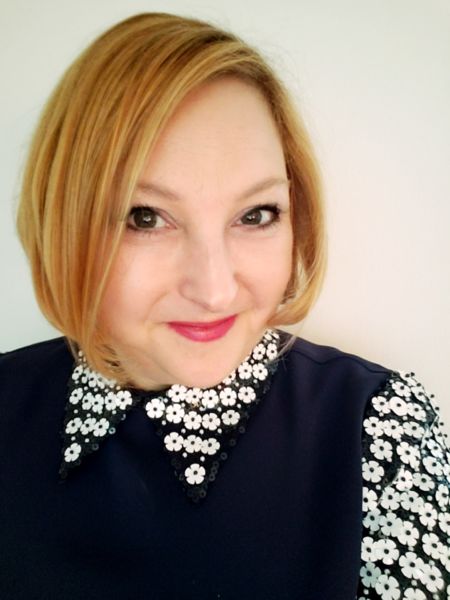 Bolstering that finding is research by eMarketer which indicates that direct-to-consumer (D2C) ecommerce sales will expand to $18 billion in 2021. The pandemic has pushed the reach of digital retail beyond its traditional sectors — apparel, accessories and luxury goods. Now, consumers reflexively go online for essential packaged goods including food, beverages, beauty and personal care items and cleaning products.

Coresight Research and Information Resources found that consumer packaged goods (CPG) sales exploded by 73% in April. This shift is unlikely to be temporary given the ongoing decline in large retail outlets and the cascading closures of small specialty shops. As such, digital, D2C, and CPG are all gaining momentum in unison.
Nestle saw the writing on the wall early, launching a D2C site for KitKat chocolates last year, and Nespresso now sells its coffee capsules on both a proprietary website and Amazon. These companies recognize an elemental truism of the human condition: repeated actions can become habitual, which in turn can evolve into default behavior.

But are CPG brands prepared for the brave new world of digital and D2C convergence and the ongoing decline of physical retail? How can they survive — or thrive — in this rapidly evolving marketplace? Of course, an ecommerce platform is only effective when it accommodates a smooth and enjoyable customer journey. The following strategies will ensure such an outcome.
1. Tell your story
It's difficult for brands to differentiate themselves in a physical store jammed with competitors' products, and their fate depends on the priorities and perspectives of their retail partners. A strong D2C strategy allows you to break away from the pack and meet your customers where they live — online — with a compelling, engaging narrative. The best strategies evoke the Golden Age of 1960s advertising, when manufacturers needed dramatic brand imagery to differentiate themselves from competitors. The online milieu allows brands to create rich, authentic stories that make them stand out from messaging that is shallow or disingenuous.
2. Cultivate loyalty through personalized experiences
Brand loyalty was dealt a massive blow by the pandemic. McKinsey confirms that 75% of U.S. consumers have engaged in new shopping behaviors — including purchasing alternative brands. Add supply chain disruptions, store closures and increased demand for many CPG products, and it's little wonder that brands found themselves at the mercies of their retail partners. This turmoil compelled consumers to switch brands — or forego some essentials altogether. Brands can counteract these developments by cultivating close relationships with consumers beyond the transaction.
Encourage customers to sign up for loyalty programs and explicitly lay out the benefits and value of membership. Provide my-account functionality that goes beyond the simple housing of name and shipping information to real customer control — for example, options for reorder frequency, email cadence, communication interests and wish lists/saved shopping lists. Offer sincere and relevant recommendations based on customer viewing histories and profiles. Such personalization sets you apart and above brands that are excessively focused on the sale rather than customer needs.
3. Establish a community through content
Increase shopper engagement by cultivating a digital community based on your content strategy. Expand your following by integrating social media, educational guides and videos. Make your site an exciting meeting venue; consumers have to be entertained and informed. Allow them to become brand ambassadors by encouraging and leveraging user-generated content.
4. Build a friction-free experience
Successful online shopping experiences are predicated on finding desired products quickly and efficiently. Customer search proclivities vary, and brands must accommodate divergent methods. Some customers opt for tiered navigation that directs them to various categories. Others prefer an integral avenue that takes them where they want to go through easily negotiated shortcuts.
In either case, customer clicks are your enemy; to reduce friction and expedite sales, the number of clicks from product to purchase must be ruthlessly minimized. Quickbuy is an essential feature that drives customers directly and efficiently through the shopping funnel. Throughout your site, branding and merchandising must be ubiquitous, guiding shoppers and reinforcing the desire to buy. Seize every opportunity from home page to the shipping confirmation to say who you are, what you offer and why your brand is stellar.
5. Elevate your omnichannel strategy
An enhanced D2C program doesn't mean you've abandoned your retail partners; physical retail, after all, will never disappear entirely. Shoppers will always patronize physical stores to some degree. Cross-channel shoppers must be cultivated assiduously. Provide locator information on your site that includes accurate geolocation and real-time product in-stock status. Allow customers to search store product locators for specific items, especially in out-of-stock situations. The convenience of an effective omnichannel strategy allows customers to shop how, when and for what they want.
When the pandemic ends, consumers will stick with online shopping because it's become familiar and convenient, while brick-and-mortar options have diminished. For better or worse, the old ways are gone. Digital and D2C are here to stay, and will only grow in significance for both customers and brands. 
---
Renata Akers is the Digital Commerce Analyst for independent digital commerce specialist Astound Commerce, empowering success through experience-driven ecosystems that fuse technology, data, design and storytelling to propel business growth. She has eight years of analytical experience in the digital commerce space, coupled with 15 years of hands-on retail operations knowledge. Kylee Magno is a part of the Astound Insights team as Principal Analyst. She is instrumental in overseeing the development of Astound Commerce's proprietary research. Joining Astound Commerce, Magno felt she had found the perfect balance for her 16 years of in-depth knowledge in retail merchandising, marketing, consumer buying trends and the love of everything digital.