Retail executives and solution providers came together at the National Retail Federation's 2015 Shop.org Digital Summit in Philadelphia Oct. 5-7 to explore the latest retail technologies, trends and success stories. Many educational sessions and presentations focused on bridging the gap between in-store and online experience; and the exhibit hall showcased some of the industry's newest turnkey solutions for e-Commerce and omnichannel retailing.
Editor-in-Chief Debbie Hauss and Associate Editor Glenn Taylor share their thoughts on the major trends seen throughout the event, the solution providers they interacted with, and the sessions they attended.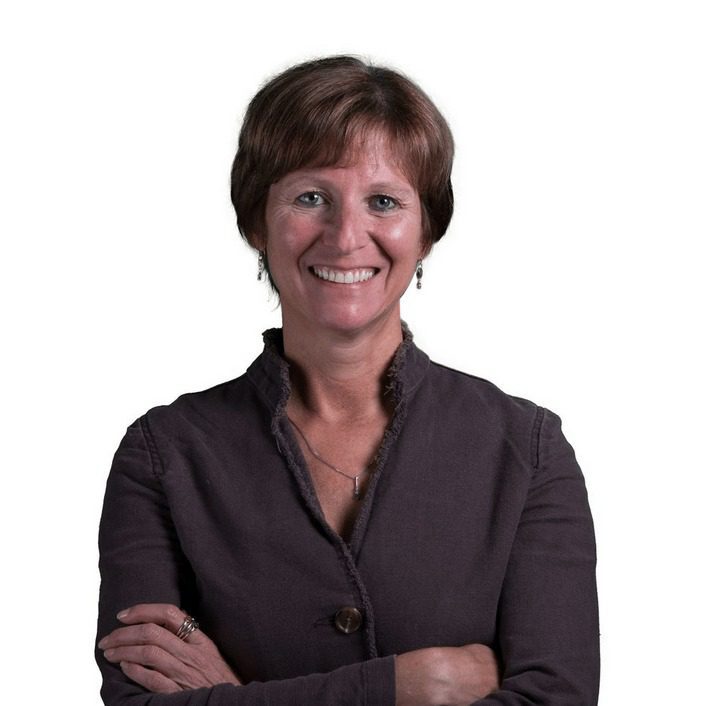 Editor's Perspective
By Debbie Hauss
Although a bit on the quiet side at times in the exhibit hall, attendees and exhibitors at the 2015 Shop.org event seemed optimistic about the holiday season and the year ahead.
Some of the key buzzwords and trends that resonated during conversations and sessions throughout the event included: Customization, Personalization, Inventory Optimization, Cross-Border Commerce, Buy Buttons and Integrated Point of Sale.
One solution provider that caught my eye was Fashion Metric. Because we're hearing so much about personalizing the customer experience, brands are looking to add more personalized and customized products. To help both specialty retailers and larger Tier 1 companies address this trend, Fashion Metric has amassed an extensive database of customer data. This data can suggest more effective sizing recommendations based on a target shopper base, in addition to delivering "tailor-accurate" measurements for custom apparel, explained Morgan Linton, Co-Founder and COO and Daina Linton, Co-Founder and CEO.
A retailer that came up in conversation over and over was GameStop, one company that is keenly focused on technology innovation. Working with Shelfbucks for example, GameStop is deploying beacon-based marketing in 150 stores. Shelfbucks also has introduced a new digital tracking solution that is built into point of purchase displays to deliver a real-time view of shopper behavior.
Some of the sessions also garnered a lot of attention. I tried to sit in on the Certona Big Ideas session with Vera Bradley, but it was standing room only by the time I arrived. This speaks to the focus and attention on personalization, which has proven successful for Vera Bradley in its work with Certona. Tom Giacalone, VP of e-Commerce at Vera Bradley and Meyar Sheik, CEO of Certona explained how the retailer is improving shopper engagement and conversations with advanced site personalization.
The Retail TouchPoints team met with many solution providers, spoke with retail executives and attended sessions throughout the event — too many to mention in detail here, but several key executives are featured in our two recent special reports: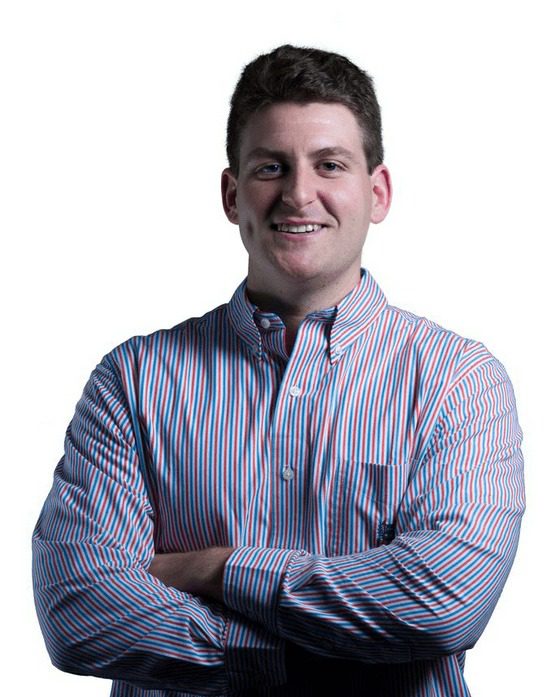 Editor's Perspective
By Glenn Taylor
Last week marked my first appearance at the Shop.org Digital Summit, and I must say that the event surely did not disappoint when it came to both the enthusiasm and innovation displayed by the attendees.
Content curators such as Curalate and Amplience indicated that while the product always matters in retail, marketing that product in the proper context will boost a brand's personality. The goal is to speak directly to the consumer through the proper channels, whether through social media, an online video or even a blog. Rory Dennis, CMO of Amplience, referred to this as "headless content," in which the appropriate information can be displayed without any changes regardless of the device being used. The more descriptive and relevant retailers can make their content, the greater the chance potential consumers will open their eyes and ears to the message.
Web site optimization, accomplished through data analytics, testing, or personalization efforts, is still a work in progress, especially with more consumers not only browsing but buying products online. A conversation with Amir Halevy, Director of Enterprise Sales at ClickTale, indicated that even the largest retailers still need assistance when it comes to optimizing their web shopping experience, from the front page to the checkout page. Halevy highlighted heat mapping as an example of a tool that is still proving to be very valuable in understanding exactly what customers see and click through as they browse.
Another general theme that caught my eye throughout the conference was technology disruption, which retailers are embracing as they aim to achieve a consistent consumer experience across all channels.
Keynote: The Disruptive Future Of Retail
A keynote session from Kasey Lobaugh, Principal and Chief Innovation Officer at Deloitte, and Salim Ismail, Executive Director of Singularity University, illustrated the real-world impact of this theme, taking attendees into the potential future of the retail industry by highlighting disruptive technologies. These technologies already have enabled smaller retailers to take a larger slice of the pie, with the top 25 retailers of 2009 losing 2% of their total market share.
Ismail cited Moore's Law, which states that computers' processing power doubles approximately every 18 months, as a main catalyst for the catchup by smaller retailers. He specifically brought up technology advances including the exponential influence of mobility on the consumer purchase, and discussed potential future disruptive forces including drones, driverless delivery, and 3D printing.
Location-Based Technology: Promises, Pitfalls, Benefits And Implementation
Retail stores, outlets and malls throughout the country are leveraging beacon technology, Wi-Fi and IoT (Internet of Things) applications to optimize the store experience. These location-based technologies help shoppers more effectively navigate the store while engaging with mobile apps; and also can help store associates close more sales.
Session panelists included:
Dennis Blankenship, Managing Principal, Retail and Distribution at Verizon Enterprise Solutions;

Daniel Hodges, CEO at Consumers in Motion Group;

Ryan Craver, SVP of Emerging Brands, Licenses and Digital Strategy at Lamour Group;

George Percivall, Chief Engineer and CTO at Open Geospatial Consortium; and

Ivan Frank, Director of Digital Marketing at Taubman.
Craver noted that TrimFit, a Lamour Group brand, has delivered three types of messaging through its beacon network: promotional content such as coupons, exclusive content related to parts of the store, and editorial content such as "top seasonal sales."
Frank indicated that selecting the right solution for a specific environment actually may be the most difficult challenge for retailers.
"Beacons can be very important for proximity, since you know a customer is in an area and you can push a location-based offer to them," Frank said. "Although we love the idea of doing that and inundating our consumers, in our case, we actually needed to prioritize precision. There needs to be a certain level of precision in order to accurately navigate a store. Those working in stores need a mapping piece behind the scenes to manage points-of-interest."
Capturing The Magic Of The Shopping Experience With Engaging Product Content
When consumers go online to make a purchase, they aren't just looking for a product, they're looking to replicate the best of the store experience. In a store, consumers can touch and feel products, giving them a better idea of what they're actually buying and minimizing the potential for unsatisfied purchases.
Therefore, the online store needs to make up for what it can't provide by supplementing the experience with descriptive information and techniques such as 360-degree visuals, interactive video examples and 3D camera images. Lowe's and GoPro are two businesses taking the initiative to integrate content into their online stores to engage consumers and appeal to their visual senses.
Richard Chapman, Sr. Content Development Manager at Lowe's, and Meghan Litchfield, Head of Global Ecommerce at GoPro, spoke about their success stories in the session.
Chapman noted that Lowe's brought a team of copywriters in-house to create full descriptions of the retailer's best offerings. Additionally, the retailer added more images that showcase products such as patio furniture and home grilling systems in their natural environment. Lowe's also added how-to videos with product details, and included spin capabilities to allow shoppers to view all sides of an image.
Litchfield attributed GoPro's online success to its "virtuous cycle of content," particularly fed by users who buy the company's cameras, film exciting footage and share it via social platforms. In 2014 alone, GoPro had four years' worth of video uploaded to YouTube with the hashtag #GoPro. This user-generated content is designed to spotlight the abilities of the technology and display true experiences that consumers can have with the camera.
Ending Customer Churn
While retailers want to bring in new consumers and expand their brand, long term success is highly dependent on their ability to retain existing high-value customers, and to convert new shoppers into repeat customers. In fact, this Shop.org session highlighted Gartner statistics indicating that existing customers spend 33% more on a retail visit than their newer counterparts.
The session included a panel of retail and solution provider executives who offered best practices for building a loyal consumer base. Participants included:
Melissa Collins, VP of Creative and Online at The Container Store;

Jerry Jao, CEO at Retention Science;

Justin Winter, CEO and Co-Founder at Diamond Candles; and

Amy Madonia, Executive Director of E-Commerce at Temptu.
The presentation focused on two imperatives for retail business growth: concentrating on marketing channels that deliver shoppers with high customer lifetime values, and knowing your customers.
Loyalty programs supplemented with targeting methods are one way retailers are eliminating customer churn. For example, Collins indicated that 30% of consumers at The Container Store account for 82% of the company's sales, with 63% participating in the company's POP! customer loyalty program.
"We can now identify new customers, whether they are active or if it looks like they're lapsing," Collins said. "Identifying these consumers is a huge benefit to getting more detailed information in our hands, and has been a reason why we're able to do a little more engagement with them that has more substance."
Moving Forward To 2016
With optimism flowing throughout the summit, now is the time for retailers to start planning beyond the holiday season into 2016. The digital age has given more retailers the chance to make their name in the industry, taking advantage of fresh ideas that are disrupting the traditional ways executives think, but benefiting the shopper in the long run.
As innovative technologies continue to improve the customer experience, these merchants have the ability to harness personalization, targeting, content marketing and mobile to their advantage, and in the process meet and exceed shopper expectations.
To access additional coverage on Shop.org announcements, click on the links below:
Infographic from Data Science: Who Makes Philly's Best Cheesesteak?
Qubit Adds Experience Management Solutions To Optimize Online Shopping
WHSmith Streamlines Business Operations For International Franchise Partners With NetSuite
Aptos Expands Localization Support Capabilities To Japan
Optimizely Raises $58 Million In Funding, Increases Revenues 100%
RetailNext Acquires Pikato To Enable Personalized Mobile Engagement
Executive ViewPoints: 6 Keys To Better Mobile Performance
Executive ViewPoints: Live Chat Gets Joyful And Jolly For The Holidays