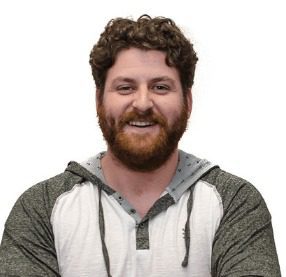 While the Retail TouchPoints team is gearing up for next week's 2018 Retail Innovation Conference in New York City, I had the opportunity to attend two user conferences this week in Las Vegas — Magento Imagine and NetSuite SuiteWorld. While we've discussed the concept of a "retail transformation" ad nauseum over the past year, wholesale also is undergoing its own transformation.
Although RTP focuses on how retailers can bolster their customers' experience, I noticed a number of sessions and in-person meetings at the two conferences that actually touched on the world of a somewhat different audience: B2B buyers. But the crossover felt very relevant, especially since it appears B2B wholesalers can learn a thing or two from their retail counterparts. In some cases, companies that function as both retailers and wholesalers, and that seek to excel in both areas, can leverage practices on the retail side to benefit their B2B operations.
As many as 75% of B2B companies have customers who have asked if they can purchase from them online, according to a survey from Sana Commerce. Among companies that already have a B2B-specific web store, 76% are planning to upgrade it within two years — an indication that digital transformation is still a work in progress for many companies.
Intelligentsia Coffee, Sugarfina Show That Retailers Must Treat B2B Buyers Like Retail Shoppers
Both conferences included examples of the benefits of serving every channel in retail — including wholesale. While B2B buyers often aren't associated with typical "shoppers," since they often order merchandise in bulk and traditionally have conducted transactions over the phone, they're still shoppers at heart. It makes very little sense for them to have to make purchases on outdated web sites and platforms, or have limited merchandise to select from.
This means retailers with wholesale businesses must optimize their B2B experiences in the same way customer-facing e-Commerce sites have been redesigned in recent years.
During the Imagine event, Matt Riddle, Director of E-Commerce at coffee roasting company Intelligentsia Coffee, shared that wholesale is approximately 75% to 80% of his company's business, despite operating more than 15 coffee shops, an e-Commerce site and a subscription model. Yet the company still continues to expand its product offerings, diversifying what it can sell to independent coffee shops, restaurants and other independent businesses.
"We're now launching into cold coffee," Riddle said in an interview with Retail TouchPoints. "We have a cold coffee solution that we're expanding our SKUs in, and we're also working on moving into the ready-to-drink space, which is already a very popular segment in the coffee beverage industry. It's pretty crowded and we're not the first-to-market so we're trying to make some headway with these products."
Another example of retail's impact on B2B comes from an unlikely source — luxury candy boutique Sugarfina. To close out my time at SuiteWorld, I sat in on a roundtable with Danny Coorsh, Senior Director of Operations at Sugarfina, where he shared the shared the company's origins, business growth and channel strategies. Sugarfina sells in just about every channel you can imagine, with 26 of its own branded stores in North America (including one at The Shops at Columbus Circle, where it will be a part of the RIC Store Tours) plus pop-in shops in department stores such as Nordstrom and Neiman Marcus.
While the company's current goals are to open 10 to 12 stores per year, with a particular focus on breaking ground internationally, Sugarfina also has built out a growing B2B presence on top of its B2C business. The retailer is no stranger to innovating and trying new concepts, with Co-Founder Rosie O'Neill speaking at RIC on successfully disrupting traditional product categories. The lifestyle brand launched its B2B e-Commerce site in only 21 days via SuiteCommerce Advanced, enabling buyers to gain a better view of real-time inventory, check their order status and log customer support cases. This move was vital not only for the customer relationships but also Sugarfina's internal processes, allowing the company to reduce manual order processing via phone, fax and email.
With retailers such as BJ's Wholesale Club, Staples and Office Depot all investing in B2B in some formats, it's clear that more merchants seeking to sell B2B shouldn't be afraid to invest further in their wholesale channel, especially if they want to keep their consumers engaged.