Staples and RadioShack made headlines in March when they announced plans to close a combined 1,300 stores. While each of the retailersshared a different rationale for the closings, the common denominator is that the brick-and-mortar locations simply weren't profitable enough to justify keeping them open.
Some industry executives might speculate that these closings illustrate that the brick-and-mortar experience is struggling, but such an assumption ignores numerous other factors, including the fact that brick-and-mortar stores continue to produce the greatest percentage of overall retail sales; and the discount store segment, in particular, is experiencing tremendous growth.
Of course, we have heard time and time again over the past few years about the struggling economy's effects on the retail industry as a whole. Shoppers looking to reduce expenses can either purchase fewer items from their preferred retail brands or take the alternative route of buying similar items from a discount store. These stores include dollar store chains such as Dollar General, Dollar Tree and Family Dollar; and clothing chains such as TJX and Marshalls.
Dollar General is set to open 700 stores in 2014, adding to its count of more than 11,100 across the U.S. In spite of winter conditions preventing people from traveling to the store to spend, Q4 2013 profits actually increased 1.6% over the same quarter in the previous year.
Since discount stores provide a novelty that brand-name retailers don't replicate, they aren't faced with online sales severely cutting into their brick-and-mortar revenue. Part of the attraction of discount stores for consumers is the ability buy something at a moment's notice, without having to deliberate over the purchase because of price. Most products sold at a dollar store don't require delivery, deeming shipping costs unnecessary.
TJX Companies — the parent company of T.J. Maxx, Marshalls and HomeGoods — and Ross Stores are two more examples of retailers thriving off the sale of discounted products. Both retail chains operate under the off-price business model, enabling consumers to purchase name brand merchandise for cheaper prices. TJX reported a net income of $2.13 billion throughout its most recent fiscal year, which ended Feb. 1, 2014. More importantly, the chain opened 169 new stores over that time period. Ross Stores reported net earnings of $837.3 million throughout the same time period and is scheduled to open approximately 95 new stores in 2014.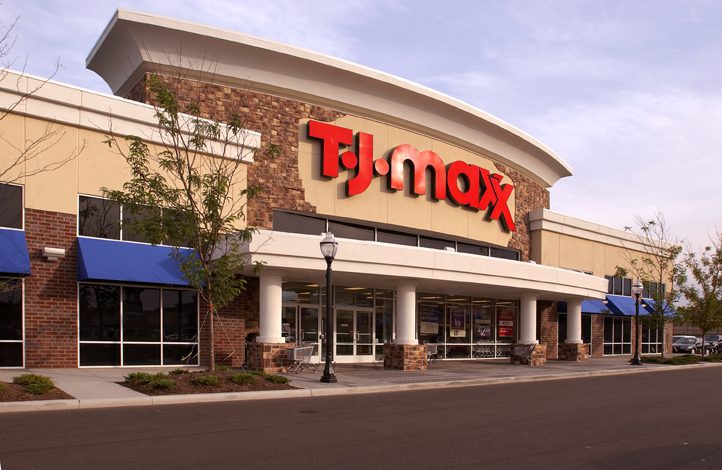 From a personal perspective, it is understandable why these clothing options are such a hot commodity. Even in non-recession years, they appeal to just about any kind of shopper. The collection of designer brands positions the stores to sell to all ages, interests and income levels, and consumers always look to spend less on comparable quality. The only major drawback for these retailers is their reliance on supplier overproduction, forcing the departments to lack variety at times. I've frequented both Marshalls and T.J.Maxx in the past, and I usually end up purchasing more clothes in one visit there than I would anywhere else.
Even Walmart, a discount store in its own right, is expected to open approximately 270 to 300 "Neighborhood Market" stores in 2014. The mega-retaileropened its first convenience store in Bentonville, Arkansas, in March in a much quieter fashion than one would expect from the retail chain. There are no plans for the retailer to expand on this concept, according to Deisha Barnett, Sr. Director of Corporate Communications at Walmart.
Walmart's foray into the smaller bargain store could pose a danger to dollar stores, especially if the company ever makes a serious investment. At the very least, the venture demonstrates that a massive retailer has confidence in the success of discount stores going forward, regardless of economic conditions.