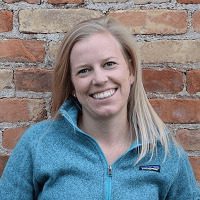 In science class, we were all given an invaluable lesson in marketing: create strong hypotheses and run experiments to test them. While many e-Commerce teams split test creative that must look "different," such as emails and ads, their web sites are frequently neglected. This is puzzling since their web sites are often where most of those marketing activities lead.
During the COVID-19 era, no other team is better suited to apply that high school science lesson than e-Commerce teams. Customer-facing messaging has changed to reflect brand values, delivery times have been impacted, and unexpected categories have generated incredible sales (pajamas are almost 'essential'). In each of those cases, experimentation can be used to improve the desired outcomes.
Experimentation Reduces Risks And Costs
Web site experimentation enables e-Commerce teams to holistically improve site performance over time — and as an added bonus, lower their customer acquisition costs.
Each completed experiment enables retailers to continually improve their sites and guide them on what to test next. A common approach to fixing "broken" or low-converting web sites is for an e-Commerce team to undergo costly and resource-intensive redesigns, usually with outside partners. Again and again, budgets often inflate and deadlines are rarely met. In the time it takes to complete a full web site redesign, hundreds of tests could be run on a site to increase average order value, reduce abandoned cart rates, increase transactions and more.
All Wins Add Up
An iterative approach to improving an e-Commerce site often results in "small wins" on day one, and it typically comes at a fixed cost. Smaller A/B tests such as reducing the number of call-to-actions on a PDP or adjusting copy under an add-to-cart button have been proven to lift revenue. In other words, don't pooh-pooh them if this is all you have the bandwidth to accomplish.
In some cases, smaller tests can have ripple effects throughout an organization. On-site test results can yield a lot of insightful learnings for teams outside of marketing and give them hard data to make smarter decisions. For example, online sales data can be immensely useful for telling in-store visual merchandisers which items to display in windows, what messaging to use, etc.
Evolve At The Speed Of Customers
With consumer shopping behavior seemingly shifting every few days during the pandemic, retail web sites must evolve faster. Retailers must run the highest-leverage experiments to do so. The first step is to make sure the right customer data is being collected.
It's crucial to begin with a strategic discovery phase, so an e-Commerce team can determine the real problems that need to be solved for customers. Removing opinion and gut feel has to be an overarching goal.
Start by analyzing your business' state of affairs, namely:
Review all data: customer service transcripts, chat logs, analytics data and more.
Identify baselines for your top KPIs using Google Analytics or your other analytics platforms.
Focus (or refocus) on getting back in touch with your core customer personas. Humanize them and write down their core goals, motivations and problems.
Conduct user research like customer interviews or session recording to identify core customer pain points with your site.
Formulate a list of hypotheses (or solutions) to solve the pain points you identified and prioritize them based on the level of impact, confidence in the problem they solve and ease of implementation.
Then, set SMART goals every few months or every quarter so teams stay laser-focused on achieving key business objectives.
What To Test During COVID-19
The "quarantine 15" has not only expanded waistlines, it's also expanded data sets for brands, particularly in some verticals such as household supplies and pet products. The sheer amount of data can feel overwhelming, but brands that double down on analyzing it and using it to guide their decisions stand to reap huge rewards.
Some brands have had success adding a countdown clock to their site wherein proceeds — for a limited time — go to a charity of the shopper's choosing. Testing shipping speeds at checkout has been insightful, as some consumers are okay waiting a bit longer for non-essential items. Even a simple sitewide banner stating that a business is open, or notifying customers when an item ships on product display pages (PDPs), are low-hanging fruit that can be tested and measured. Over time, tests like these improve a site's "health" and enable retailers to gather valuable behavioral and lifecycle data.
Immediate Improvements
The lessons learned from taking an iterative approach to enhance a web site can be used across every customer touch point. Digital and IRL shopping habits are ever-changing — so should a web site.
---
Laura Stude is the Co-Founder of surefoot, a boutique experimentation agency. She gives a damn about helping e-Commerce brands and SaaS companies grow. She cut her A/B testing teeth as a developer and strategist for clients like Keurig, Adidas and Patagonia before packing her bags to run optimization at Hillary Clinton's campaign in 2016.