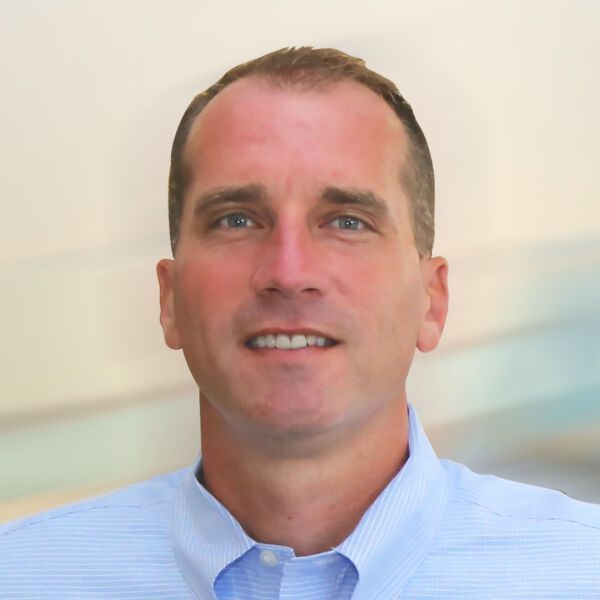 There have been a lot of challenges for retails brands in the past year — from considering the viability of brick-and-mortar stores to navigating crippling supply chain delays. While these are real concerns, I believe one of the biggest challenges brands have faced is how they meet the increasing and evolving demands of customers. Delivering the best customer experience (CX) possible can be the difference between surviving and closing for good — but what most brands forget is that those CX efforts must extend to every type of customer, including the ones they've never considered before.
More customers than ever are facing vulnerability — from financial hardship and illness to those who struggle with navigating digital technology. Recent research found that 24 million people in the UK displayed one or more characteristics of vulnerability, and while the findings were limited to a specific region, it's not hard to imagine the proliferation of customer vulnerability globally.
Moreover, vulnerable customers are not always transparent about their personal circumstances or financial challenges, so it's often up to customer service agents to identify these scenarios. Take, for example, an elderly customer who is struggling to use a website to purchase daily essentials, like food, and needs help scheduling a delivery time. Being able to identify that vulnerability when they call for support could change how the customer service agents handles that conversation.  
With more than half of customers saying they'll stay loyal to a brand because of positive customer service, the brands that aren't actively working to understand and address customer vulnerability are missing a critical opportunity to connect with consumers and drive long-term loyalty.
So how can retail brands identify vulnerable customers at the front lines in the customer service centers, across any customer interaction, to achieve more successful outcomes? Here are some tips to identify, better serve in real time, and ultimately retain vulnerable customers.
Capture every customer interaction to enable effective analysis.
Most contact centers monitor and review a miniscule 1% to 6% of their customer interactions. This means most brands are 94% blind to their customer service efforts. Analyzing 100% of interactions will enable brands to identify vulnerable customers in real time, when agents can act.
When brands analyze 100% of customer interactions, it makes it possible to identify common themes, trends and patterns that provide valuable insights related to customer vulnerability — and from there, establish important criteria associated with vulnerability.
The challenge is that analyzing 100% of interactions AND identifying patterns in that noise is incredibly difficult. Applying AI and machine learning to analyze engagements in chat, phone, social, SMS, email and more makes it easier to identify criteria associated with vulnerability at scale. These criteria can then be assigned a category and tagged for future automated analysis.
Use advanced analysis to understand emotions within interactions.
Most of the customer conversation analytics that brands use today are only surface level — is a customer generally satisfied or dissatisfied? — and simply insufficient when it comes to identifying and addressing vulnerability.
By tagging criteria related to vulnerability, retail brands can automatically monitor and analyze the context and emotion of communications, in addition to the content. For example, advanced acoustical analysis can measure the overall intensity of customer feelings through stress levels and other variables to understand and interpret emotion. Understanding the context and nuances of every conversation is the only way to truly address customer vulnerability.
When retail brands understand how a customer feels about something and their emotions, they can build a complete picture of vulnerable customers, as well as work to deliver better customer service based on the insight.
Effectively identify vulnerable customers in real time.
From here, vulnerable interactions can be flagged as they happen. In doing so, companies can equip their customer service agents and other customer-facing employees with the insights and knowledge they need to better manage vulnerable interactions, including:
Providing agents with relevant background information about the customer;
Providing real-time alerts to make agents aware that they're interacting with a vulnerable customer;
Giving agents meaningful feedback on interactions with vulnerable customers to improve future performance; and
Delivering training and support to help employees develop effective communications skills for interacting with vulnerable customers.
By combining the power of technology with the empathy that can only be delivered in human-to-human interactions, customers get better, more effective service.
Using customer insights for better CX and better business.
Brands and customers alike are working to navigate this new retail landscape, and the brands that focus on meeting the expectations and needs of every customer are the ones that will ultimately succeed. Catering to vulnerable customers is a key part of that, now and in the future. With the right tools and strategies, brands can better help the customers who are asking for help, both literally and figuratively.
Gathering insights from these interactions and using the deep understanding to take action is the only way to elevate CX and strengthen loyalty. It's good for business and good for people — and that's a win-win.
---
Eric Williamson is CMO of CallMiner, a provider of speech and customer interaction analytics. Williamson has over 20 years' experience leading marketing programs for major brands, including Acquia, Google, Intel, Ulta Beauty, Walmart and more. Williamson leads CallMiner's global marketing strategy, with a focus on positioning the company as the industry's number one platform for extracting and operationalizing customer insights to drive transformational business change and value.