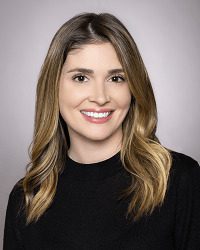 There have been a lot of changes over the past four months, and one thing that's currently top of mind for brands and marketers is how to safely and strategically reopen their doors to customers. As stay-at-home restrictions begin to lift across the U.S., though, it isn't quite business as usual.
Driven by the urgent need for essential goods, but also stymied by social distancing regulations, consumers aren't making purchases the way they used to. They're trying new shopping methods and reassessing their past shopping behavior.
Media consumption behavior is changing, too. Overall, daily time spent with all forms of media has increased by almost an hour from November of 2019 to April of this year, according to eMarketer. Mobile usage among American adults has risen by 70% a day, while daily time spent on social media this year is expected to top 2019 by 7 minutes.
So what is 'the new normal' and how has consumer intent changed during this time?
In general, consumers are approaching formerly "normal" activities like shopping and dining out with a different point of view. But Deloitte, which has been measuring consumer anxiety via biweekly surveys, reports that more people are "feeling safe going to the store." That bodes well for business revenue.
In April and May, the focus was still on necessities like everyday household goods, groceries, healthcare and housing, while categories like apparel and travel saw a drop in overall spending. In addition to changes in purchase intent, consumers also adapted to new shopping channels: 35% of shoppers tried buy online, pick up in store for either the first time ever or the first time in six months during the pandemic.
In its May update, though, Numerator noted shopping in stores that were previously closed was a top-four activity in terms of desire and likelihood. Restaurant pickup or delivery topped the list of most highly-anticipated activities, with 71% of consumers saying they were "extremely likely" or "very likely" to do so in the next two weeks.
These shifts in behavior, intent and action require that businesses reassess their strategy for positioning themselves to meet their customers' evolving needs. That process starts with behavioral data.
Here's what brands and marketers need to consider:
Connecting with the right audiences based on real-time location trends. Brands should assess whether consumers are beginning to reemerge to pre-stay-at-home activity levels. Based on their foot traffic patterns, brands can tailor messaging and creative ads for these different shopper segments. They can also reach loyal customers by offering services like curbside pickup to Moderate Movement shoppers and delivery options to Low Movement customers who would want their products brought directly to them. According to Numerator, "online delivery and buy online, pick up in store services continue to attract new users."
Make data-driven decisions. With shifts in behavior, intent and action, businesses must quickly adapt in order to strategically position themselves to meet their customers' evolving needs. Lean into data and patterns to help identify opportunities for your business. Many location technology companies also are offering access to free tools that can help unlock unique and valuable insights into consumers' rapidly changing behavior. This can be very helpful in guiding marketing strategies as the world begins to reopen.
Don't overlook the importance of mobile apps. Since the week of March 17, 2020, in-app consumer spend has increased by 78%. With behaviors changing quickly, brands should lean on location data to help guide their marketing efforts, and connect with customers at the right moments.
As consumer intent and behavior changes, reopening plans need to be able to adapt quickly. A data-driven plan for COVID-19 recovery and store reopening will allow retailers to adjust strategy while satisfying consumer demand.
---
Rosie O'Meara is the SVP of Sales and Marketing, leading all revenue and marketing strategies for GroundTruth. Before joining GroundTruth, O'Meara served as VP of Customer Success and Mobile Initiatives at a4Media. She joined a4Media through its acquisition of mobile ad platform Zapp360 in 2018. As CEO of Zapp360, she built and grew the business into a profitable SaaS mobile marketing platform for local media companies, such as Tribune Media, Hearst, TEGNA and Viamedia. Prior to that role, she was part of NYC-based brand and agency sales teams at Verve Mobile and ITN Digital. O'Meara lives in Manhattan with her husband and three children.