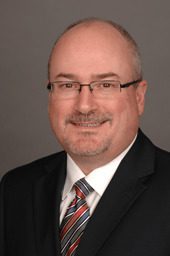 The store reopening process is well underway in many states and the rest are in process to follow in the near future. This is good news for retailers. However, COVID-19 social distancing restrictions will keep foot traffic to a fraction of what it was until a vaccine is widely deployed and there can be a return to normal. How long this will take is a guess, but it wouldn't be unreasonable to assume that it will be a year or more. Retailers are facing considerable pressure to preserve cash and return to profitability in this environment.
The implication for retail store distribution is that there is too much capacity, and that the length of time that store volumes will be down is too long to ignore a significant reset of the store delivery network to reduce costs. Leading retailers are already shedding unneeded fixed costs like stores and distribution centers and creating more agile, low-cost retail distribution operations. There are a number of important strategies and technologies that can help this transformation.
Most retail distribution networks were optimized based upon volume assumptions that no longer exist. The future promises uncertain store sales volumes. The current fixed infrastructure is no longer cost-optimized and the store density is lower. To reduce costs, distribution centers need to be closed and retailers need to consider servicing stores from a greater distance. As a result, retailers need their retail distribution to be innovative, and they must rely more heavily on transportation and 3PL-centric services to be more agile and cost-effective.
In the past, store volumes might have warranted multi-stop truck load deliveries. Now, parcel and pool distribution might be better options for cost and service. In addition, retailers should look at multi-modal transportation strategies and dynamically evaluate transportation options. For example, increased parcel costs can be mitigated by combining line hauling to skip zones — and costs. Pool distribution leverages the economy of scale through multiple retailers using the same pool services to make deliveries to the same location. Pool can offer retailers the speed of parcel and be lower cost than LTL (Less Than Load).
Contactless delivery has become extremely important due to COVID-19, and if a retailer and its carriers have not embraced it, now is the time. Through automated scanning and tracking of each package, carton or SKU, retailers can create a stronger chain of custody, and use that information to eliminate paper-based delivery processes and enable contactless deliveries. Using GPS or other location-based tracking services, carriers and logistics service providers can complete the delivery process without physical contact at the store. The byproduct of this approach is the acceleration of delivery data through the retail distribution chain, which reduces inventory and improves responsiveness.
As retailers move to multi-modal store distribution, they need to have greater visibility to store shipments and inventory in order to control distribution flow and reduce store labor costs. Shipment visibility allows retailers to better manage and minimize inventory — key to preserving cash yet helping ensure that stores are properly stocked and sales are not missed.
Having one version of the delivery truth is critical to managing carriers' service and cost and results in lower claims and loss. It's also critical to enable high growth programs like BOPIS to succeed. Shipment visibility can be used by store operations to better plan labor and visual merchandising efforts to reduce costs.
E-Commerce needs to become an important part of the retail distribution strategy. There is no doubt that COVID-19 turbocharged e-Commerce and changed buying behaviors.
Until now, many retailers have shunned retail distribution from e-Commerce, but the significant shifts that have occurred demand that it be reconsidered. Retailers need to incorporate store shipping to leverage store assets and inventory to respond quickly to growing e-Commerce demand on a local level. Retailers should also consider leveraging their pool providers for e-Commerce fulfillment to again improve capacity and responsiveness, but also to minimize store inventory and transportation costs.
There is no lack of challenges facing retailers today and in the near term. However, this is an excellent opportunity to reassess retail distribution strategies and tactics to emerge stronger. Retail distribution technology will be an important enabler to help transform retailers to more agile and productive versions of themselves.
---
Chris Jones is EVP, Marketing & Services at Descartes. He is primarily responsible for Descartes' marketing and professional services organizations. With over 30 years of experience in the supply chain market, Jones has held a variety of senior management positions including SVP at The Aberdeen Group's Value Chain Research practice, EVP of Marketing and Corporate Development for SynQuest, VP and Research Director for Enterprise Resource Planning Solutions at The Gartner Group, and Associate Director Operations & Technology at Kraft General Foods.