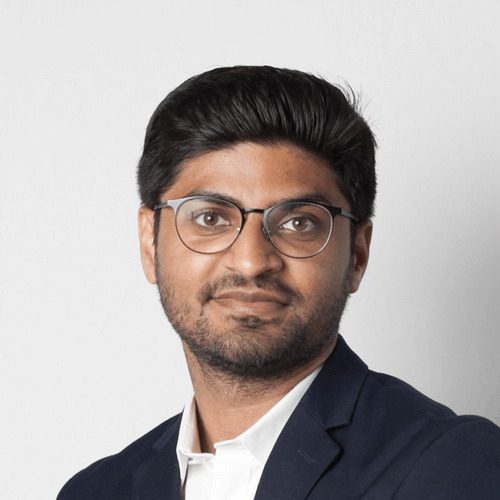 Analysts and consumers have been predicting the death of retail for many years now, but 2020 was especially grim. Earlier in the year, Coresight Research said as many as 25,000 retail stores in the United States are expected to permanently close that year, twice the record number of 9,302 closures in 2019. The impact of COVID-19 pushed many customers to either shift their behaviors or change habits entirely, with long-term brick-and-mortar customers relying on online shopping as well as new customers trying digital-first businesses.
The pressure was already on retailers to nail customer experience, but it will be top of mind in 2021. In fact, nearly three quarters (71%) of C-level executives in the retail industry said that improving customer experience is one of their short-term goals over the next 12 to 18 months, with the quality (63%) and speed (57%) of customer support being the focus of current improvements.
With face-to-face interactions more difficult in the COVID world, customer support agents are often retailers' most visible brand ambassadors. Unfortunately, agents are overwhelmed and not getting the training they need while working remotely. You know those "this call may be monitored for quality purposes" messages? Only 1% to 2% of calls are ever listened to, and when they're reviewed, the process is entirely manual. The result is feedback and coaching delivered two weeks after an issue occurs, doing nothing to help frustrated customers, and in turn, not helping agents learn and grow.
While we don't like to make sweeping budget predictions, it's likely that 2021 budgets will not change, and that retailers will continue to have to do more with less. The most realistic solution is better training for frontline brand ambassadors that address the c-suite's main goals of improving quality and speed. And the key to that is an emerging technology called contact center AI.
Contact Center AI Trends That Can Move the Retail Needle
Contact center AI utilizes cutting-edge speech technology and natural language processing to transcribe and analyze voice support calls at a massive scale. The ultimate goal is to automate tedious quality assurance workflows, improve agent performance programs, mitigate compliance risk and drive an overall better customer experience, all key to 2021 improvements for the industry.
At the heart of this turnaround in the retail contact center is call transcription. Accurate transcription engines, especially those that can excel in a high call volume setting like a big box retailer's contact center, are built around the conversations taking place. Beyond analyzing the call itself, leading transcription engines use machine learning to accurately predict contact center or industry-specific words like "sale" or "return processing time," and are built to get smarter over time. With more accurate transcription, retailers have better insights into what is actually happening on calls, which leads to more useful and impactful coaching programs.
On the performance front, the average contact center agent currently only receives feedback on an average of three calls per month. With contact center AI, retailers can address both the quality and speed of customer support coaching programs. Conversations are automatically scored, and based on results, retailers can take advantage of thousands of micro-coaching opportunities for agents.
The coaching is data-driven, personalized and provided in micro-formats that agents and their managers can digest and understand. It's also measurable, so agents can see how they have improved over time. Beyond the content of the coaching programs, speed is equally important. Driven by automation, agents receive near-instant feedback on how calls can be improved, and use that feedback to improve the experience for the next customer they interact with.
One More Piece to the Compliance Puzzle
In addition to being on the front lines, retail contact centers also handle massive amounts of sensitive customer information like credit card numbers and personally identifiable information (PII). However, many contact centers still use outdated compliance practices and risky workflows, leaving them vulnerable to stiff penalties or loss of brand reputation. With Contact Center AI, retailers can rapidly and proactively monitor 100% of calls for compliance violations, and build proactive compliance monitoring processes to address risk before it becomes a widespread problem.
A Better 2021 for Everyone
While the technology and methods to improve customer experience have vastly improved over time, at the end of the day, providing a quality retail customer experience is about relationships. When retailers provide their frontline agents with data-driven feedback and coaching, the agents win, as well as the companies and consumers they interact with. 
---
Swapnil Jain is CEO and Co-founder of Observe.AI, a contact center AI leader that transforms customer experiences and improves agent performance by helping top brands analyze 100% of calls and streamline quality assurance workflows. During his time leading Observe.AI, the company has been named as one of Forbes' Top 50 Most Promising AI Companies; made Gartner's Top 25 Enterprise Software Startups list; and is one of the fastest-growing startups in the Bay Area. Jain was among Twitter's first India employees, helping open the company's offices there and spearheading its first India-based engineering team.