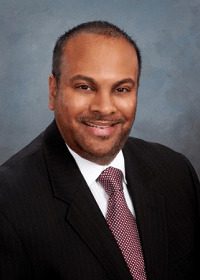 Not long ago, the Chief Experience Officer was introduced to retailers as a role that could oversee the entire customer and employee experience sectors of a business. However, when it comes to retail specifically, oftentimes the customer experience is fully dependent on the supply chain experience. Enter the Chief Supply Chain Officer (CSCO).
Up until recently, it was rare for someone with a supply chain background to be elevated into the C-suite; the "CSCO" role (before it was invented) often fell under Finance, Procurement, Operations or other business functions. In fact, many organizations didn't know where to put a supply chain leader, because they simply did not understand what "supply chain" really means to a business. For example, a CSCO was a function you'd only see in business environments where there was a clear inbound raw materials to finished goods process. Now we are seeing the role exist even in companies that don't deliver a physical product.
Today, as we did a few years ago with the rise of the Chief Experience Officer, we are seeing a growing need for a C-suite level expert in each area of the retail customer experience. And a subset that is top of mind for retailers (especially right now) is the supply chain.
The supply chain is often one of the most time-consuming aspects of running a business, especially as retailers who relied on brick-and-mortar sales have had to make the quick switch to e-Commerce-based selling as a result of COVID-19 restrictions. And as one of the final touch points a brand has with a consumer, having a designated role to focus on the supply chain is critical in helping your business keep up with the ever-evolving customer experience, which requires businesses to rapidly adopt new technologies, manage visibility and prioritize returns.
Embracing Technology
As part of his or her role, a CSCO can help an organization adopt new technologies and processes that save the company time and money, ultimately having a trickle-down effect on the customer experience.
For example, a CSCO can help a company adopt software that helps to alleviate certain business pain points. CSCO-enabled assets like inventory software can help retailers avoid stockouts by providing alerts when inventory is running below a preset threshold, and more importantly, help retailers communicate expectations to the end customer.
With a CSCO, it's easier than ever to implement tools business-wide that ease internal processes of getting in touch with vendors/suppliers, transportation carriers and the customer, allowing for more control over every touch point.
Internal And External Visibility Into The Supply Chain
A CSCO can provide visibility within the supply chain process, as well as designate measurable KPIs to communicate across an entire business.
When it comes to impacting the customer experience, increased visibility over the supply chain allows companies to manage disruptions in the most timely and cost-efficient manner. This also promotes enhanced transparency to consumers, enabling them to stay in the loop in every step of the supply chain.
Giving supply chain transparency to a customer, such as estimated delivery dates or sustainable sourcing efforts, can ultimately increase customer trust and set clear expectations.
There is, however, a balancing act — how much visibility and communication into this process do you want to give to your end consumer? Does a consumer really need to know where the inventory is located, or who your inbound vendors might be? A CSCO helps organizations balance these needs.
And while internal visibility can help streamline deliveries and enhance customer trust, giving visibility power back to the consumer also helps to improve the employee experience and overall productivity — allowing workers to better understand gaps and areas of improvement stemming from customer feedback.
A Focus on Returns
According to a research study conducted by ShipStation, 72% of consumers say return policies directly influence their online purchase decisions. With that, if customers don't like your return policy, you'll likely lose the sale to a company that offers a better one. At the end of the day, returns are essential to customer experience and the overall health of your business.
A CSCO can implement the right returns strategy for your company while prioritizing customer convenience. For example, offering pre-printed labels in shipments provides convenience to the customer, but can result in wasted materials and high printing costs. A CSCO can make the decision to implement self-service return portals, which can reduce customer support time and overhead costs while keeping ease of use a priority.
The returns process is essential in keeping tabs on consumers and ensuring customer loyalty, and a CSCO can help to promote the importance of a strategic returns policy within an organization.
Today, the CSCO and the Chief Experience Officer have a similar duty: protecting the customer experience while enhancing internal processes. As the supply chain becomes a more direct touch point with the consumer, the CSCO must become an essential part of any retailers' business strategy. While helping your business keep up with the ever-evolving customer experience, the CSCO has the power to revolutionize the way you adopt new technologies, manage visibility and prioritize returns.
---
Krish Iyer is Head of Industry Relations and Strategic Partnerships at ShipStation. He is a respected shipping and supply chain executive with more than 17 years of industry experience, with companies including FedEx, Pitney Bowes, Neopost and now ShipStation. An expert in cross border e-Commerce, international fulfillment and supply chain technology, Iyer is often quoted in publications such as The Wall Street Journal, New York Times, DC Velocity, Logistics Management and Business News Daily. In his current role he is focused on long-term relationships between e-Commerce merchants and e-Commerce marketplaces.