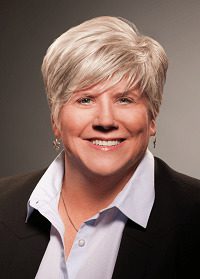 Consumers today want to know exactly what they're buying — and many of them want to know how it was sourced, made, packaged, distributed and will be disposed. People are increasingly interested in contributing to a more sustainable, circular economy by choosing products that align with their personal values. They have become savvy enough to look beyond slogans and taglines for evidence to support product claims, and may even have specific criteria in mind when considering a product's sustainability.
In an article published by The World Economic Forum, CB Bhattacharya, a professor at the Katz Graduate School of Business at the University of Pittsburgh and an expert in corporate responsibility and sustainability, argues that the COVID-19 pandemic has raised global awareness of shared responsibility that will only amplify consumer interest in identifying sustainable products and buying from brands embracing sustainable corporate practices. He is not alone; many experts are predicting similar after-effects and advising businesses to prepare accordingly.
Brands can build lasting relationships with consumers by providing relatively granular product information to address their questions and concerns. To be factored into a purchasing decision, the details must be shared throughout the supply chain in a standardized, shareable format and language, so that buyers can compare apples to apples and make their decisions with confidence.
A comprehensive sustainability initiative requires top-down, systemwide analysis and thoughtful consideration of business practices, including raw materials sourcing, order consolidation to reduce individual and inefficient shipments and carbon footprint reduction made possible by greater industry collaboration based on standards.
1. Raw Materials
As more retail companies are focused on improving sustainability and transparency, the consistent identification of raw materials is an important step toward achieving those goals. When raw materials in finished items are identified consistently, and that identification remains linked to the item, goods become reusable and repairable long after the time of first purchase, prolonging the lifecycle and reducing waste.
Industry is working to develop and document standardized methods to describe raw material attributes for apparel and general merchandise. Members of the GS1 US Apparel and General Merchandise Initiative developed a "Best Practice Guideline for Exchanging Raw Material Attributes" that offers a common vocabulary for defining attributes in four primary material types — knit fabric, woven fabric, leather and synthetic material. It helps supply chain partners categorize like-kind materials using a common set of definitions, which will contribute to streamlined sourcing decisions, clearer purchasing specifications and reduced time to market. Standardized product information enables shorter product development cycles, resulting in process efficiencies, enhanced sustainability and transparency for consumers. The guideline addresses retail industry challenges associated with the time-consuming process of mapping raw material data attributes from multiple sources.
Providing clear definitions of attributes, as well as standardized codes that describe them, enables trading partners to consistently exchange accurate and complete data. For example, the selection of product label content or label data may vary based on the attributes of component materials. Attribute data could extend beyond the product development cycle and inform consumer product inquiries, such as searching for material allergies or like-kind product comparisons. Products that carry a persistent identifier (such as a luxury good with a woven QR code) could have component material made available to repair or material reclamation entities, better enabling product circularity.
2. Order Consolidation
If every single order gets shipped in an individual box, inefficiencies abound. Many retailers have minimum carton sizes and weights, sometimes leading to small products being shipped in larger boxes than necessary — which is highly inefficient and wasteful. Sometimes the solution is to consolidate multiple orders across multiple departments into a single carton, enabling delivery of more units per carton — reducing waste, packing materials and freight costs as well as shipping and handling expenses.
Recognizing a need to improve supply chain agility and better serve the needs of today's environmentally conscious consumers, leading North American apparel and general merchandise brands, retailers and solution providers worked with GS1 US to offer industry-supported recommendations for leveraging standards in order consolidation. They collaborated on developing the GS1 US Apparel and General Merchandise Guideline – Order Consolidation Best Practices, which outlines best practices for leveraging data standards to share information about the consolidation of purchase orders by the brand owner and the retailer. 
Order consolidation helps shippers reduce material costs for boxes, labels, tape and packing materials such as air pillows and foam peanuts. Using fewer cartons per shipment lowers labor costs associated with building the shipping cartons and filling, loading and unloading them. It also enables optimized cube utilization for each package, which helps improve trailer capacity, reduces fuel costs and shrinks the shipment's carbon footprint.
3. Reducing Waste
Consumers are highly aware of their responsibility to help reduce waste and negative environmental impacts. Many are motivated to consider these factors in their purchasing decisions. Recycling is one way to reduce waste. When it comes to apparel, extending the useful life of the product is even more helpful — if a product lasts and can be donated or even repaired when necessary, its disposal is delayed or prevented. Textile recycling is being offered in some communities to capture the material that might otherwise end up in landfills.
On the supply side, brands and retailers will need to focus on preparing product data for a longer lifespan, beyond the point of sale and into the circular economy. How that data is set up, maintained and shared is critical for a company looking to make meaningful connections with consumers and earn their trust in the digital age. For global and circular supply chains to work, they must be nimble and rich with universally understandable end-to-end product and transaction data.
Ultimately, the truth matters in building and maintaining consumers' trust. Sustainability is important to consumers today, and they are knowledgeable enough to reject unsubstantiated "greenwashing." Environmental claims have to be backed up with data and supported by empirically practical business processes that increase efficiencies and contribute to a more sustainable retail supply chain.
A circular economy is evolving that emphasizes holistic improvements in sustainability through material reduction, reuse and recycling. It depends to a large extent upon consistent, standardized product information about raw materials and sourcing, on supply-chain and packaging efficiencies including order consolidation and on a documented, information-rich approach to promoting waste reduction. Product manufacturers and retailers that commit resources to honor practical and visible sustainability initiatives will have an advantage in securing a loyal following of consumers who care.
---
Susan Pichoff leads the GS1 US Apparel and General Merchandise Initiative — an industry group that works to solve supply chain challenges such as data accuracy, inventory visibility and efficiency through GS1 Standards. She is a seasoned veteran of retail operations, having spent 20+ years at Macy's Systems & Technology managing product databases, merchandise suppliers and software suppliers to build systems that improved the customer experience.