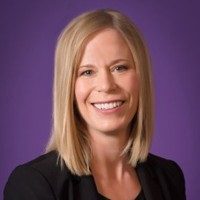 Though the industry was already transforming, the pandemic accelerated a change in how and where people shop, and many brick-and-mortar jobs were lost as a result. While the past year has been difficult for retailers and recruiters alike on a global scale, employment is looking up — 41,000 retail jobs were added in February 2021, and the industry has recovered 2 million of the 2.4 million jobs lost in March and April 2020, according to the U.S. Bureau of Labor Statistics.
It is important that businesses are equipped with a well-staffed retail team for when stores fully reopen. The retail industry generally has a higher turnover rate compared to other industries, making volume hiring more crucial than ever, especially when preparing to serve customers post-pandemic. To meet the anticipated demand, recruiters are preparing to ramp up hiring efforts by evaluating their strategies, processes and technology, to be ready to onboard the best quality hires when this time comes. Here are some ways to get started:
Create a Pipeline of Talent
With retail roles having high turnover rates, the process of recruiting for hourly positions is a never-ending cycle. Because of this, it is critical to engage and nurture a pipeline of talented candidates in preparation for when rapid hiring ensues.
Hiring at a high volume involves nurturing a robust pipeline of talent. Revisiting candidates that have submitted an application in the past and seeing if they might be suitable now, or for a different open role than the initial one they applied for, can be a beneficial strategy. Many retail employees work seasonally, and managing an organized database sorted by location, availability or skill set allows recruiters to implement targeted campaigns and keep candidates engaged year-round. When the time is right, recruiters can then tap into these talent pools when more suitable open roles become available.
Reach diverse applicants
Building a diverse and inclusive environment within a retail store should be a top priority, and hiring employees with a variety of backgrounds and skill sets creates a workforce more reflective of customers and the world. Being intentional with your hiring efforts, along with leveraging recruitment tools to assist in uncovering unconscious bias within job descriptions, are great places to start. Some of these tools in particular can flag gender bias, racial bias, insensitive word usage, readability and overall sentiment within your job descriptions that might be limiting your talent pool. Incorporating inclusive language will help you better engage candidates and expand your target audiences. This will also result in a greater number of applications, leading to a shorter time-to-hire.
Strengthen Employer Branding
In brick-and-mortar stores, the employees are the first people customers interact with — therefore, they must be good representatives of the brand and have an understanding of every product offering. Having a strong presence on social media can be instrumental in appealing to top talent in the retail industry. Branding is everything in the retail space, and when your brand resonates with your employees, they become an outward extension of your company values and vehicles to help consumers connect with the brand as well. Having skilled employees who can interact with customers to close online sales or solve customer service issues is vital for reaching both existing and prospective customers.
More and more, potential hires are searching for jobs via social media channels, with 73% of people aged 18 to 34 having found a job utilizing these platforms. Reviewing and refreshing social channels frequently can allow retail brands to stay top-of-mind and connected with job seekers. Retailers have room for fun and experimentation on social media when it comes to showcasing their personality as an employer. Take advantage of this opportunity by building an employer brand presence on platforms like LinkedIn and Instagram, and perhaps even Snapchat and TikTok. Creating content that showcases what it's like to work for your retail brand can open doors for discussions and engagement with potential staff.
Take Advantage of New Technology
Filling the roles of hundreds — or even thousands — of new employees at once can be overwhelming, which is why utilizing technology is helpful when it comes to automating portions of this process. Examples of leveraging automation can include quickly screening candidates via text and routing them to a live recruiter or application process when the time is right, along with using a smart scheduler to navigate the daunting task of scheduling interviews.
Text messaging has become more widely used in recent years, with 60% of job seekers who have received a text during the hiring process preferring this channel over email or phone communication. Manually completing these steps would be nearly impossible when hiring at scale, so retailers should take advantage of these types of technologies that have the potential to be at their fingertips.
Using an Application Tracking System (ATS) can also assist retailers in hiring smarter and faster by streamlining communications, ensuring a seamless and consistent experience for applicants and closing communication loops.
As stores return to full operations, it is imperative that recruiters and talent acquisition leaders are spending time evaluating and updating their recruitment processes to engage with quality retail talent quickly and efficiently.
---
Amy Hughes is the VP of Customer Enablement at Jobvite. She has over 20 years of experience in the recruitment marketing and talent acquisition industry. She has worked with companies to develop recruitment marketing strategies, improve the candidate experience, and optimize talent technology.