Diversity and hiring are both huge areas of focus for retailers at the moment, and now the two are converging as jobseekers find themselves with the upper hand in a tight labor market. As employers across the business spectrum try to woo workers with wage hikes and perks, many jobseekers are using more personal metrics, such as their own ethical and sociopolitical alignment, to choose their future employers.
This has only added fuel to an already-burning fire, driven by vocal consumer demand. Diversity and inclusion (D&I) has become an absolute imperative for retailers.
So what does it take to create a cultural persona that attracts top talent and loyal customers? Start from the inside out. "Diversity of thought doesn't happen without diversity of representation," said Mita Mallick, who previously lead D&I at Unilever and is now Head of Inclusion, Equity & Impact at equity management firm Carta.
"When you have all those points of views, life experiences and cultural backgrounds coming together around a table colliding, clashing and collaborating, that's when magic happens," she said in an interview with Retail TouchPoints. "That's when we come up with that one breakthrough innovative idea to authentically and purposefully serve customers and communities that may have historically been overlooked."
Working toward this goal is an ongoing evolution. To create truly diverse and inclusive environments on a long-term basis, retailers will need to:
Understand the depth and breadth of what "diversity" really means and develop hiring practices that take all these facets into consideration;
Redefine and broaden their customer profile, and then build a workforce that is reflective of that;
Shift the mindset from looking at diversity and inclusion as a "to-do," and instead recognize D&I as a powerful tool to drive innovation and business performance; and
Take advantage of the talent they already have by training them well and cultivating a listening culture.
First off, Let's Define Diversity
While the ongoing conversation around diversity in the workforce has centered primarily on race and gender, true diversity involves taking into consideration the vast inventory of characteristics and traits that make up the human population. Frans Johansson, Founder and CEO of The Medici Group — which advises companies on how to enhance their D&I to drive innovation — breaks diversity into four dimensions:
Who you are: Encompassing primarily external traits such as gender, race, ethnicity, age and sexual orientation.
What you do: Facets such as education, function, industry and job.
How you do it: Are you introverted or extroverted and other factors of "neurodiversity."
With whom you do it: The networks that you've built in your career, in your industry, your community and with your family.
That's a lot to account for, and certainly not something that can be tackled all at once. "Where [a company] wants to start in this journey is going to depend," said Johansson in an interview with Retail TouchPoints. "Some want to start in the 'who' part, because that's where the energy is, but others might want to start in the 'what' part as they look to build cross-functional teams. The point is that you can travel to these other dimensions over time."
"When I worked at Apple, I was a hiring manager there and I remember being drilled by the HR team that there is no 'fit' at Apple. If anybody ever says they're 'not a fit,' correct them, because the only fit at Apple is that they have high learning agility — that's what we look for," said April Sabral, Founder and CEO of retailu and author of The Positive Effect: A Retail Leader's Guide to Changing the World in an interview with Retail TouchPoints. "People are going to have to start speaking more about skills and abilities and competencies versus 'fit.' That needs to come out of everybody's language."
However, with awareness of the external facets of diversity at an all-time high, even this step can feel daunting to many managers. Sabral suggested that one of the best ways to address this is to ensure diverse representation among the interviewers themselves. "You've got to put more minorities in the interviewing process so that you're not making a decision based solely on underrepresentation, you're making a decision based on that and skill level," she said. "Somebody who is not a minority might overcorrect and make a decision to hire because they're nervous about not including [a specific race or gender, for example]. Step one is to include diverse people in the interview process so decisions are inclusive."
Diversity Needs to be Implemented Top-to-Bottom
While initial efforts to increase diversity tend to focus on leadership-level positions, representation across the board is vital to truly see the business benefits.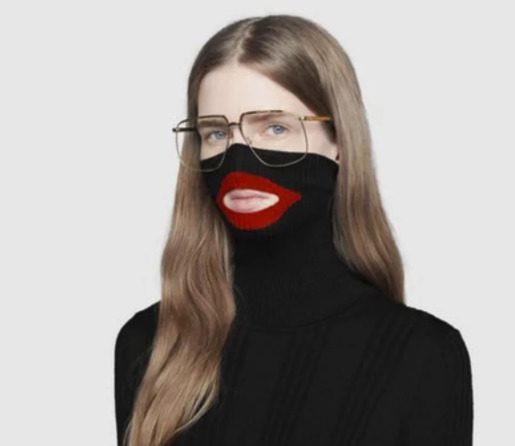 "Any given team today is going to have to be increasingly innovative, agile and autonomous," noted Johansson. "Diversity should be a core strength throughout the organization because it sets you up for success. At the leadership level that might be strategic success, then you get to tactical success [among mid-tier employees] and operational success [at the associate level]."
The other benefit of having diverse eyes and ears at all levels of an organization is that there are plenty of safeguards to avoid damaging, albeit often unintentional gaffes like Gucci's "blackface sweater" or H&M's monkey hoodie misstep. Diversity through the ranks makes it much more likely that mistakes will be surfaced and addressed before they become PR disasters.
Diversifying the Company Profile When Your Brand has a 'Look'
Because so much of retailers' workforce is customer-facing, they do have to navigate a unique dynamic in their pursuit of diversity and inclusion. For many retailers, frontline associates are not just the crucial engine of day-to-day operations; they are also a visual part of the brand's identity.
"The customer only sees the team standing in front of them," said Ron Thurston, author of Retail Pride: The Guide to Celebrating Your Accidental Career and a former executive at Gap, West Elm and Tory Burch, among others. "They may not even know the work being done at the corporate level. [Diverse representation] is important at all levels, because the C-suite drives the initiatives and the financial benefits to the store teams, but store teams are what the customer sees."
This can present a challenge for certain brands, particularly those in fashion and beauty, which have historically built their associate teams based on a specific visual profile.
"Think about Abercrombie & Fitch," said Sabral. "Back in the day, that retailer wanted a specific look, and there's certainly a profile that people hire for to match their customer base. [But] if we're thinking more inclusively, how do brands keep that target customer base and put [those people] in their stores, but at the same time be open-minded to bringing in different demographics that can attract a different customer base?"
Another question is whether brands actually want to attract more diverse customers. "That's a really good question for brands to ask themselves," said Sabral. "It's always been a conversation of diversity of thought or experience, but the 'look' in fashion, the way people show up, is a profile. Think about Lululemon. Lululemon hires sports people, people that are into yoga. Is that ever going to go away? Will it work if it went away? I don't know."
The Connection Between D&I and Company Performance
While D&I might not (yet) have a designated line item on corporate budgets, it does has a proven impact on business performance. That matters because, while the ethical and societal considerations driving much of the push to increase diversity in the workforce are vitally important, retail remains a profit-seeking enterprise.
"Most organizations look at diversity and inclusion as the right thing to do, and it is, but it's disconnected from the business; they're not seeing it as a driver of growth or innovation," said Johansson. "But one of the core drivers of innovation is the ability to use and connect diverse concepts and perspectives. Retailers have to understand why [D&I] matters from a business perspective."
The good news is that when it comes to D&I, ethics and business success are not mutually exclusive. Research from McKinsey has found strong evidence that diversity in company leadership gives businesses a competitive edge. Across 1,000 companies in 15 countries, organizations in the top quartile for gender diversity are 25% more likely to outperform those in the bottom quartile. Companies in the top quartile for ethnic diversity are 36% more likely to outperform their less diverse peers.
Hiring Diverse Employees is Only Half the Job — Leaders Must Be Ready to Listen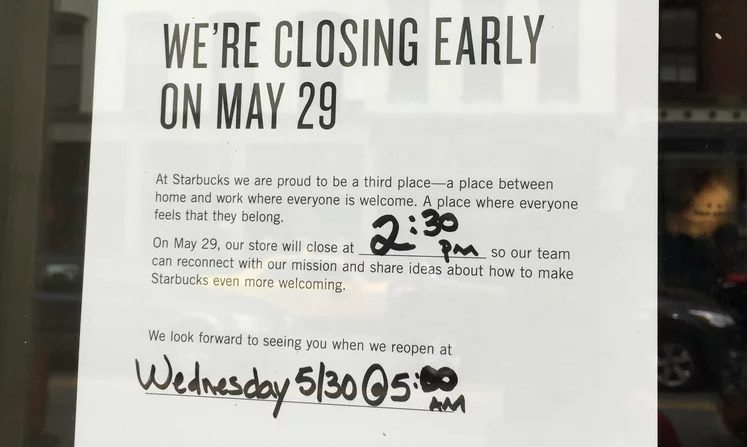 Many retailers are making great strides across all facets of the D&I effort, and often it's the ones that have blundered that create the most substantive change. Take Starbucks, for example, which shut down all of its 8,000+ U.S. stores in 2018 for a day of racial bias training after a racially charged incident at a store in Philadelphia.
Most experts agree that alongside hiring a diverse workforce, training that workforce on D&I best practices and the engrained biases we all have is critical to creating inclusive environments.
Another vital element of inclusive workplaces is leaders that truly listen, added Sabral: "When you have diversity of thought, experience and skill level all together in one team, they're going to challenge each other and improve each other's thought process," she said. "Leaders need to get away from that 'yes' mentality and get comfortable with those challenges of thought. You have to be open-minded and have a growth mindset; you have to create spaces where people feel extremely safe. As a leader that takes a lot of humility."
Thurston also suggested that one way for organizations to truly thrive is for upper management to actually relinquish some control: "So much of what happens in the four walls of any retail business is dictated by the leader of each store, not by the company," he said. "The company provides the tools and the resources, but how that is executed, what the employee experiences and what the customer experiences is entirely up to the store. Even the biggest corporate environments should be highly entrepreneurial and give that space back to store managers to create these kinds of environments for their team."