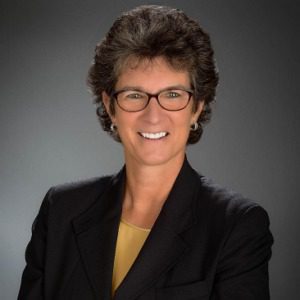 Throughout the years, the types of safety threats facing employees and customers in the retail industry have evolved. With safety issues like opioid abuse in the workplace and accidental needle sticks on the job, there is no question that retailers face increased scrutiny and responsibility for ensuring the safety of their employees and customers. These increasing, unconventional issues provide an opportunity for retailers to develop a new type of corporate responsibility: public safety.
So where do retailers begin? First, they must evaluate the modern day safety threats putting the public at risk in their establishments. Next, they must educate themselves and their employees on how to minimize these risks by implementing policies and procedures to keep their people safe. Finally, they must understand the impact this overhaul will have on their customers and bottom line. Here is how the retail industry can get ahead on this public safety disruption — ensuring employees and guests are kept safe from harm.
Evaluation
One of the best ways for retailers to understand the modern day safety threats putting the public at risk is to evaluate problems that other businesses in the industry have encountered. For example, this year Starbucks received an abundance of media attention when three employees came forward and shared stories of being pricked by hypodermic needles when cleaning out the bathroom trash. The employees called on Starbucks to install locked needle disposal boxes in all bathrooms to prevent others from being injured, and Starbucks delivered. This example demonstrates to other retailers that incidents like accidental needle stick injuries will occur if they do not install proper sharps disposal containers.
The injuries the Starbucks' employees received do not come as a surprise when looking at the statistics of opioid abuse in the workplace. For example, nearly two in five employers view prescription drug use as a safety threat in the workplace, and two-thirds of American adults with opioid use disorders are in the workforce. Another contributing factor to evaluate when looking at how to prevent needle stick injuries are employees that live with diabetes who must administer care on the job. Statistics show that nearly 10%  of the American population is living with diabetes and nearly three in 10 Americans with diabetes report it is most difficult to administer care at work, so the chances are high that improper disposal of needles from the administering of diabetic care will present a safety threat to retailer's employees and customers. Once retailers have extensively evaluated the safety issues present at their businesses, they can set out a plan for improvement by educating themselves and their employees.
Education
It is crucial for management and employees to receive proper training on how to address issues like opioid abuse in the workplace and needlestick injuries, or they will risk putting more people in danger. Stericycle was recently the launch partner for the National Safety Council's Opioids at Work Employer Toolkit, to help businesses in all industries be better prepared to address the impacts of the opioid epidemic at work. This toolkit includes a step-by-step guide on how to implement a workplace program and policy on opioids. It is a great place to start to understand how opioids impact the workplace, signs of opioid abuse, and the right elements to incorporate into drug-related HR policies and procedures.
In 2016 an eight-year-old girl picked up a hypodermic needle from the ground of a Target parking lot. While the girl's mother attempted to swat the needle out of her daughter's hand, she was accidentally pricked by the needle. Had there been safe sharps disposal containers in the parking lot, the woman might not have been injured. Retailers can learn from tragic stories like this to better prepare themselves for the future. For example, they should consider installing safe sharps disposal containers in areas where a lot of traffic passes through, like bathrooms, dressing rooms and parking lots.
Understanding The Impact
First and foremost, by prioritizing this public safety mandate businesses will be helping keep their employees and customers safe. However, there are other added benefits from taking these initiatives. To start, investing in safe sharps disposal containers and implementing policies around public safety both demonstrate to employees and customers that their well-being matters. Ultimately, this will improve retail companies' reputation and the public's perception of them — further driving employee retention and customer loyalty, which directly impact a retailer's bottom line.
Retailers are responsible for what takes place on their premises, therefore they must take action to protect patrons and staff from harm by implementing public safety initiatives. Whether falling under the category of management, employee or customer, no one wants to be in an environment where they do not feel safe. Because of this, the retail industry has the opportunity to establish a corporate social responsibility around public safety and protect what matters: people.
---
Cindy Miller is the CEO of Stericycle, the leading provider of compliance-based solutions that protect people and brands, promote health and safeguard the environment. Miller was previously an executive at UPS during the time that they pioneered and prioritized safe transportation methods. Discover more on LinkedIn.