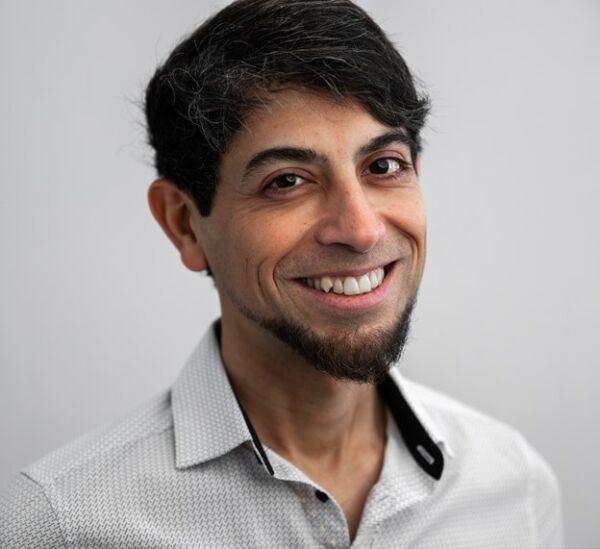 The service industry is on the cusp of trying to redefine itself in the new age of retail. As consumer habits and expectations continue to change toward cleaner, safer, accurate and hyper-personalized experiences — during and after the pandemic — retail is struggling to fulfill such on-demand productization and experiences safely and efficiently.
Today, retail is the consumer-facing layer of complex material, manufacturing, production, packaging and logistics infrastructure. For the most part, retail typically receives the tail end of a ready-made product to be sold directly to a consumer. In this case, any target marketing would have to be assessed early on from a high-level addressable market to optimize one's costs for a healthy ROI. In an on-demand personalized world, the TTR (Time-To-Resolution) for what needs to be sold is too long and too costly considering material sourcing, packaging and shipping.
Personalized and Hyperlocal Logistics
The idea of a personalized experience is about empowering the consumer with access to how they want their service to be productized, including delivery. Whether their decision is around material sourcing, packaging or distribution, retail falls short in fulfilling many of these requirements on the spot. These decisions are tied to manufacturing and packaging processes furthest away from consumers (a whole different country in most cases), and decided upon many months or years ago. Because of this, retail will have to settle for a set of predefined and pre-packaged products, optimized to maximize ROI based on high-level/average consumer data.
The current infrastructure is a workflow that impedes on-demand personalization, resulting in retail (and the company as a whole) being out of sync with the consumer market. No matter how much data a company can collect about its addressable market, the bottleneck still exists in the inability to deliver on that promise for every possible individual in a unique and personalized manner.
The ability to deliver such experiences has grown even more critical as consumers are becoming more health-conscious, down to the material types and sourcing of products they want to purchase — as seen in the foodservice sector. Retail businesses are upping their staff and increasing their quality of materials to fulfill said demands by customizing for every customer that comes through the door, on the spot. Not only is it time-consuming but also very expensive without a healthy scalable model.
The growing trend of locally sourced health-focused restaurants, for example, spend two to four times in capital compared to others to offer an elevated and personalized experience. Unfortunately, increasing labor and capital costs to accomplish this only reduces the profits derived from an already dry business model even further. In addition, the resources utilized are undependable, whether it's due to labor or non-sustainable types of equipment and materials.
We quickly learned that the current logistical infrastructure needs to be addressed first before diving into the personalization processes and possibilities.
Hello, Micro-Factories!
The first step in achieving a hyper-personalized retail future is utilizing and inventing technologies around people first while bridging the gap between productization, packaging and delivery, as local and as close as possible to the consumer. The advent of robotics and artificial intelligence from other industries opened the possibilities for advanced automation where human intervention is unnecessary. However, it has to be done at a much smaller scale where industrial robotics (meant for large spaces) are unfit for retail. Otherwise, the retail will have to revolve around the robot, whereas it should revolve around the consumer.
The next generation of retail is a "box" where inventory, storage, manufacturing, packaging and delivery are all-in-one, with as much of its materials as possible being sustainably sourced. Fundamental research and development have already begun to conceptualize and prototype early models, most of which began in foodservice and are slowly scaling out to other sectors.
Sustainable Future
One of the glaring issues that services are not fully embracing is utilizing renewable and authentic (versus synthetic) energy end-to-end. Having a micro-factory and retail in one must utilize minimal energy and judiciously apply all kinds of technology to survive for the long haul. Additionally, it would need to learn to adapt to the local and extended environment using sustainable materials and processes.
Having a sustainable infrastructure allows humanity to elevate the quality of life without sacrificing life itself beginning here on earth; our home. The whole point of a sustainable future is to have a biosphere where all services can exist within itself that is self-sustainable — including farming, energy, transportation, research and creation — while being congruent to nature.
Scaling that path out is how we, as humanity, can reduce labor work and elevate that to a creative one. It's only then when technology starts to matter, and the intrinsic value of robotics, AI and automation is genuinely appreciated. These technologies, in a sustainable biosphere, will always be neutral participants in our daily lives while we continue to be the decision-makers and creators.
Taking that a step further: humanity can gradually scale the "biosphere" to anywhere humanity desires to explore — and the universe is waiting.
---
Haitham Al-Beik is the CEO and Founder of Wings, an emerging startup producing autonomous foodservice businesses designed with proprietary, purpose-built "HiveRobotics" and intuitive end-to-end experiences without human intervention.